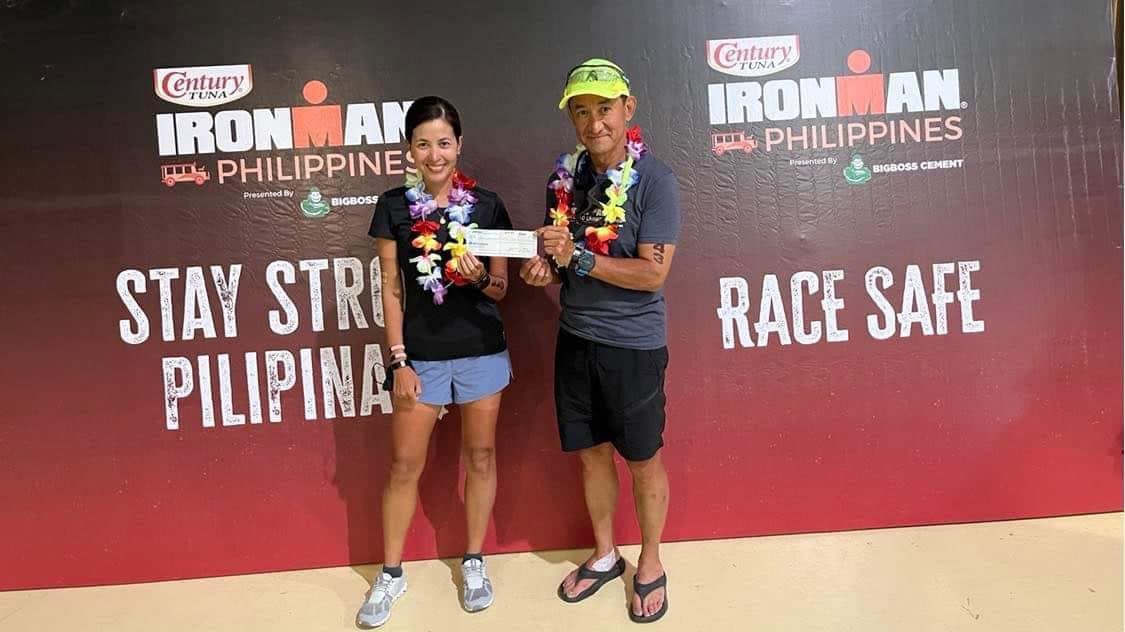 So what do you do after finishing a grueling IRONMAN triathlon? For Tom Navasero, it's about giving back and donating Php 140,600 (equivalent of the iron distance) to sponsor the #MikelLovinaJamborun2022.
(Story via Millie Kilayko)
When Tom Navasero who competed alongside Ines Santiago in Ironman Philippines 2022 heard about the #MikelLovinaJamborun2022, he expressed his wish to participate in our raise and handed over a check for P140,600 to sponsor #MingoForSiargao. The amount represents the 140.6 mile Ironman run-bike-swim course he completed on March 6. This just goes to show that being a true Ironman isn't just about running, swimming and biking, sometimes it's about having a heart of gold.
---
To those interested to donate, just visit the Mikel Lovina Jamborun 2022 page by clicking this link.
Comments
comments