SPOTTED : DIY Custom Indoor Bike Trainer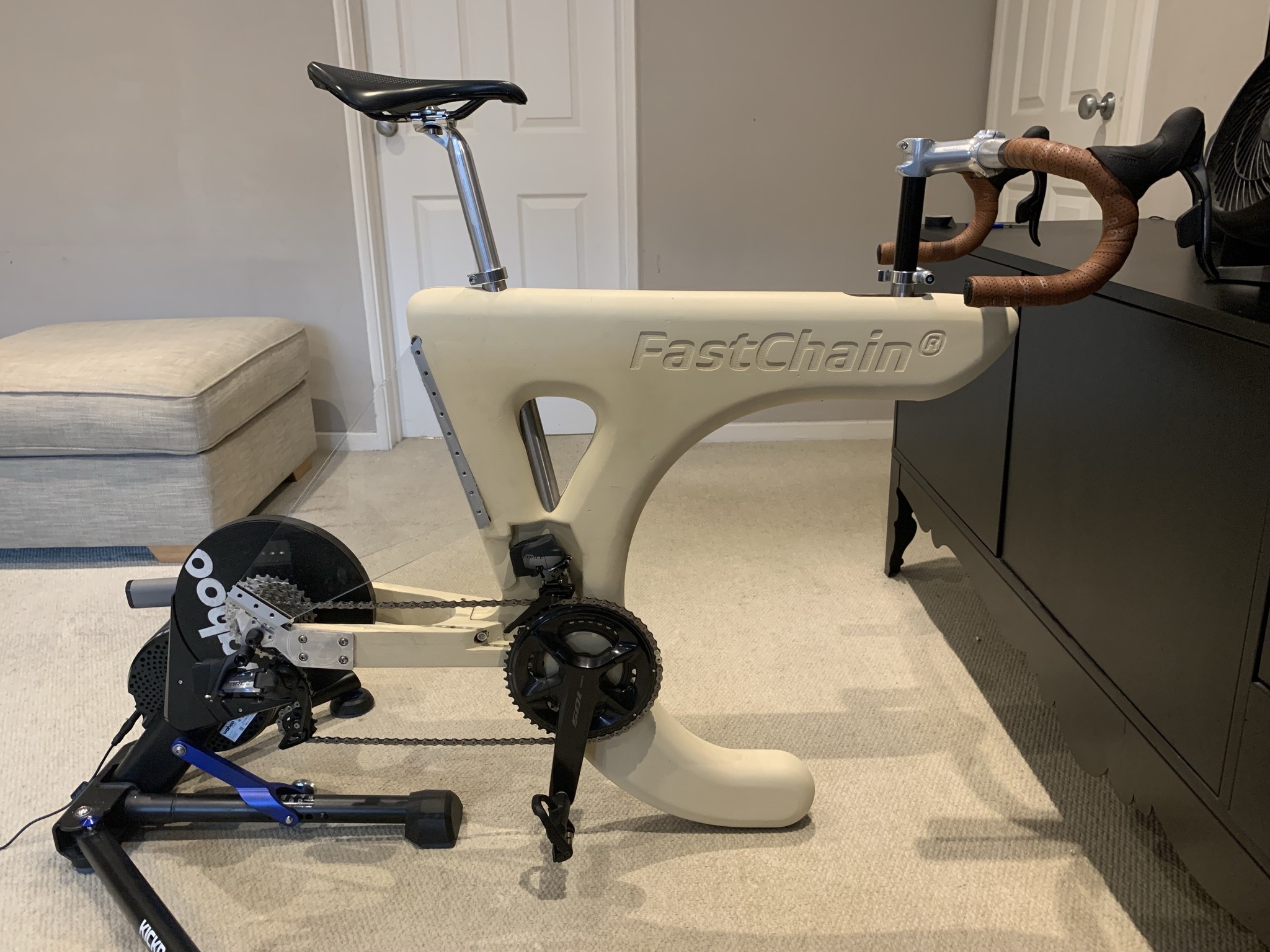 Paul Lancefield, a member of the Zwift Riders Facebook group, has caught the attention of many with his latest creation. After discovering that his winter bike had become a permanent fixture on his smart trainer, he decided to embark on a project to build a better-looking indoor trainer that he could leave out between Zwift sessions. He took on the challenge of building a custom bicycle indoor trainer using his CNC machine, with the objective of creating a stable trainer that would be aesthetically pleasing and acceptable to his partner.
The first build was made out of MDF to test the form and fit of the trainer, while the second build will be made out of oak. The goal was to create a trainer that would be a permanent feature in his apartment and that his partner would be happy to live with. Paul's litmus test was to replace his current bike with the new trainer and wait to see if his partner accepted it as a room feature.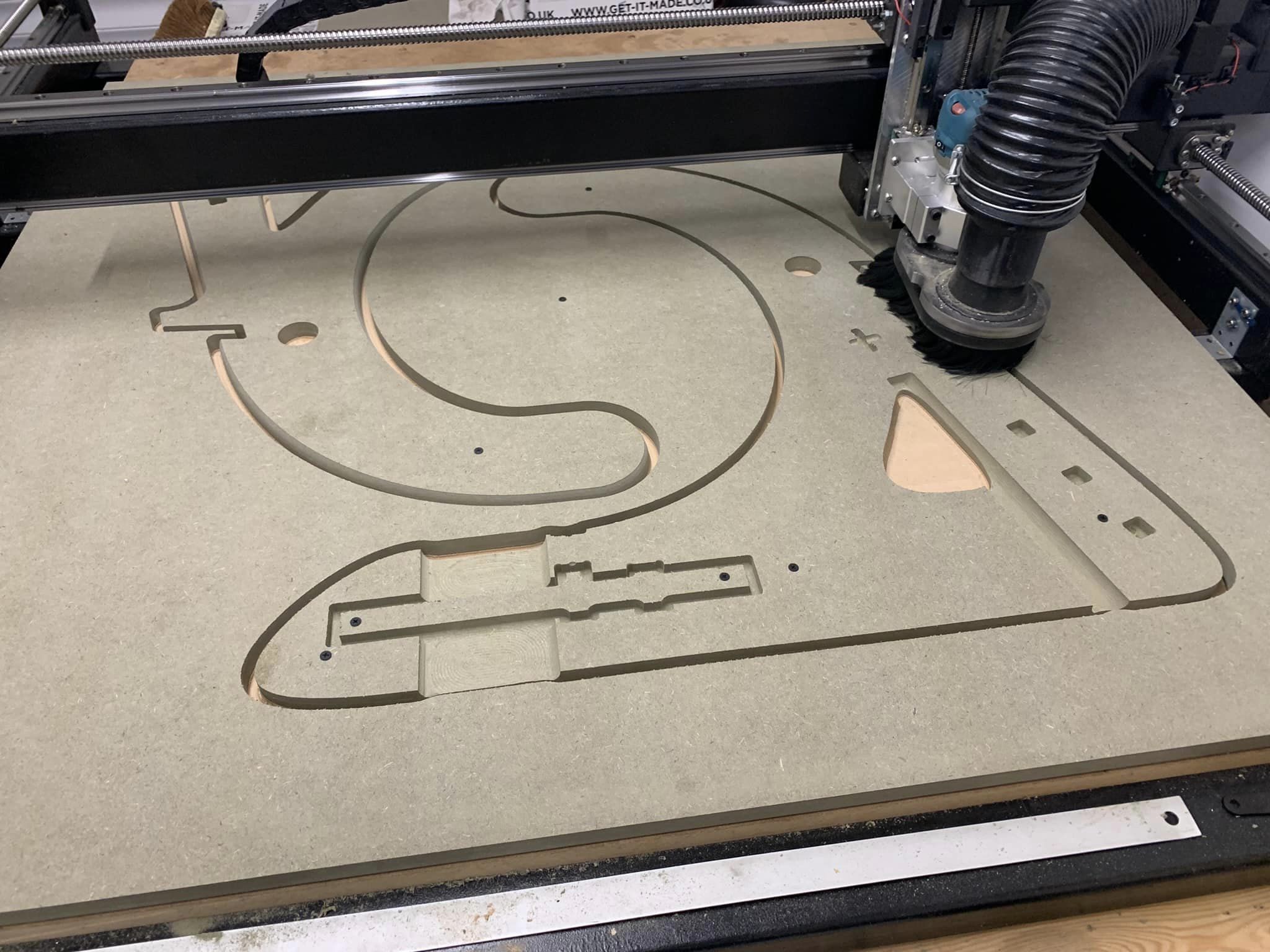 Paul's initial post on February 11, 2023, attracted the attention of many, and people requested an update on his progress. A few weeks later, he posted a photo of the prototype, stating that he was now taking the project forward to a full-blown product beta test. The painted result of the MDF version looked pretty good, and Paul believed that people who have nice houses and apartments but limited space would want a nicer looking indoor trainer that can be left out or parked to the side of the room.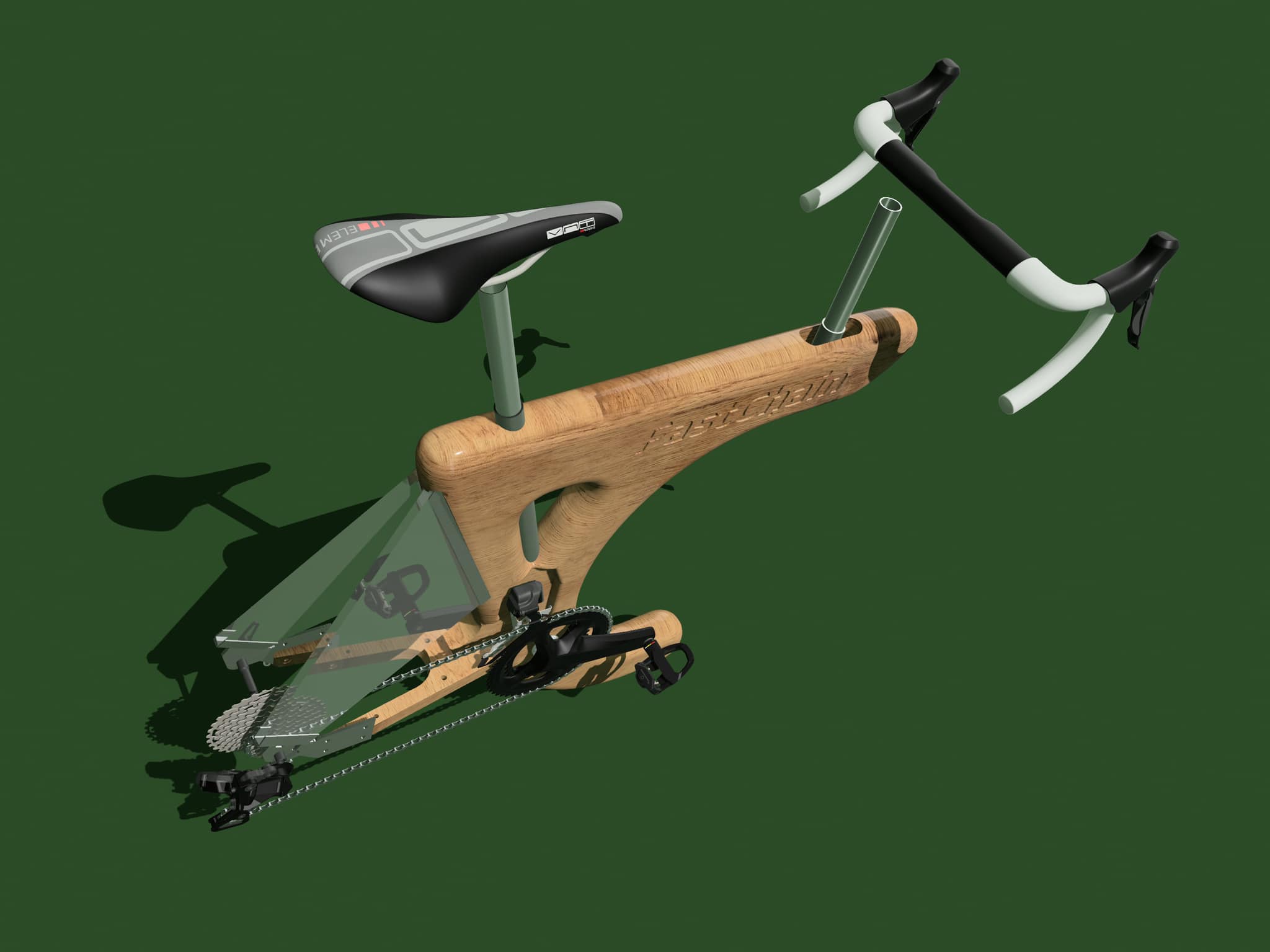 The CNC machine allowed Paul to create a stable trainer that could be tipped upwards to take up less of a footprint when attached to a Wahoo Kickr. When the legs of the Kickr are folded in, the trainer can be moved to the side of the room, taking up even less space while still remaining aesthetically pleasing. Paul also added handlebar mounted water bottle holders and promised to post up examples soon.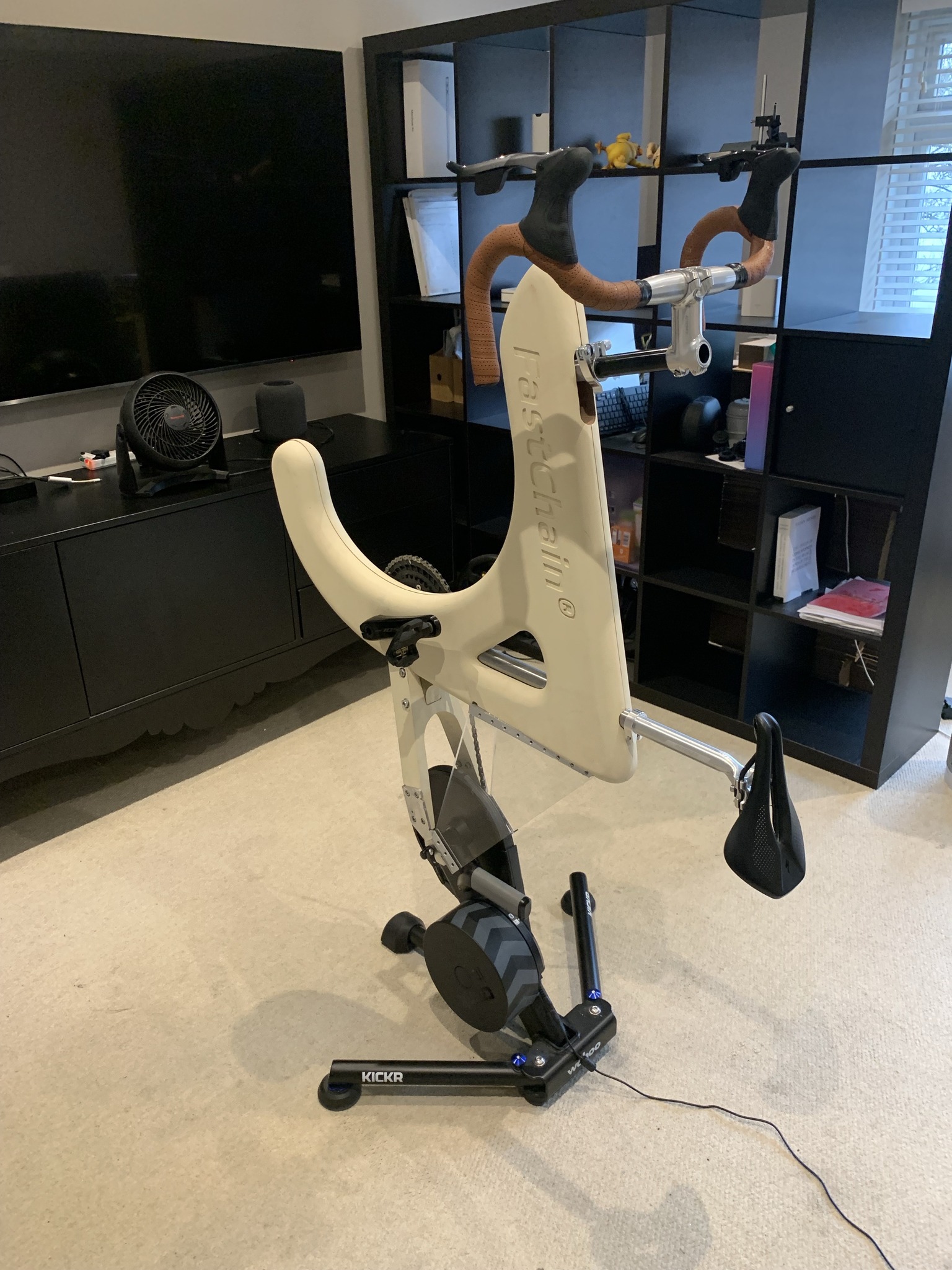 The next beta version of the trainer will be four layers, with a plywood core and oak laminate outer layer. The edge of the plywood will be visible, sanded smooth, gaps will be filled, and a professionally sprayed clear-coat layer will be added. A nice brown Brookes saddle will also be added to match the handlebar tape. Paul has personally chosen this saddle, and it will remain on the trainer for testing. He plans to offer solid oak versions as well, but they will be premium priced as he needs to source a high-quality wood supplier who can provide the sizes he needs.
For those who asked about the trainer's stability, Paul has confirmed that his calculations were correct, and the trainer is indeed very stable. Even when deliberately pitching forward, there is no fear of tipping forward and unbalancing. He has been using it for training and can confirm that it fits very well.
In response to some questions from Zwift rider members, Paul has shared some additional details about his wooden smart bike build.
When asked about the possibility of a closed belt drivetrain like the Kickr bike, Paul noted that it would be difficult without control over the electronics. He explained that gear changing could not be emulated without that power control, and the flywheel speed would be wrong for the current gear.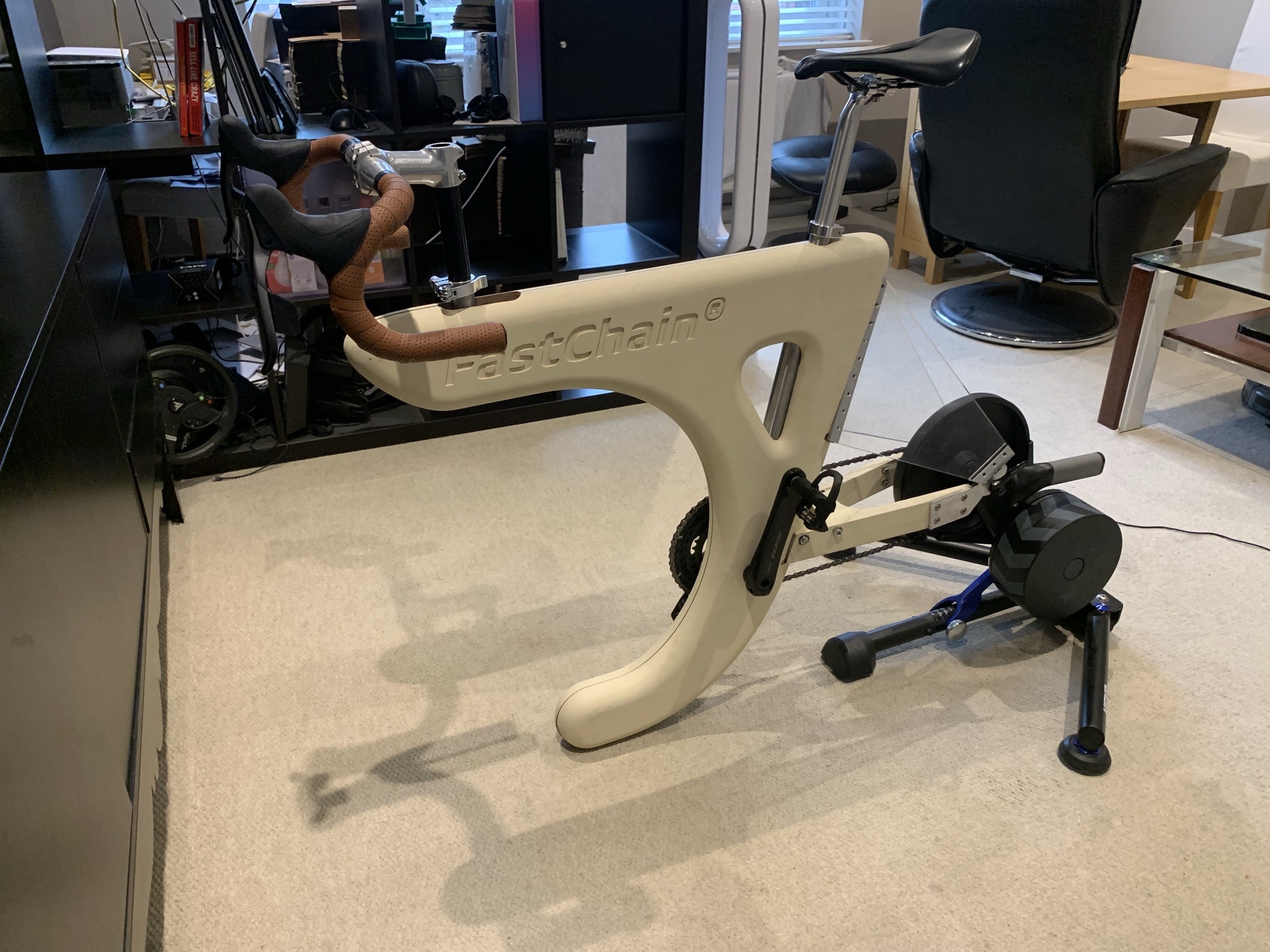 Paul also shared that he built his CNC machine himself, using an open-source design with a steel frame. He recommends the PrintNC, which is capable of impressive feed rates and can even be used to cut steel.
Regarding software for 3D machining, Paul uses Shapr3D for modeling on his iPad, and transfers files to Fusion360 for setting up toolpaths. He then transfers the gcode to the CNC controller, a duet WiFi. He also has a Duet 3 that he plans to fit at some point.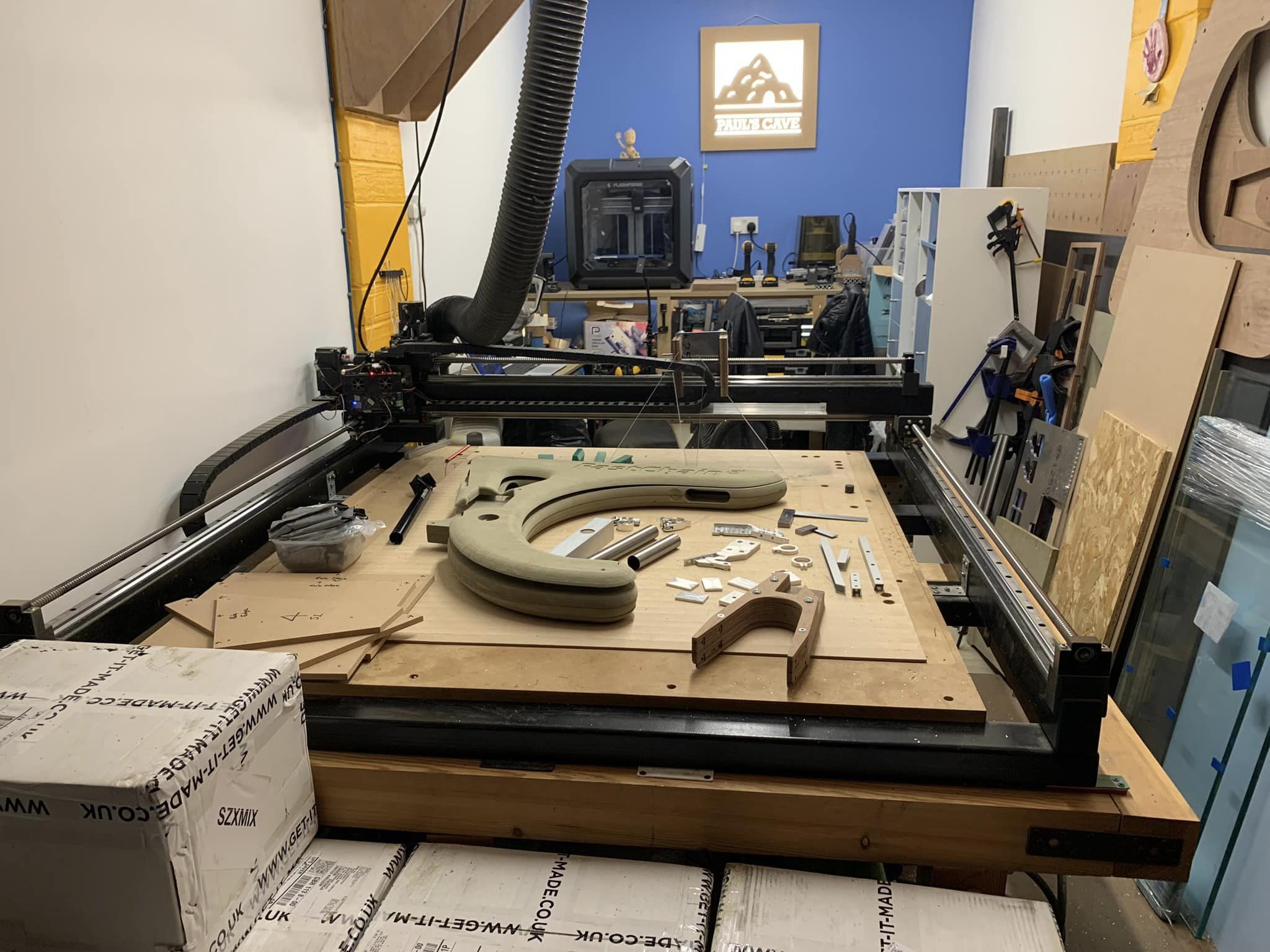 One rider expressed concern about weight on the handlebars lifting the back of the bike, but Paul explained that the balance of force is usually applied downwards through the pedals rather than the handlebars. He did note that he needs to verify stability during sprinting when the greatest downwards force on a smart trainer is encountered "pitching" forward between strokes.
Another rider asked about the potential for splitting, but Paul has manufactured a big clamp with bolts all around the edge of the frame shape, ensuring that the glue is applied uniformly with immense pressure. He believes that as long as it's evenly applied, glue is stronger than the wood.
When asked about the design of the frame, Paul explained that the overall frame is stiff. He initially made up the frame without inserting the glass, just to check how much it flexed. When ridden, it did flex a bit, but the rear triangle became very stiff indeed once the glass seat stays were added. While the "nose" section is also stiff, Paul noted that the clamping arrangement for the "steerer tube" has led to a slightly soft feel, but he has redesigned it for the next version.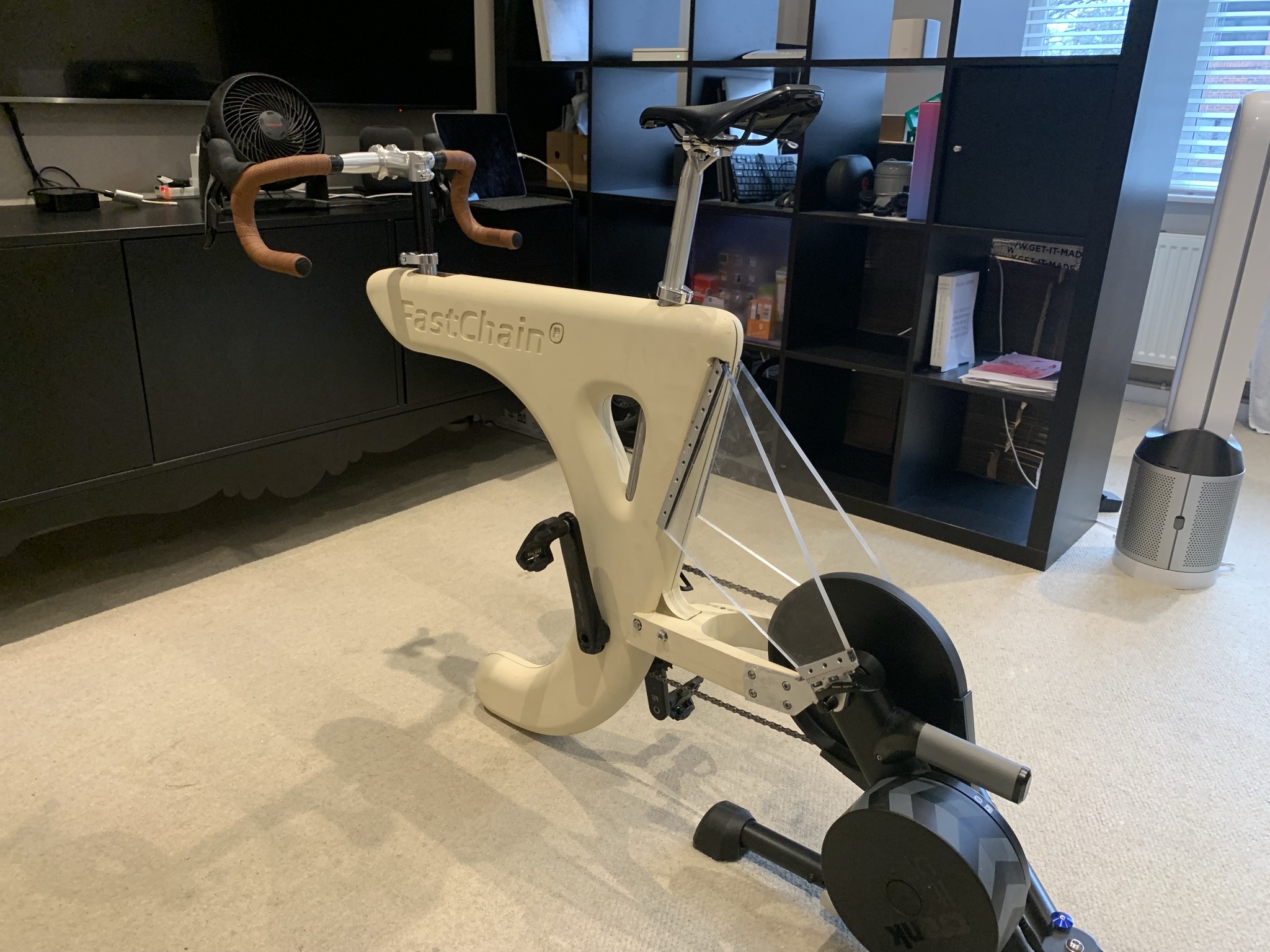 Paul also shared that he designed handlebar mounted bottle cups and that this version is SRAM Etap, so fully wireless.
Finally, while this version is made from MDF, the next versions will be made from a plywood core and oak. Paul believes that even the MDF has a more robust feel than he was expecting, but he plans to embed the bottom bracket, seatpost, and chainstays in the wooden frame with polished metal chainstays protruding out of the rear of the wooden frame, similar to a standard metal frame build.
Images and Information Source: Paul Lancefield / Zwift Riders Facebook Group
Comments
comments