Pao Chua's Custom Factor OSTRO VAM Bike | In[FOCUS] Bike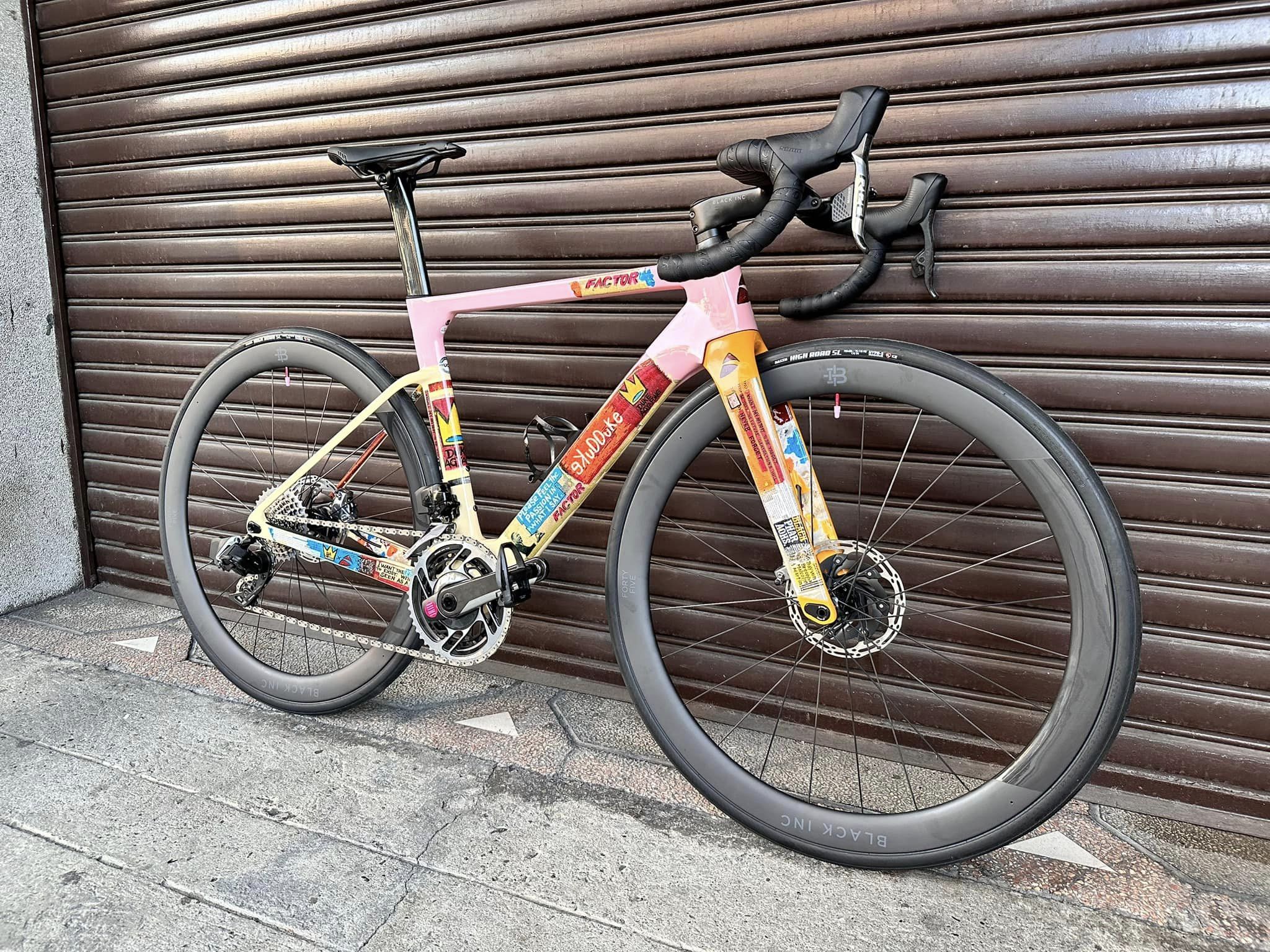 Factor Bikes has been making waves in the cycling industry for years, and their latest collaboration with Duke Agyapong has certainly caught the attention of bike enthusiasts everywhere. We sat down with Pao Chua, owner of Pao Bicycle Shop for this In[FOCUS] Bike feature, to talk about his custom Factor OSTRO VAM bike and what sets it apart from others in his shop and discuss the build process and what sets this bike apart.
Congratulations on the custom Factor OSTRO VAM bike! Can you tell us a little about the build process and what sets this bike apart from others in your shop?
Thank you Sir Carlos! I've waited for 3 months or more I guess for this frame to come up when I first heard about the collaboration. It's worth the wait obviously haha. The frameset comes in premium package, meaning it comes with the Black Inc Cockpit and Ceramic Speed Bearings. and I installed SRAM Red AXS Groupset to mix and blend with the theme color.. For the wheelset, I chose Black Inc Forty Five Carbon wheels to match the cockpit with Maxxis Superlight High Road 28c Tires. The Factor OSTRO VAM is known for its lightweight design.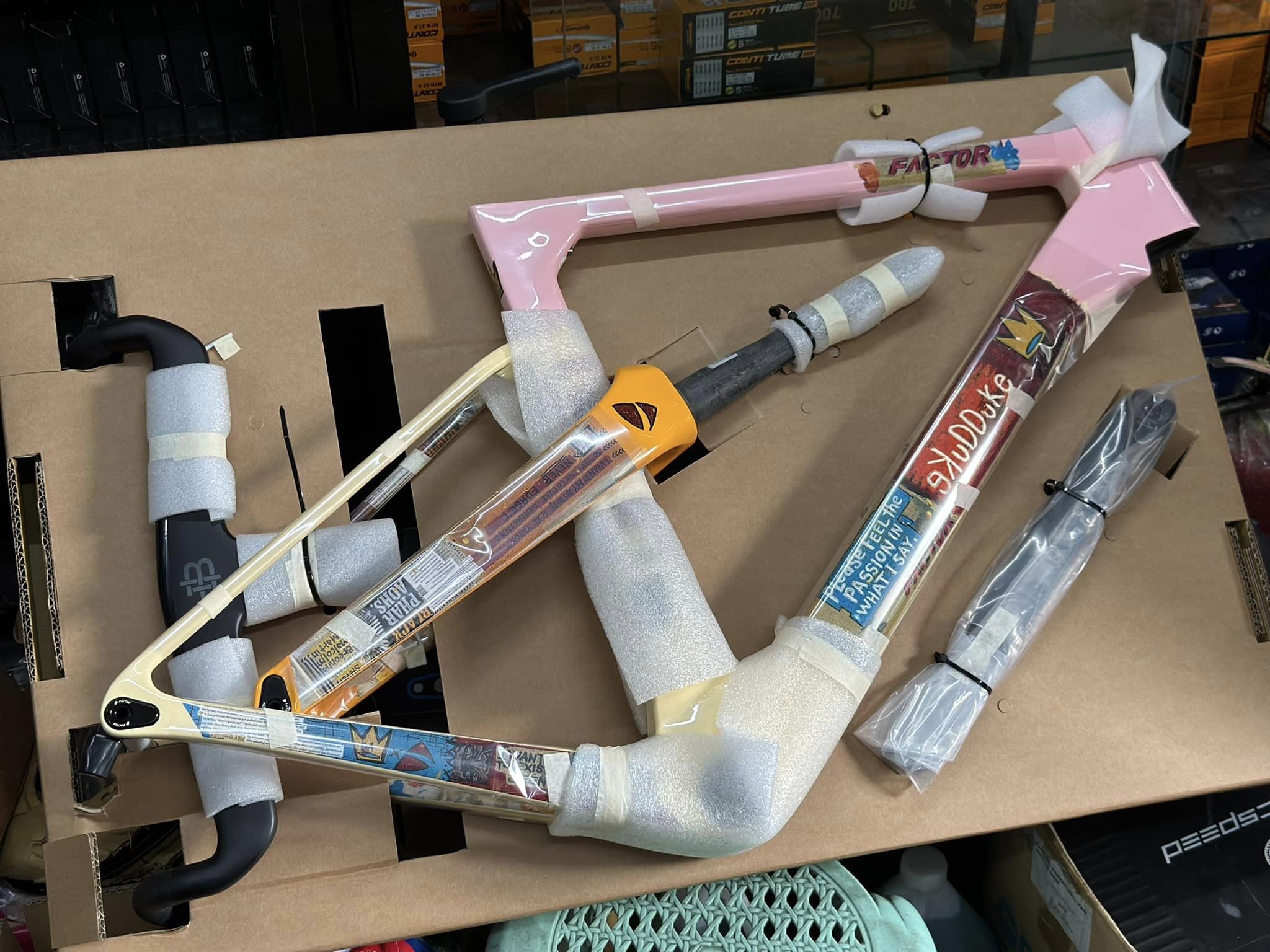 Can you share with us the total weight of the bike and also any special components that helped achieve this?
With all the stock components that comes with it, the bike weight 7.39kls which is not bad for me.. LOL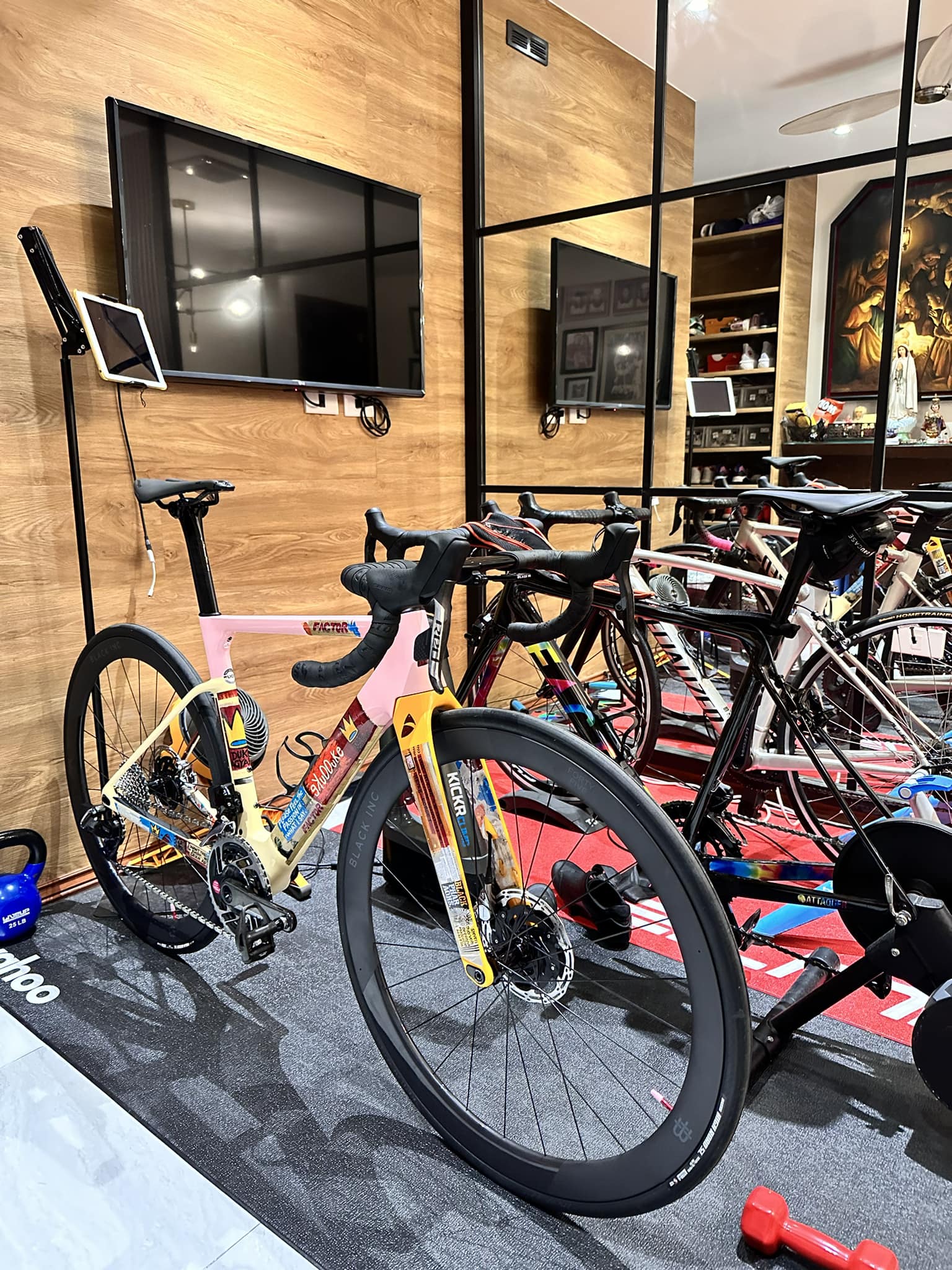 Duke Agyapong worked in collaboration with Factor Bikes for this project. Can you tell us more about that and how it influenced the design of the bike?
I have to quote DA words with factor which i strongly agree.. equality.
"Duke Agyapong is so much more than a cyclist. Or a brand ambassador. Or even an artist. Duke's a boundary pusher, path finder, trend setter. Duke wants to contribute to growing understanding between people no matter who, or where they are from. All that passion and more went into the design of the bike. "
How did you first become aware of Factor Bikes and what drew you to this particular model for your shop?
I've known Factor way back 4 or 5 years ago but never got a chance to ride it.. Then 3 years ago i finally got the chance to build one for me and the geomtery of the bike surprise me.. it really feels good to ride this kind of bike.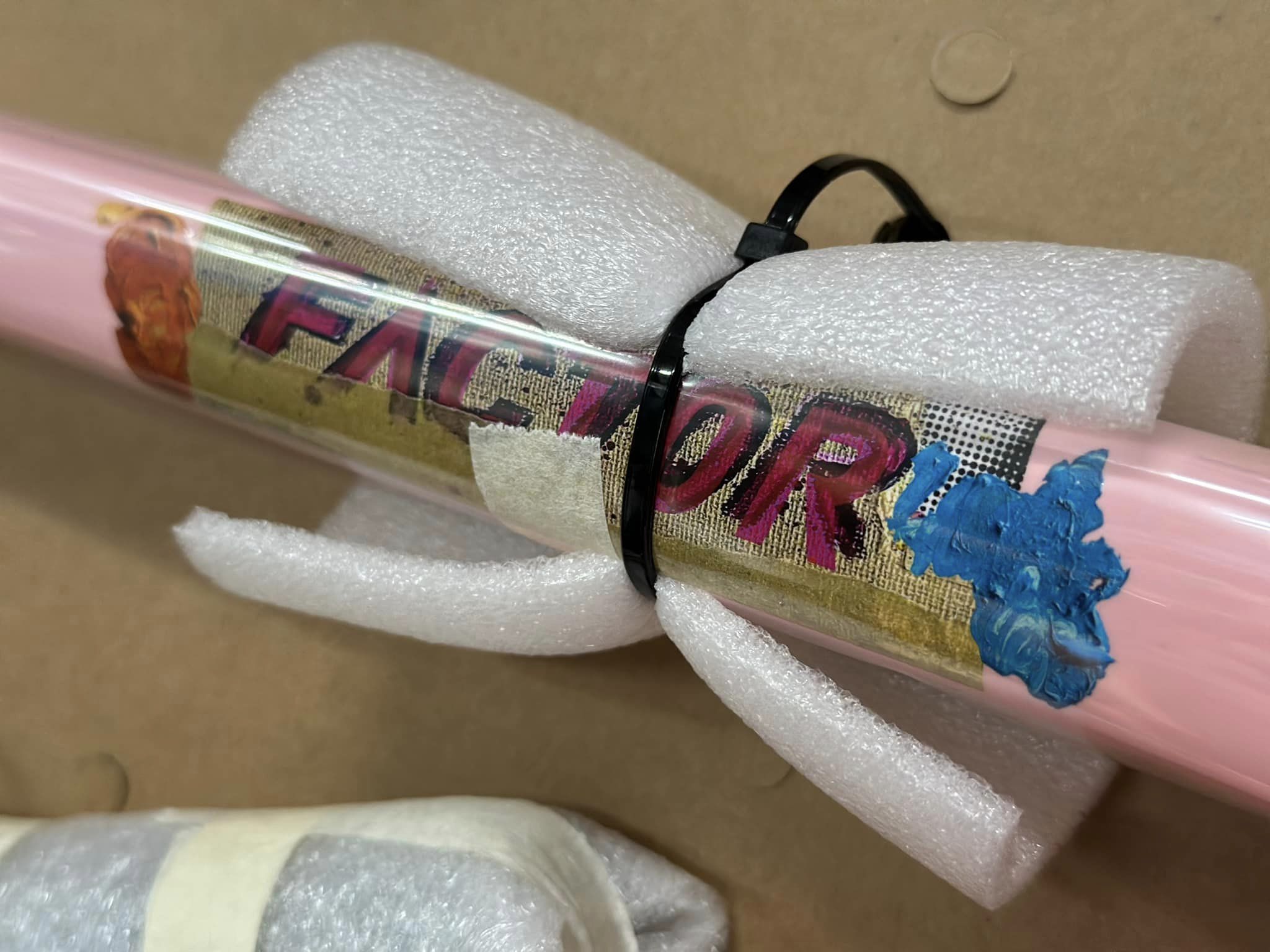 Kunwari tayo tayo lang nakakabasa nito, how much did the full custom Factor OSTRO VAM build cost? Parang trip to Japan lang ba? Or Europe na? Hehe.
When it comes to costing, building a Factor Bike would depend majority on the brand and model of components you want to install. The basic Factor Premium Set cost Php 320,000 for the frameset.
We know that you carry a wide range of bikes in your shop. What made you decide to build this one?
Because of the ride and their color scheme.
Is this available in your shop if anyone would want to order one?
Yes. We have stocks on hand but depends on the model that comes in.
How can they contact you?
They can reach me by giving us a message in our Facebook page "Pao Bicycle Shop" or by clicking this link.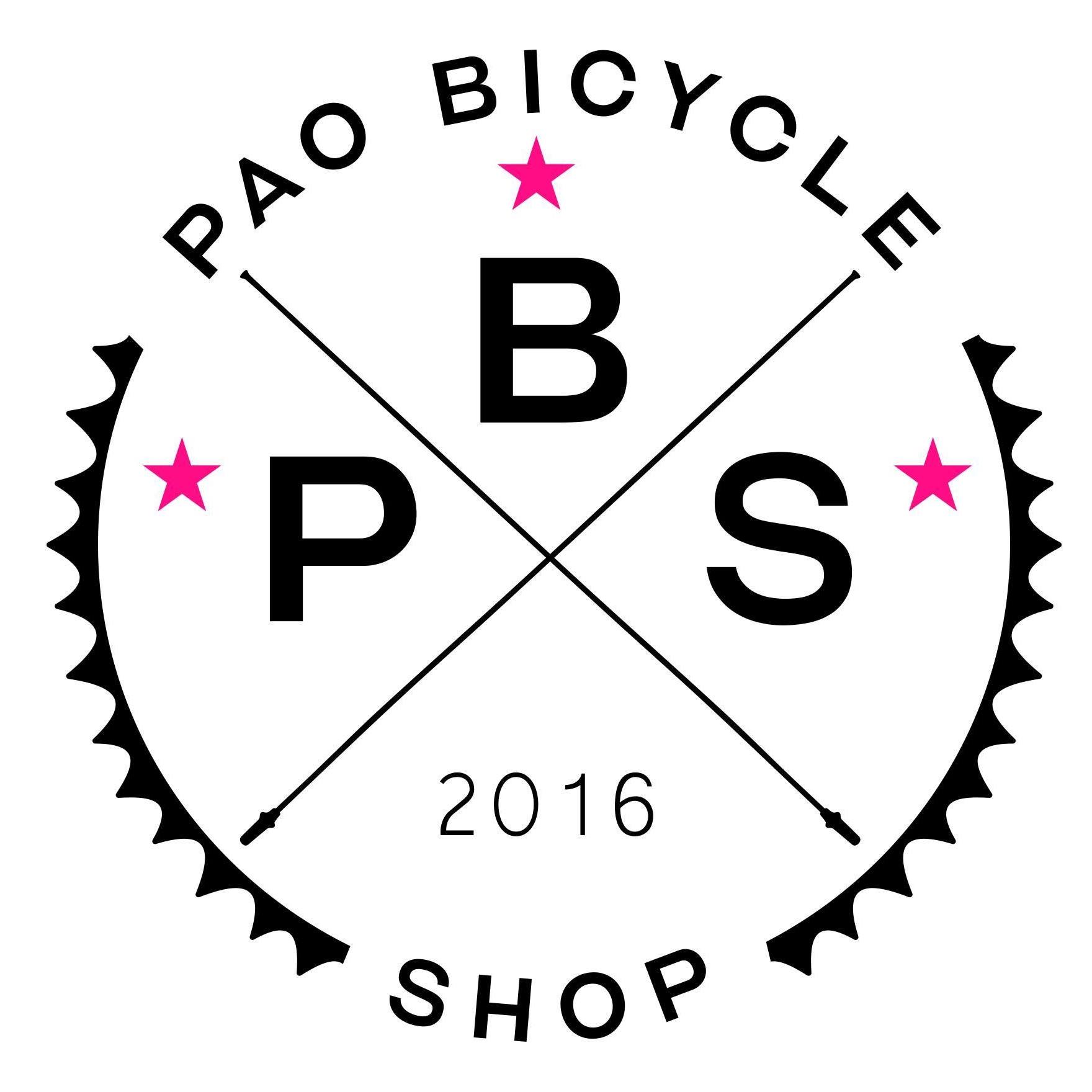 Comments
comments