SuBIT Race of Legends: 30 OG Triathletes Compete in Historic Comeback Event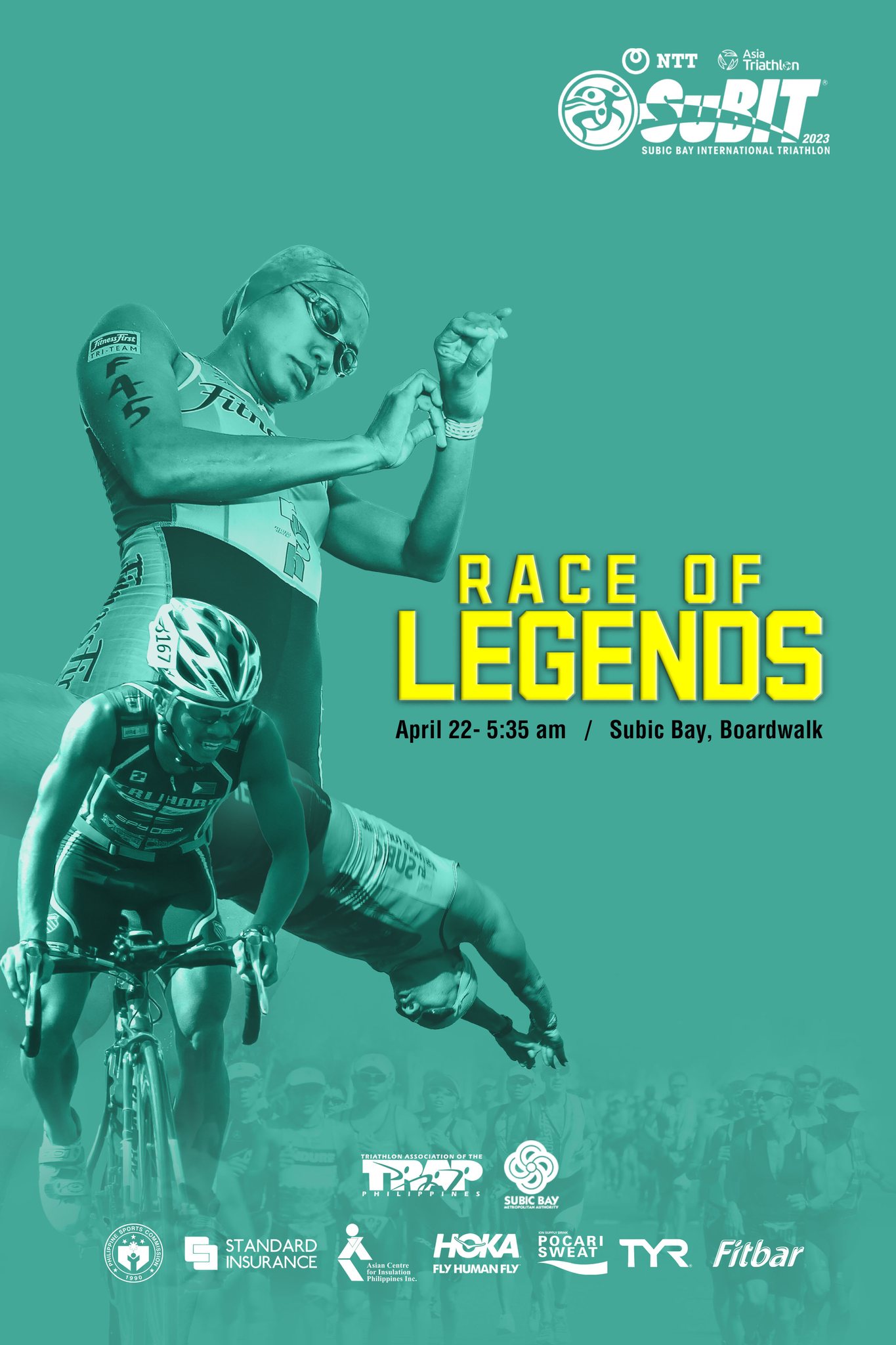 The SuBIT Race of Legends is set to take place on April 22, 2023 at 5:35 am on the Subic Bay Boardwalk at the Subic International Triathlon (SubIT). Witness 30 of the biggest names in the sport compete in a comeback race for the ages, marking the 30th anniversary of the longest standard distance triathlon in the Philippines and in Asia.
The event features 30 legendary SuBIT triathletes who are some of the most recognizable names in triathlon, including Ani Deleon Brown, Raul Cuevas, Abet Alon Alon, Frank Lacson, George Vilog, Noel Salvador, Arturo Compra, Don Bozarth, Ramon Marchan, Melvin Fausto, Mikki Quilala, Noah Lacanilao, Mike Caragay, Jay-Ar Obial, Taddy Diaz, Maris Bondoc, Jay Magsaysay, Flip Corpus, Che Katigbak, Ian Castilla, Jerry Santos, Moi Yamoyam, Al Gonzales, Alvin Alindogan, Mark Candelaria, Sonny Bautista, Choloy David, Allan Barredo, Popo Remigio, and Mimi Lucas.
Each of these legends has their own story to tell, and their presence in the SuBIT Race of Legends is a testament to their passion and dedication to the sport.
This is a once-in-a-lifetime opportunity to see these legends in action, so don't miss it!
Presenting our SuBIT Legends:
1. Ani Deleon Brown
2. Raul Cuevas
3. Abet Alon Alon
4. Frank Lacson
5. George Vilog
6. Noel Salvador
7. Arturo Compra
8. Don Bozarth
9. Ramon Marchan
10. Melvin Fausto
11. Mikki Quilala
12. Noah Lacanilao
13. Mike Caragay
14. Jay-Ar Obial
15. Taddy Diaz
16. Maris Bondoc
17. Jay Magsaysay
18. Flip Corpus
19. Che Katigbak
20. Ian Castilla
21. Jerry Santos
22. Moi Yamoyam
23. Al Gonzales
24. Alvin Alindogan
25. Mark Candelaria
26. Sonny Bautista
27. Choloy David
28. Allan Barredo
29. Popo Remigio
30. Mimi Lucas
Comments
comments