The ASICS GT-2160™ Steals the Show at Paris Fashion Week
Paris Fashion Week was abuzz with excitement as ASICS unveiled its latest sensation, the ASICS SportStyle GT-2160™, at the Dover Street Market. This premium concept sneaker, developed in collaboration with top fashion brands, took center stage in a two-floor, collaborative Pop-Up event. Fashion enthusiasts were treated to a stunning display of the GT-2160™, reimagined by renowned designers Cecilie Bahnsen, DIME, Hal Studios®, and AIREI.
As the epitome of ASICS SportStyle running technology, the GT-2160™ showcased its evolution since the 2010s through this celebratory collaboration. The iconic design language received a fresh update, boasting a revamped silhouette and three captivating new colorways.
Sleek and Sci-Fi with Cecilie Bahnsen
Cecilie Bahnsen, the beloved Danish womenswear designer, infused her timeless celebration of modern femininity with a sleek and futuristic twist in the ASICS GT-2160™. The sneaker, available in two contrasting colorways, features a semi-translucent mesh upper that captures the essence of noir, sci-fi, and playful self-expression. Inspired by the captivating work of renowned Japanese photographer Takashi Homma, the design sets a mood reminiscent of "Tokyo after dark."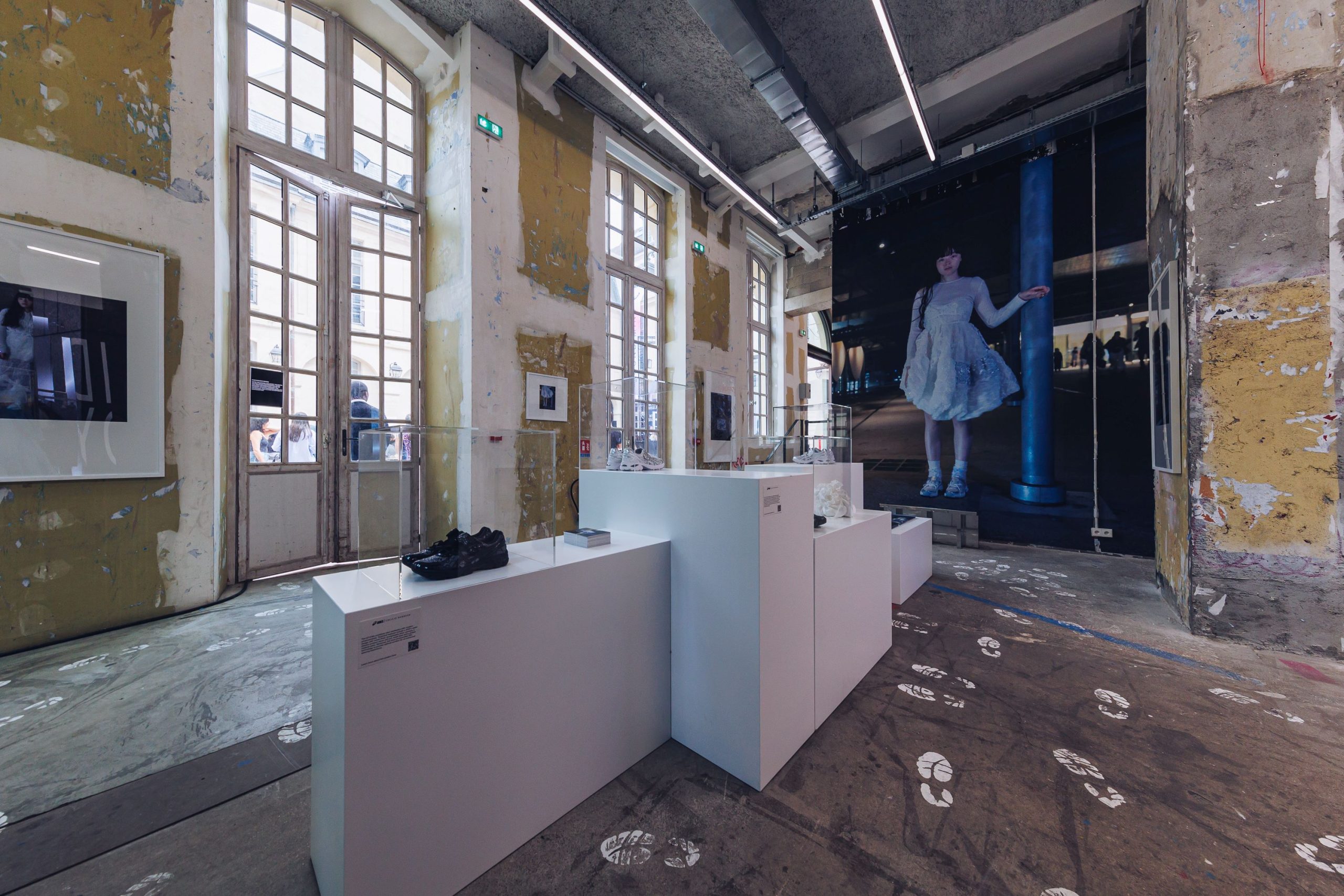 The presentation of this collaboration took the form of a captivating gallery, adorned with framed large-scale prints that reflect the heart and soul poured into the project, alongside captivating twilight imagery of Tokyo. The ASICS SportStyle GT-2160™ x Cecilie Bahnsen will be priced at PHP 14,290 and available locally starting in November.
Dime Makes a Bold Statement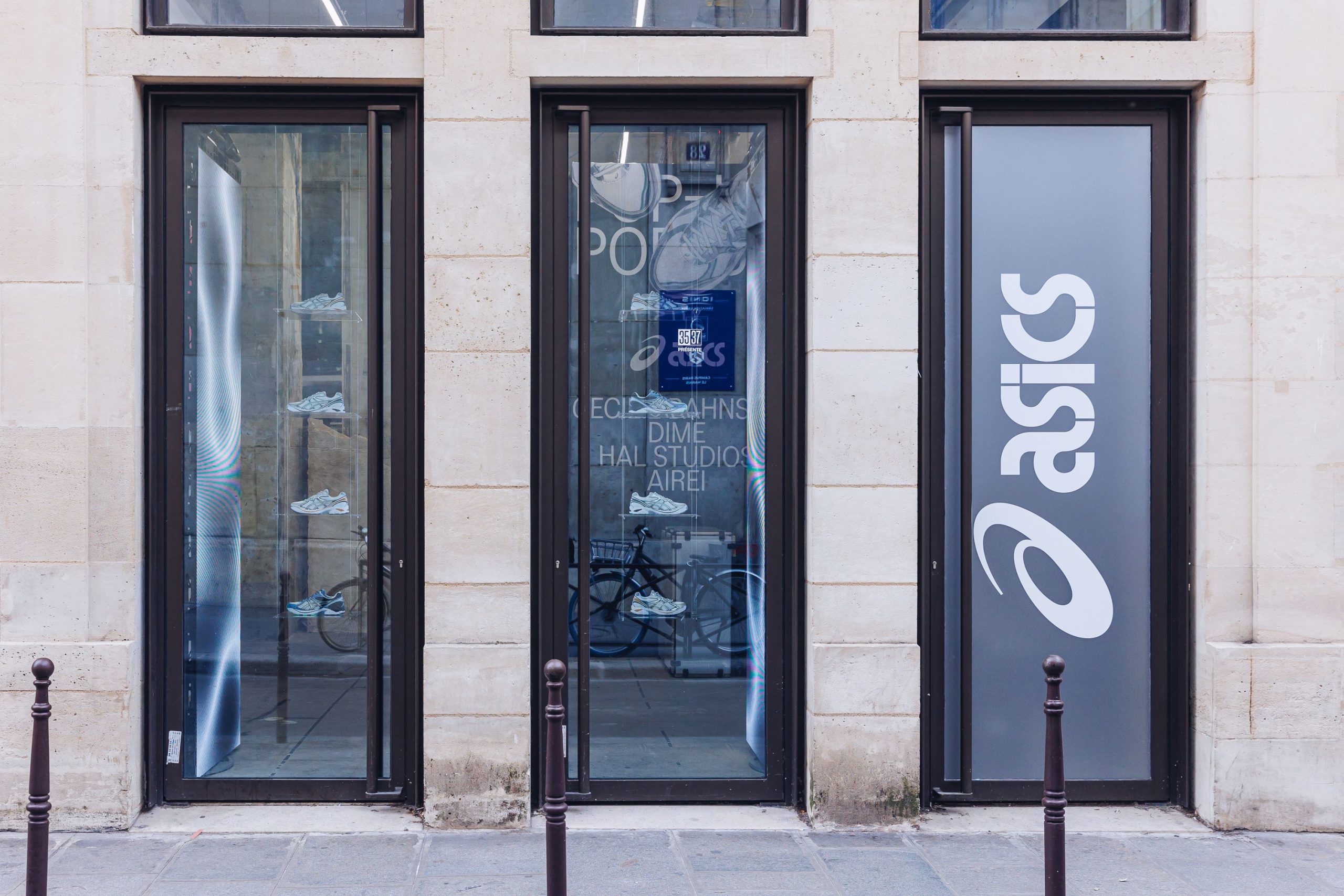 Known for their creative and fun visual storytelling, Dime, the Montreal-based fashion brand, brought their signature humor and graphic-driven style to the ASICS GT-2160™ collaboration. Showcasing a rugged, playful, yet classy and chic interpretation, they transformed the modernized 2000s silhouette into a true centerpiece. Gradient elements, such as a mesh upper and midsole, seamlessly blend contemporary and classic aesthetics.
Dime's immersive pop-up theme paid homage to their humble, gritty beginnings in skate culture, featuring wavy, tactile aesthetics that mirror their famous design language.
HAL STUDIOS®: A Melting Pot of Cultural Inspiration
HAL STUDIOS®, the creative powerhouse, presented their meticulous fusion of diverse subcultures in their design concepts. This third collaboration with ASICS masterfully balances fashion and function, exemplifying the brand's core elements.
The GEL-1130™ MK III "Glacier" sneaker reflects the rugged textures of the world's topography, simulating the frozen terrain of glaciers. The contrasting black and white color scheme draws inspiration from black sand beaches and snowy valleys, shaping the MK III's unique design language.
Staying true to their glacial theme, HAL STUDIOS® showcased the collaborative sneakers encased in blocks of ice, housed in industrial freezers. This "cool" theme draws inspiration from the principles of readymade art, appreciating it from a distance. The ASICS SportStyle GEL-1130™ x HAL STUDIOS® will be priced at PHP 9,990 and available locally in August.
AIREI: Celebrating the Human Experience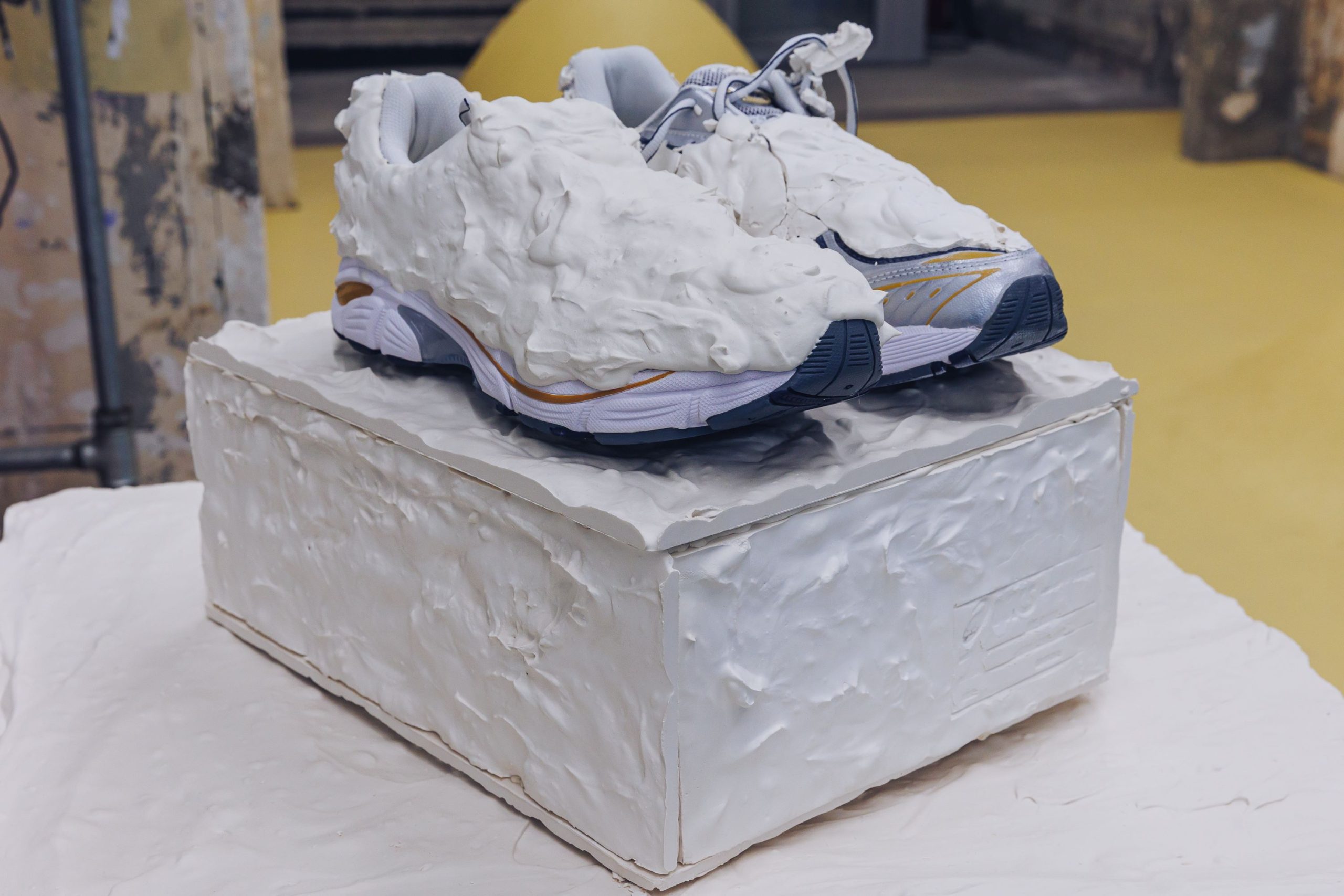 Los Angeles-based concept brand AIREI joined forces with ASICS, adding a fresh twist to the collaboration. Renowned for their artisanal touch and attention to detail, AIREI introduced a one-of-a-kind, limited-edition GT-2160™ through the collaborative Crafts for Mind program.
As part of AIREI's Autumn/Winter 2023 collection theme, "Refuge, Deluge, Transfuge," the GT-2160™ embodies a harmonic fusion of avant-garde and athletic excellence. The sneaker symbolizes the hero's journey, inspiring individuals to embark on their own adventures.
This ASICS x AIREI concept will be available through the Crafts for Mind project, with proceeds dedicated to the Right to Play organization.
Filipino Fashion Icons Embrace ASICS Hype
The ASICS SportStyle Pop-Up Event witnessed the presence of Filipino Sportstyle fashion icons, including David Guison, Ry Velasco, Bella Racelis, and LA Aquinaldo. Showcasing their curated ensembles featuring the best of ASICS sportstyle shoes from the Spring Summer 2023 Collection, they created a buzz with their artistic flair at the ASICS Paris Fashion Week Pop-Up Showroom. Each outfit perfectly complemented the boldness brought by the new ASICS designs.
For more information and updates on ASICS products, follow their official Instagram and Facebook accounts:
Instagram – https://www.instagram.com/asicsph/
Facebook – https://www.facebook.com/ASICSPhilippines
To explore new and upcoming products from ASICS, visit their website at http://asics.com.ph/.
Comments
comments