Tunaman Triathlon | September 3, 2023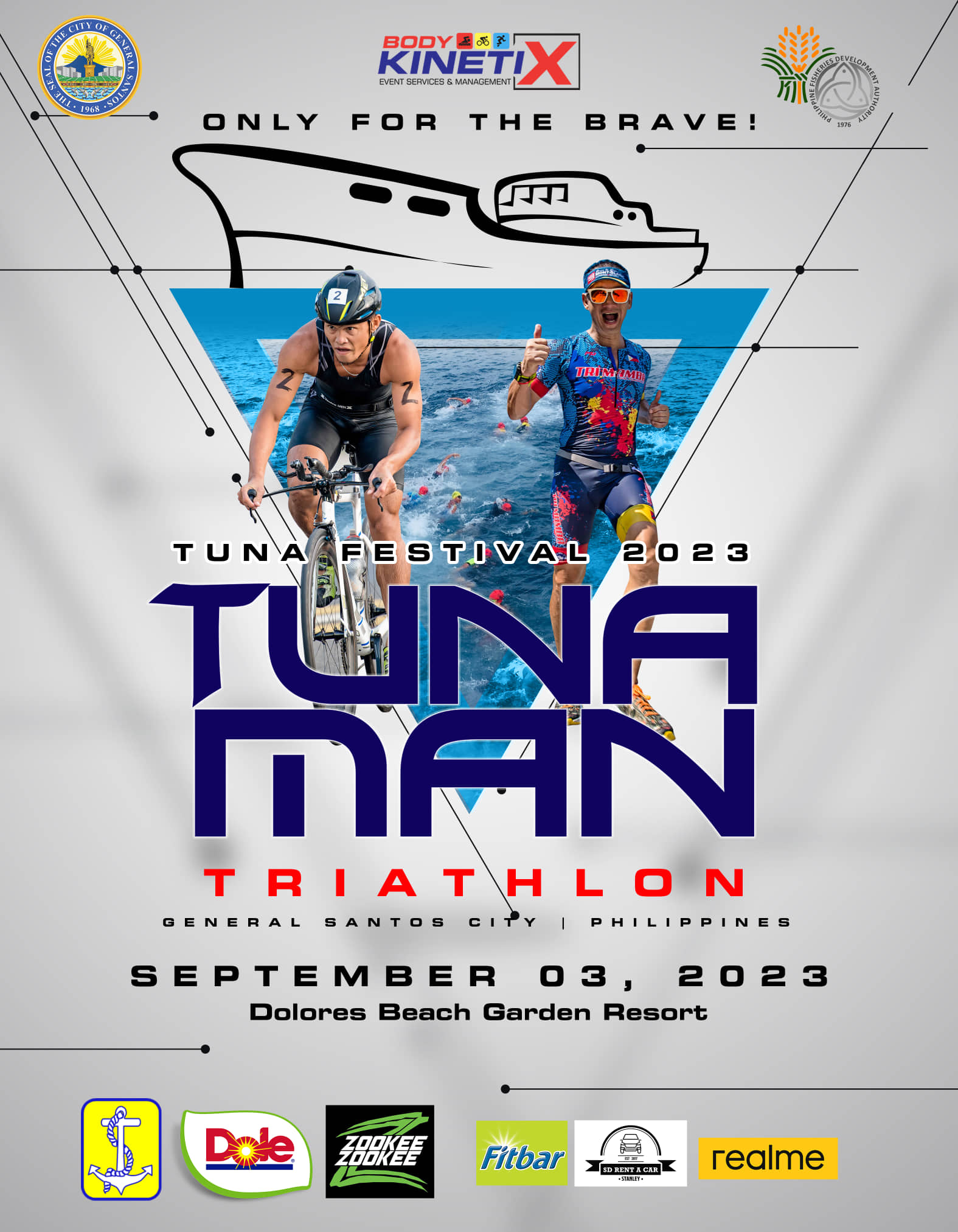 Get ready for the Tunaman Triathlon, happening on September 3, 2023, at Dolores Beach Garden Resort in Gen. Santos City. With categories catering to all skill levels, this event promises an unforgettable experience for participants. 
Tunaman Categories:
Individual Standard Distance: A challenging test of endurance.
Individual Sprint Distance: Perfect for beginners or those seeking a shorter course.
Relay Team Category: Form a team of 2 or 3 participants and share the excitement.
Age Groups for Individual Standard Distance Category:
Male:
15-24 years old
25-29 years old
30-34 years old
35-39 years old
40-44 years old
45-49 years old
50-59 years old
60 years old and above
Female:
15-24 years old
25-34 years old
35 years old and above
No Age Grouping for Sprint Category.
Awards and Prizes: The top 3 male and top 3 female participants overall will be awarded prizes.
Registration Fees: Secure your spot by paying the registration fees:
Individual Standard Distance: P4,000
Individual Sprint Distance: P4,000
Standard Distance Relay: P8,000
Travel Information: Gen. Santos City has direct flights from Manila, Cebu, Clark, and Iloilo. Consider staying at these nearby resort hotels:
Dolores Tropicana Beach Resort
Sabrina View Resort
Sarangani Highlands Resort
Sign Up and Learn More: Visit our registration page at https://forms.gle/S14EHcyRFZ957qsm9 for more information and to sign up.
Comments
comments