Fer Caseres and Kim Mangrobang Steal the Show at 5150 Dapitan's Main Event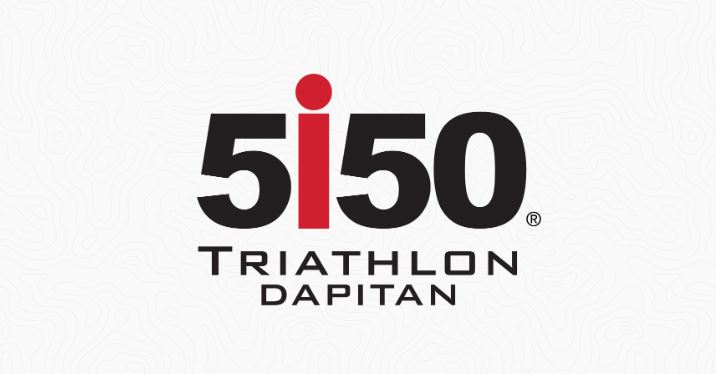 The Go for Gold Sunrise Sprint in 5150 Dapitan, Philippines, held in the picturesque Zamboanga del Norte, witnessed thrilling triumphs by young triathlon talents, Matthew Hermosa and Raven Alcoseba, over the weekend. But the main event, featuring Fer Caseres and Kim Mangrobang, stole the spotlight.
Former SEA Games champions Fer Casares and Kim Mangrobang grabbed the headlines. Casares clocked a remarkable 1:57:19, leaving John Chicano (1:59:33) and Satar Salem (1:59:35) trailing behind. Three-time SEAG gold medalist Mangrobang secured her victory with a solid time of 2:11:40, leaving Samantha Corpuz and Erika Burgos behind in the inaugural event.
The 5150 Dapitan also crowned age-group winners in various categories, showcasing the diversity of talent in triathlon. Joseph Agolong (15-19), Iñaki Lorbes (20-24), Raymund Torio (35-39), Ronald Molit (40-44), Stephane Duranton (45-49), Michael Magalso (50-54), Francis Solotorio (55-59), Nemer Guinto (60-64), and Nick Cudmore (65-69) all emerged victorious in their respective divisions.
Casares and Chicano continued their dominance, taking the top spots in the 25-29 and 30-34 age groups.
On the women's side, Mangrobang, Corpuz, and Burgos claimed victory in the 30-34, 15-19, and 20-24 age categories. Grace Banzon reigned supreme in the 35-39 category, while Jasmine Rejas emerged victorious in the 25-29 category. Vanessa Agdon and Maricar Evero triumphed in the 40-44 and 50-54 divisions, respectively. Ratna Dimaporo and Jo Cudmore secured the top spots in the 50-54 and 60-64 divisions.
In the relay events, Team Huga Lodo #1 emerged as champions in the men's category, surpassing DPS Racing MultiSports. Lanao del Norte claimed the women's trophy, while Dipolog Racing Team secured the mixed title, narrowly defeating TRI SND Barracuda.
In the Sunrise Sprint race, Hermosa's domination began right after the swim leg, clocking an impressive 09:58. He maintained his lead throughout the grueling 20-kilometer bike ride (30:56) and the demanding 5-kilometer run (18:54). His combined time of 1:01:43 secured the top spot in the men's short-distance series (S2) category.
This S2 race was just a teaser to the much-awaited 5150 Dapitan, which featured a 1.5-kilometer swim, a challenging 40-kilometer bike ride, and a grueling 10-kilometer run, impeccably organized by The IRONMAN Group/Sunrise Events, Inc.
Hermosa, an 18-year-old sensation from Talisay City, showcased his talent yet again, partnering with Erika Burgos, Kira Ellis, and Iñaki Lorbes to secure gold in the mixed relay of aquathlon during the recent SEA Games in Cambodia. In this race, he outpaced Irienold Reig, Jr., a surprising winner in last year's 5150 Subic, with a commendable time of 1:03:15. Daniel Cadanos secured the third spot at 1:03:51.
On the women's side, Alcoseba blazed through the course, finishing in an impressive 1:08:38. She dominated the swim (10:05) and matched Karen Manayon's times in the subsequent legs, posting 35:14 in the bike segment and 21:34 in the run. Manayon claimed the second spot with a total time of 1:10:27, while Nicole del Rosario secured third place at 1:14:07.
This year's Go for Gold Sunrise Sprint in 5150 Dapitan showcased raw talent, grit, and determination, with athletes pushing their limits and achieving remarkable feats in the world of triathlon. The event's success was made possible through the generous sponsorship of Go for Gold Philippines and the support of Lungson ng Dapitan, Activ, Rudy Project, Santé, Mamnila Bulletin, and Tempo.
Comments
comments