Open Water Swim Challenge | September 30, 2023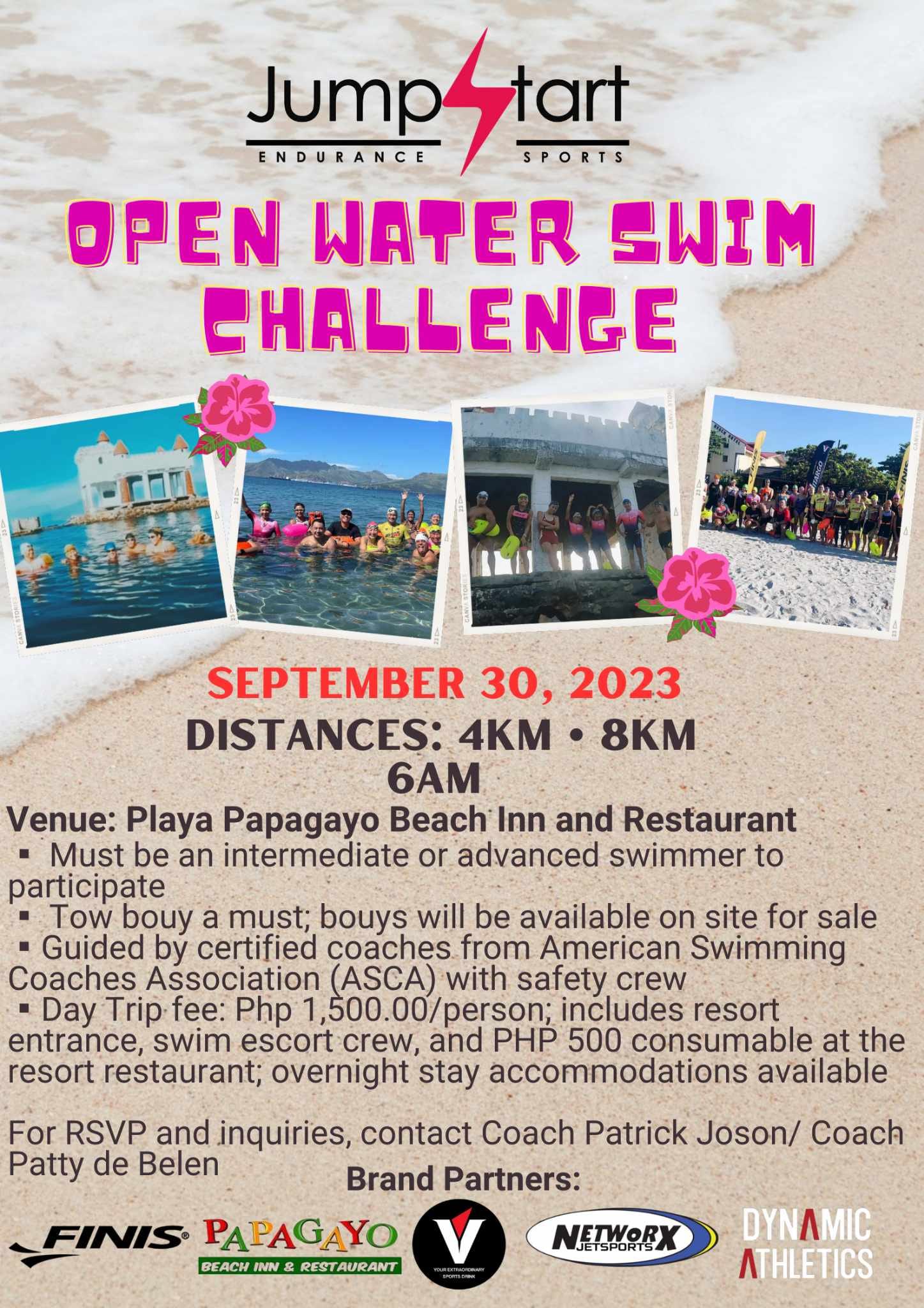 Are you ready to take your swimming skills to the next level? Look no further than the Open Water Swim Challenge at Playa Papagayo Beach Inn and Restaurant! With distances of 4K and 8K, this event promises a thrilling experience for intermediate and advanced swimmers.
To ensure safety and a fair competition, all participants must have a tow buoy. Don't worry if you don't have one yet; bouys will be available for purchase on-site. It's a small investment for a big adventure.
Guidance You Can Trust:
This event is guided by certified coaches from the American Swimming Coaches Association (ASCA). With their expertise, you'll swim with confidence, knowing you're in safe hands. A dedicated safety crew will also be on standby, ensuring a worry-free experience.
Day Trip Delights:
For just Php 1,500 per person, your day trip package includes entrance to the resort, a swim escort crew, and Php 500 consumable at the resort restaurant. It's not just about the swim; it's about enjoying a full day of relaxation and camaraderie by the beach. And if you're not ready to leave paradise behind, overnight stay accommodations are available for a truly immersive experience.
Registration Details:
For RSVP and inquiries, reach out to Coach Patrick Joson or Coach Patty de Belen. They'll be more than happy to assist you in securing your spot in this event.
Comments
comments