Elevate Your Performance: EnduralanceLab's 2023 Ultimate Triathlon Camp
Precision Training for Dedicated Triathletes: November 25-26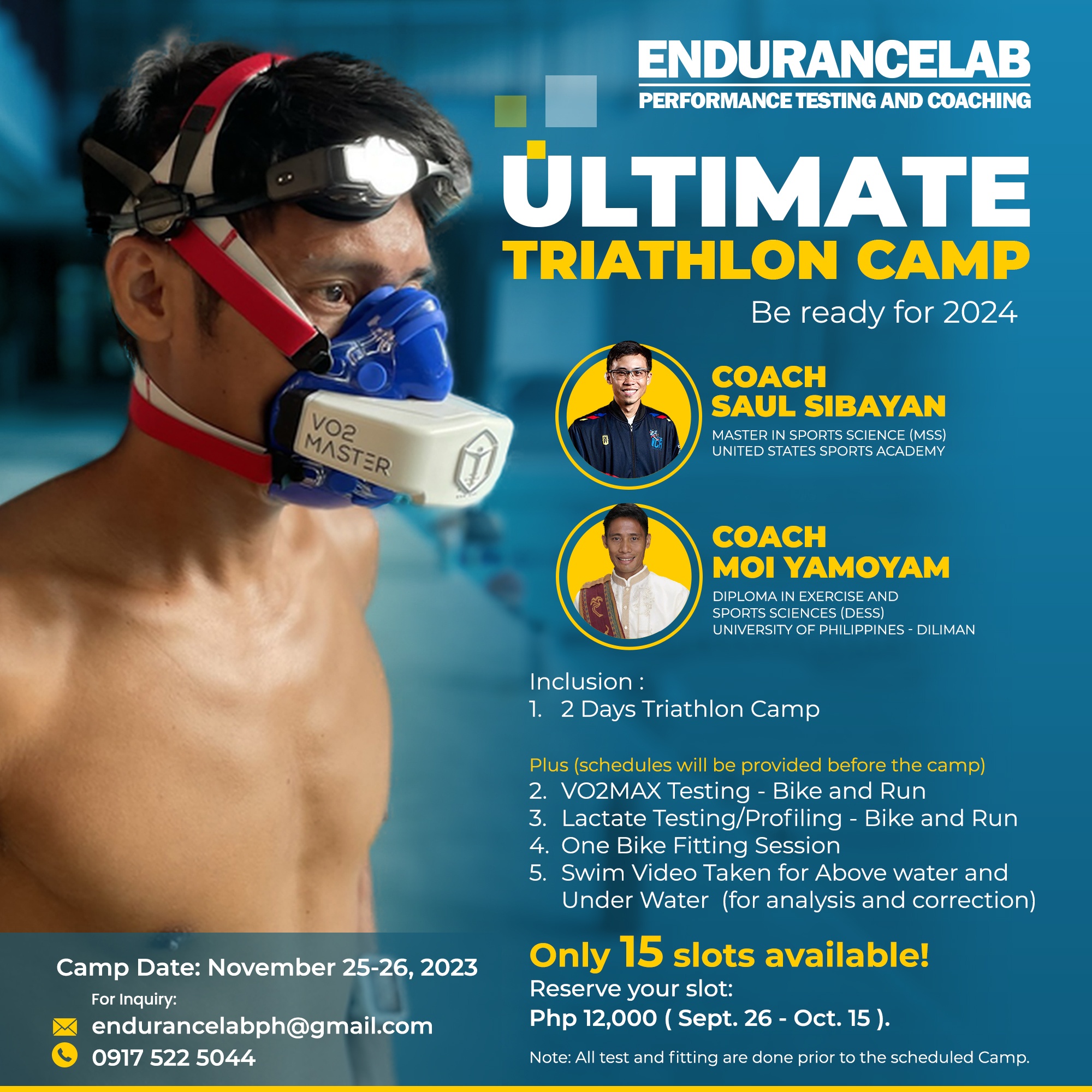 This November, EnduralanceLab invites dedicated triathletes to a transformative experience – the Ultimate Triathlon Camp. Scheduled for November 25-26, 2023, this exclusive camp offers only 15 spots to ensure personalized attention and in-depth training.
Coached by the seasoned expertise of Coach Saul Sibayan and Coach Moi Yamoyam, participants will undergo a rigorous program designed to fine-tune their endurance and skill across all three disciplines. The camp's comprehensive package includes VO2Max and Lactate Testing for both cycling and running, ensuring athletes understand their physiological benchmarks and how to improve them.
In addition to the scientific approach to training, participants will benefit from professional bike fitting sessions, designed to optimize performance and reduce the risk of injury. Swim analysis will also be a cornerstone of the camp, with above and underwater video reviews to correct and refine techniques.
The camp has structured its fees to accommodate various levels of commitment, offering early bird specials, reservation options, and regular pricing tiers. The all-inclusive package, priced at PHP 27,000, includes all tests and fittings, while a more selective option is available at PHP 15,000.
EnduralanceLab's Ultimate Triathlon Camp is more than a training program; it's an investment in your athletic future, preparing you to face 2024 with the skills, strategy, and confidence of a seasoned triathlete.
For more information or to secure one of the coveted spots, contact EnduralanceLab directly. Don't miss this opportunity to train with the best and be your best.
Comments
comments