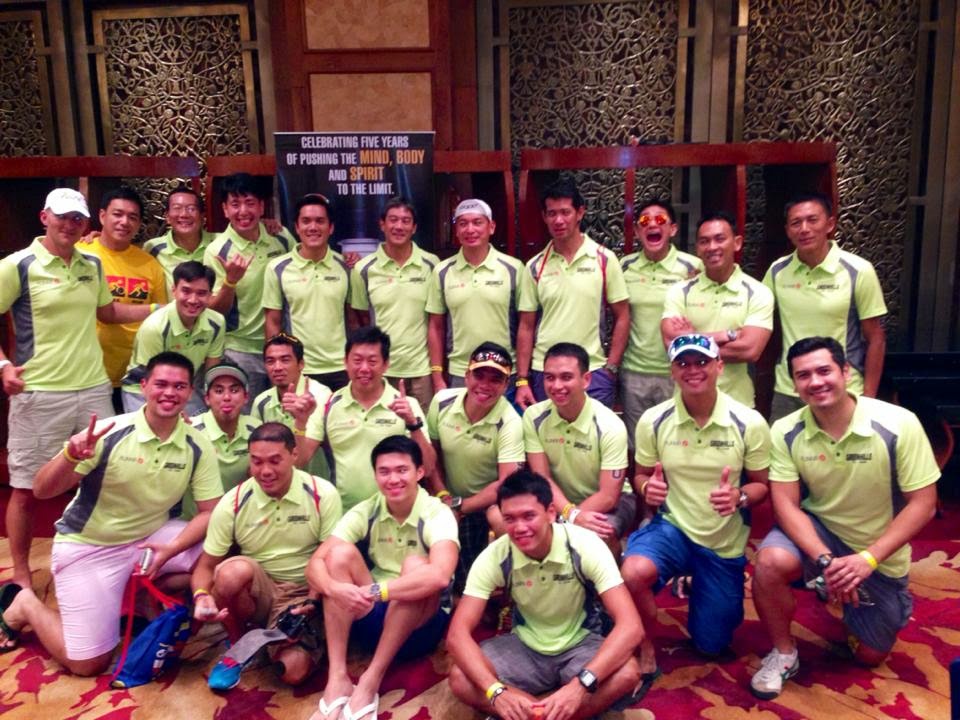 Greenhills Tri Team
---
NAME OF TEAM
Greenhills Tri Team
DATE ESTABLISHED
2009 (Originated from Greenhills Running Club of the 1970's)
TEAM INFO / DESCRIPTION
The existence of the Greenhills Running Club back in the 1970s paved the way for the evolution of the Greenhills Tri Team (or "GHTT"). The team name originated from the renowned Ortigas property where posh subdivisions and shopping centers are located. This is home to the original GHTT, which include Willy Yao, Gilbert Mabasa, Doc Peter Jarin, and Jevon Ong back. These four founders share a common passion for doing endurance sports, especially running marathons and ultra marathons. Emer Gotian and Kevin Dumol were then invited to join the team as they ventured into joining Ironman 70.3 in Camarines Sur in 2009. From the small group of triathletes, GHTT expanded to over 60 members today spanning across Metro Manila (north and south) and other regional countries like Singapore and Japan.
TEAM CAPTAIN
Sherwyn Yao
TEAM MEMBERS
1. Peter Jarin
2. Jevon Ong
3. Sherwyn Yao
4. Kevin Dumol
5. Willy Yao
6. Joseph Legasto
7. Emerson Go Tian
8. Leia Manuel
9. Stephen Yu
10. Dennis Go
11. Reggie Antonio
12. Dennis Gan
13. Eric Mendiola
14. Franz Fabiana
15. Paolo Gonzales
16. Jeng De Guzman
17. Orion Casareo
18. Altair Casareo
19. Berns Tan
20. Candy Lee
21. Majul Maccay
22. Al Santos
23. Atty Santos
24. Carlo Chua
25. Cheng De Dios
26. James Rosca
27. Josette Tanghal
28. Fredie Abril
29. Gail Consolacion
30. Edwin Tizon
31. Gene Tiongco
32. Ish Ordonez
33. Mike Siapno
34. Mon De La Pena
35. Perkin Chai
36. Toby Claudio
37. Jon Jon Santos
38. Art Virata
39. Gibson Yu
40. Melody Yapson
41. Pat Lim
42. Gari Tiongco
43. Mako Tan
44. Bryan Ermac
45. Jan Obena
46. Jonas Compendio
47. Lianne Yao
48. Terry Legasto
49. Jaan Antonio
50. Shine Casareo
51. Arlyn Casareo
52. Malou Tizon
53. Ria Go Tian
54. Noy Consolacion
55. Lynette Ermac
56. Franz Lim
57. Melly Ng
58. Jason Jiao
59. Ramil Velarde
60. Dennis Sianghio
61. AJ Avidiso
62. Noel Palmero
63. Kris Paez
TEAM RACES FOR THE YEAR
The team members typically meet before the triathlon season begins to discuss the key races to participate in. Specific races are tagged as "A" and "B" races, where most "A" races should gain participation of majority of the team members. Each member is required to race at least three Olympic distance triathlon races or one half Ironman, so as to motivate the athletes to train regularly.
For certain "A" races where GHTT would have a large contingent, a specific member of the team would be pitted against another team member, just for fun. This friendly competition would boost the energy of both the athletes and their supporters. The inaugural friendly competition, aptly named "Bear Wars", was launched a few years ago.
GHTT joins almost all the major triathlon races in the country, namely Ironman 70.3, 5150, Tri United Series, Subit, and Challenge, as well as international races like Ironman Cairns, Ironman Austria, Ironman Western Australia, Ironman Langkawi, and Ironman Korea Jeju, Ironman Taiwan and Ironman Vineman, amongst others. Other than triathlon events, GHTT participates in running events such as the Hong Kong Marathon, New York Marathon, Berlin Marathon, Condura Marathon, and Chicago Marathon. GHTT likewise joins cycling events such as Fondo Manila, Tour of Matabungkay, and Audax. Long distance swim meets like Aquasphere is also represented by GHTT members.
SIGNIFICANT PODIUM FINISHES
Team members such as Berns Tan and Candy Lee are consistent podium placers during long distance races. Both of them actually were on the podium for the Tri United Series for 2014. GHTT members such as Jan Obena, Perkin Chai, Willy Yao, and Atty. Fred Santos manage to consistently win podium spots for race distances that span Olympic and sprint events at their own respective age groups. It is worth mentioning that Willy Yao has finished well over 75 marathons, including the illustrious Boston Marathon. Doc Peter Jarin has completed more than 15 half Ironman distance races and recently finished the grueling Ironman Langkawi a few months back.
SPONSORS
GHTT is well supported by its key sponsors that were primarily invited and subsequently brought in by its members:
Major sponsors
Hanabishi – Jevon Ong
Villarica – Jevon Ong
Seaoil – Stephen Yu
Powerade – Reggie Antonio
Minor Sponsors
San Miguel Corporation – Joseph Legasto
Armada VMV – Gari Tiongco
Gracewood – Sherwyn Yao
Teresa Marble – James Rosca
Garmin Philippines – Jevon Ong
Newton – Toby Claudio
CONTACT INFO 
Email : Joseph Legasto / [email protected]
---
Your Team on Your Multisport Source! Get a dedicated page for your team on SBR.ph! Send your team info to [email protected]
1. TEAM LOGO AND PICTURE (if available)
*Preferred Image Size of Team Logo is 660px width and 366px height.
2. NAME OF TEAM (and preferred swimbikerun.ph/teamname)
*eg : TEAM SBR.ph – www.swimbikerun.ph/myteamname
3. DATE ESTABLISHED
4. TEAM INFO / DESCRIPTION
5. TEAM CAPTAIN
6. TEAM MEMBERS
7. TEAM RACES FOR THE YEAR
8. SIGNIFICANT PODIUM FINISHES (Year, Athlete, Race, and Podium Spot)
9. SPONSORS
10. CONTACT INFO
You have the option to have your own personalized [email protected] email address as well! Just send us your desired team email name.
*eg : [email protected] and redirect to [email protected]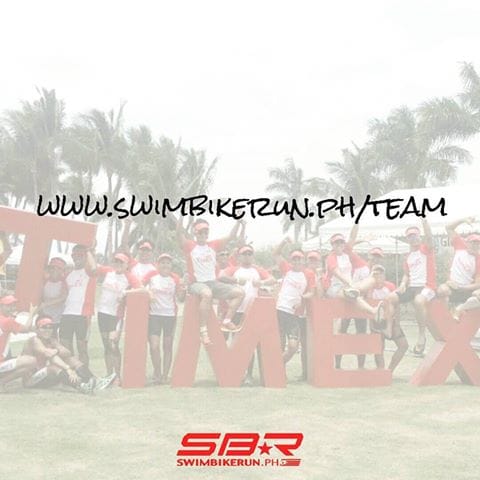 Comments
comments