NAME OF TEAM
Rekta Tri Club
DATE ESTABLISHED
November 2015
TEAM INFO / DESCRIPTION
REKTA – Meaning "straight" or "direct"
REKTA TRI CLUB is designed to develop newbies (combination of dua, aqua or tri) guided by experience triathlete coach to enhance each self-esteem, experience and improve personal's performance thru personalized program while keeping you fit and having fun.
REKTA TRI CLUB was founded in November 2015 by Coach Bhenjo Bernardo, who has started triathlon in 2013. He had won several triathlon races in his age group and finish different triathlon events. All of the members of the club are age-groupers and with different professions like doctors, businessman, teachers, employees, etc.
Giving the importance of fitness and health, Coach Bhenjo actively works to give back thru coaching and mentoring his students. He wants them to be physically fit and healthy and to help them finish different multisport races.
TEAM CAPTAIN
Bhenjo Bernardo
TEAM MEMBERS
Roy "Ross" Reyes, Jefferson "Jef" Frando, Nelson Dominic Celis (Team Advisors)
Emman Rivera (Team Manager)
Luisito Borja
Julien Charles Valencia
Primo Marasigan
Joan Tolorio
Jorge Gusilatar Jr.
Paolo Pio De Guzman
Alma Castillo
Jake Mirano
Mhae Acompanado
Anna Lea Sampang
Joan Tolorio
Norman Resurreccion
Pearl Managuelod
Tere Rance
Michael James Navarro
Lorenzo Marasigan
TEAM RACES FOR THE YEAR
–
SIGNIFICANT PODIUM FINISHES
Norman Resurreccion (1st Place Age Group 25-29 Tigasin Tri Sprint 2016, 3rd Place Age Group 25-29 Triman 2016)
Julien Charles Valencia (3rd Place Age Group 25-29 Tigasin Tri Sprint 2016)
Jorge Gusilatar, Anna Lea Sampang, Tere Rance (2nd Place Relay Division Tigasin Tri 2016)
Primo Marasigan (2nd Place Age Group 50-54 Tigasin Tri Sprint 2016)
Pearl Managuelod (3rd Place Age Group Tigasin Tri Sprint 2016)
Jefferson Frando (2015 Tigasin Tri 1st Age Group, 2015 Tri Ilocos 1st Age Group)
Bhenjo Bernardo (2013 NAGT UPLB Sprint 2nd Place Age Group, Bataan Tri 1st Place Age Group, 2nd Place Age Group Tigasin Tri 2016, Trisports Triathlon all podium in 3 events (May, August, October))
Paolo Pio De Guzman (Trisports flash sprint tri 3rd place age group 40-44)
Tigasin Tri 2nd Place Team Sprint Division (Rekta Tri Club)
SPONSORS
Boy Kanin, Organo Gold, Bike Statement, Forward Motion
HOW TO JOIN
Everybody is welcome to join us. Every month of October only.
CONTACT INFO
Email: [email protected]
Mobile: 09178030681
Social: Rekta Multisport
---
Your Team on Your Multisport Source! Get a dedicated page for your team on SBR.ph! Send your team info to [email protected]
1. TEAM LOGO AND PICTURE (if available)
*Preferred Image Size of Team Logo is 660px width and 366px height.
2. NAME OF TEAM (and preferred swimbikerun.ph/teamname)
*eg : TEAM SBR.ph – www.swimbikerun.ph/myteamname
3. DATE ESTABLISHED
4. TEAM INFO / DESCRIPTION
5. TEAM CAPTAIN
6. TEAM MEMBERS
7. TEAM RACES FOR THE YEAR
8. SIGNIFICANT PODIUM FINISHES (Year, Athlete, Race, and Podium Spot)
9. SPONSORS
10. CONTACT INFO
You have the option to have your own personalized [email protected] email address as well! Just send us your desired team email name.
*eg : [email protected] and redirect to [email protected]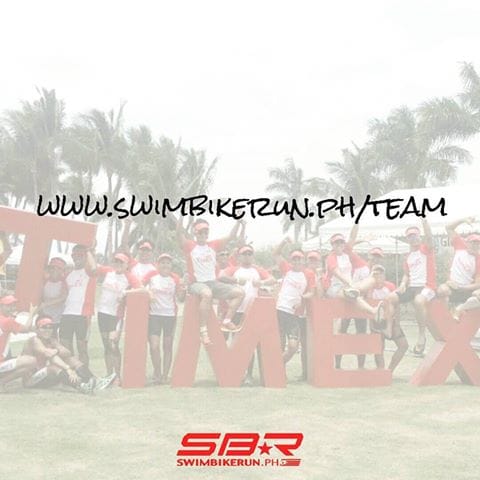 Comments
comments