NAME OF TEAM
Team Godspeed Multisport
DATE ESTABLISHED
July 2000
TEAM INFO / DESCRIPTION
Team Godspeed already has a total of sixty (60) members mostly in the Philippines with some in other countries such as Australia and United Arab Emirates. Composed of different individuals from various backgrounds, the team thrives in the collective drive to inspire each other to become better versions of themselves.
Formed in year 2000, the Team has gone a long way in furthering its mission to influence people to value their health, fitness and wellness. It has been the Team's utmost priority to bring in athletes and non-athletes alike with the same passion to learn and succeed in multisport.
TEAM CAPTAIN(S)
Ricky Halasan and Ariel Carpio (Philippines)
Ralph Mendoza and Edwin Nieto (UAE)
TEAM MEMBERS
1. Emily Lu
2. Micah Ramos Agapito
3. Ruby San Diego
4. Camille Tuazon
5. GJ Mendoza
6. Blanche Mendoza
7. Liza Sta Ana
8. Ria Alban
9. Tes Carpio
10. F Karen Odessa Cabuyao
11. F Lorelie Molo
12. Irish Valenzuela
13. F Andrea Talledo Serafin
14. Louie Carpio
15. Earl Roa
16. Geral Asiado
17. Dencio Bernardo
18. Lou Delos Reyes
19. Allan Merin
20. Aljohn Molo
21. Gab Sta Ana
22. Leodie San Jose
23. Jojo Carmona Santos
24. William Sta Ana
25. Roy Emmanuel Agapito
26. F Jenny Liban
27. Roy Emmanuelle Agapito
28. Ariel Carpio
29. Melvin Co
30. Nicole Ace Dimanlig
31. Rommel Gappi
32. Jervis Jao
33. Mark Anthony Jusayan
34. Alvin Mendoza
35. Bebe Mendoza
36. Joubert Nieto
37. Dennis Puatu
38. Adriel Ramos
39. Derix Ramos
40. Erick Roa
41. Rodney San Diego
42. F Rachel Nieto
43. F Jen Halasan
44. Doc Brian Aubrey Castillo
45. Jeffrey Dalisay
46. Ricky Halasan
47. Van Jardeleza
48. Alvin Molo
49. Paul Richard Santiago
50. Arbee Jan Serafin
51. OJ Tiongson
52. Dwin Nieto
53. CA Zaldy
54. Melvin Cruz
55. Adrian Francisco
56. Jay Nieto
57. Ron Castro
58. Benedict Nieto
59. Mayor Christian Natividad
TEAM RACES FOR THE YEAR
–
SIGNIFICANT PODIUM FINISHES
JANUARY
YELLOWCAB OPEN WATER SWIM
Jervis Jao(2nd)
Dondon Bernal(1st)
Ariel Carpio(1st)
Dencio Bernardo(3rd)
Alvin Mendoza(2nd)
Jojo Carmona Santos (2nd)
Rommel Gappi (2nd)
Jenny Liban (3rd)
XTRI Albay
FEBRUARY
Phil Duathlon Series Leg 1 Feb 14, 2016 Nuvali
Emily Lu (3rd)
NAGT, Subic, Feb 21
TBR Dream Marathon Feb 21
Allan Merin – 21k (2nd)
TU1 – Feb 28
MARCH
CENTURY TUNA IRONMAN 70.3 – March 6
ATENEO Aquathlon
ATLETA AKO WOMENS AQUATHLON March 13
TRI-LA UNION, March 13
Ariel Carpio – Standard (2nd)
Jose Alvin Mendoza- Standard (3rd)
APRIL
Duathlon in Bulacan April 3
COLUMBIA TRAIL MASTER OFF-ROAD DUA, April 16 Timberland
Rodney San Diego (3rd)
SUBIT April 17 Subic
Phil Dua Leg2 April 24 Eagle Ridge Cavite
Emily Lu (2nd)
Gerald asiado (2nd)
Alvin mendoza (3rd)
MAY
AQUAMAN, May 1, Ultra Pasig
TIGASIN TRI, Bolinao, May 14
SCOTT TRICLUB CHALLENGE May 15, 2016 PRADERA Lubao, Pampanga
DUAMAN Nuvali, May 22
RUN SAFE, BIKE SAFE Duathlon- May 29 Malolos
Gerald Asiado (1st)
Alvin Mendoza (2nd)
Leodie San Jose (3rd)
Karen Odessa (3rd Overall)
Rommel Gappi (2nd)
Ariel Carpio (1st)
JUNE
REGENT 5150, SUBIC, June 5
Ria Alban (3rd)
Sunrise Sprint, SUBIC, June 5
Gerald Asiado (1st)
Leodie San Jose (2nd)
Irish Domingo (3rd)
MAXXIS XC CUP 20km, La Mesa Ecotrail, June 12, 2016
PHIL DUA LEG 3 June 19 Pradera Lubao Pampanga
TRIMAN June 26 Fontana Clark Pampanga
Rommel Gappi (3rd)
Gerald Asiado (2nd)
Ariel Carpio (1st)
JULY
TU2 Subic, July 3
STARBUCKS DIY Duathlon, July 10 San Rafael Bulacan
AUGUST
IRONMAN Asia Pacific 70.3 Cebu Aug 7, 2016
SPONSORS
Bikemate
CONTACT INFO
Mobile: 0925-5193230
Email: [email protected]
Facebook: https://www.facebook.com/TeamGodspeedMultisport/
Twitter: @Team_Godspeed
---
Your Team on Your Multisport Source! Get a dedicated page for your team on SBR.ph! Send your team info to [email protected]
1. TEAM LOGO AND PICTURE (if available)
*Preferred Image Size of Team Logo is 660px width and 366px height.
2. NAME OF TEAM (and preferred swimbikerun.ph/teamname)
*eg : TEAM SBR.ph – www.swimbikerun.ph/myteamname
3. DATE ESTABLISHED
4. TEAM INFO / DESCRIPTION
5. TEAM CAPTAIN
6. TEAM MEMBERS
7. TEAM RACES FOR THE YEAR
8. SIGNIFICANT PODIUM FINISHES (Year, Athlete, Race, and Podium Spot)
9. SPONSORS
10. CONTACT INFO
You have the option to have your own personalized [email protected] email address as well! Just send us your desired team email name.
*eg : [email protected] and redirect to [email protected]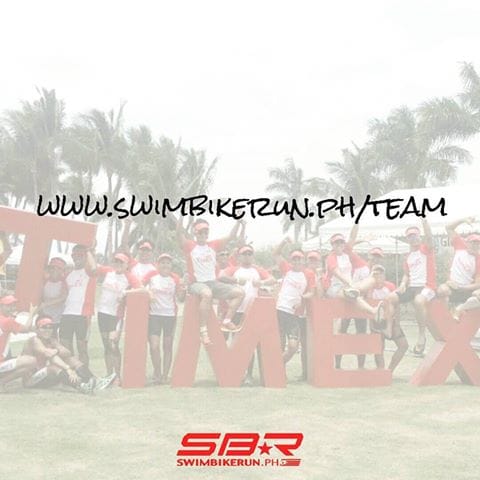 Comments
comments