---
NAME OF TEAM 
Team Wanna Tri
DATE ESTABLISHED
February 2014
TEAM INFO / DESCRIPTION
Team Wanna Tri is composed of sports enthusiasts who took on a bigger challenge in sports by engaging themselves in multisport. Mostly professionals, members include triathletes and marathoners, ultramarathoners, swimmers, and duathletes aiming to be full-pledged triathletes.
Established in February 2014, Team Wanna Tri envisions to be one of the  biggest triathlon teams in the country. It aims to serve multisport enthusiasts of all levels and abilities to develop their athletic potential by providing support, training, education and events to promote triathlon as a sport; inspire others to adopt a healthier lifestyle through triathlon; and, encourage others to give back and serve others through their chosen sports.
Through Team Wanna Tri's partnership with Edicute Incorporated, members partake in the advocacy of promoting education amongst indigenous schoolchildren in remote communities around the Philippines through multisport. Members who become volunteers make use of their official race performances to collect pledges from supporters, who can give a corresponding donation for every kilometer they complete in their races. In turn, these contributions are consolidated to create a pool of funds that would later be used to purchase school supplies and other learning facilities for beneficiaries.
Team Wanna Tri's members have participated as individual or team relay participants in numerous triathlon events in the Philippines such as (i) Century Tuna, Safeguard and Regent 5150 Philippines; (ii) Century Tuna and Cobra Ironman 70.3 Philippines; (iii) Subic International Triathlon; (iv) SBR.ph's Triman; (v) Bataan International Triathlon; and, (vi) Tri United series, among others. Members have also actively participated in other notable multisport events, open water swimming competitions, marathons, ultramarathons and other running races in and outside the Philippines. This year, the team is set to continue racing locally and internationally and progress towards their advancement as a team.
 TEAM CAPTAINS
De Castro, Jirome
Ronquillo, Jing
 TEAM MEMBERS
Chan, Gary
Chavez, Maine
Cosme, Klong
De Castro, Girlie
Enriquez, Gilbert
Gelacio, Jay-ar
Leono, Tess
Luzara, Roldan
Macaraig, Mia
Manalo, Jef
Mendoza, Jojo
Pobre, Con
Queddeng, Deng
Queddeng-Cosme, Jordee
Quintana, Gilbert
Salomon, Myke
Sumicad, Bong
Tan, Jhunmar
Ting, Charlie
Ting, Marilou
TEAM RACES FOR THE YEAR
–
SIGNIFICANT PODIUM FINISHES (Athlete, Race, and Podium Spot)
Cosme, Klong
2015 Open Water Challenge Leg 3, Third Placer (1.5km Buddy Category)
De Castro, Jirome
2016 Biathle Leg 2, Male Third Placer (40-44 Age Group Category)
Leono, Tess
2016 Taklang Damulag 50-Mile Endurance Run, Female Champion and Third Overall Finisher (course holder for the 100 miles and first and only female finisher to date)
2016 Nuvali Trail Run 50k, First Female Runner-up
2016 STYR LAB BADWATER 135, First Filipina to Qualify and Finish the Event
2016 Mariveles to Bagac 50k, Female Champion
2016 Fort Magsaysay to Dingalan 50k, First Female Runner-Up
2016 Manila to Baguio 250K Ultra Marathon Race, Female Champion and Course Record Holder
2016 Philippine Association of Ultra Runners (PAU) Female Runner of the Year
2015 East Coast 145 Miles (232 km) Endurance Run, Female Champion and Course Record Holder
2015 West Coast 200 Ultra Run, Female Champion
2015 Bataan Death March 160K Ultra Marathon Race, First Female Runner-Up
2015 Philippine Association of Ultra Runners (PAU) Female Runner of the Year
2014 Taklang Damulag 100 Miles Endurance Run, First Female Champion and Course Record Holder
2014 Antique 100 Miles, Second Female Runner-Up
2014 Philippine Association of Ultra Runners (PAU) Female Runner of the Year
Queddeng, Deng
2015 Biathle Leg 1, Female Second Placer (20-24 Age Group Category)
Queddeng-Cosme, Jordee
2015 Biathle Leg 1, Female Second Placer (35-39 Age Group Category) 
Quintana, Gilbert
2016 Duaman, Male Third Placer (50-54 Age Group Category)
2015 Aquathlon United, Male Third Placer (50-54 Age Group Category)
2015 Duaman By The Bay Super Sprint Duathlon, Male Second Placer (50 & Above Age Group Category)
Ronquillo, Jing
2016 Biathle Leg 1, Female Second Placer (45-49 Age Group Category)
2015 Open Water Challenge Leg 3, Third Placer (Team Relay Category)
2015 Biathle Leg 1, Female First Placer (45-49 Age Group Category)
Salomon, Myke
2015 Open Water Challenge Leg 3, Third Placer (1.5km Buddy Category)
SPONSORS AND PARTNERS
CONTACT INFO

Mobile : +63918-2919978 c/o Team Captain Jirome
Facebook : www.facebook.com/teamwannatri
Email : [email protected]
---
Your Team on Your Multisport Source! Get a dedicated page for your team on SBR.ph! Send your team info to [email protected]
1. TEAM LOGO AND PICTURE (if available)
*Preferred Image Size of Team Logo is 660px width and 366px height.
2. NAME OF TEAM (and preferred swimbikerun.ph/teamname)
*eg : TEAM SBR.ph – www.swimbikerun.ph/myteamname
3. DATE ESTABLISHED
4. TEAM INFO / DESCRIPTION
5. TEAM CAPTAIN
6. TEAM MEMBERS
7. TEAM RACES FOR THE YEAR
8. SIGNIFICANT PODIUM FINISHES (Year, Athlete, Race, and Podium Spot)
9. SPONSORS
10. CONTACT INFO
You have the option to have your own personalized [email protected] email address as well! Just send us your desired team email name.
*eg : [email protected] and redirect to [email protected]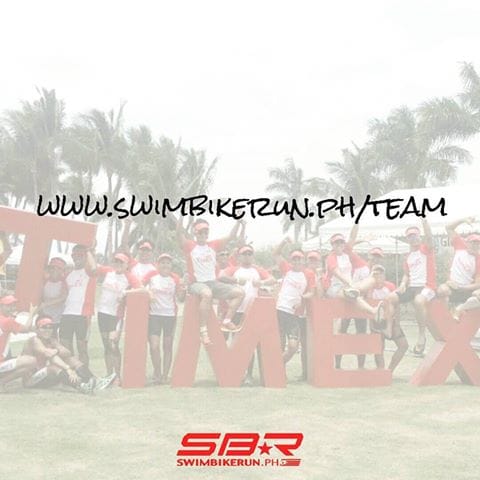 Comments
comments