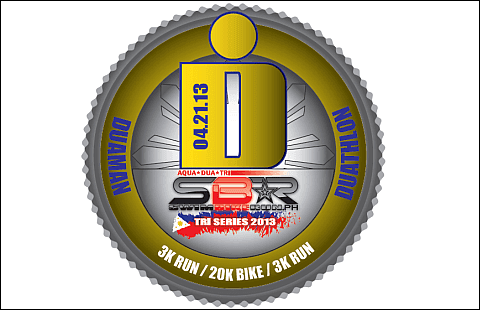 ---
Congratulations to all the winners and finishers of the 2nd leg of the SBR.ph Tri Series 2013, the Duaman Duathlon! We got two down and one more to go! 600+ Duaman's rocked the 3k run, 20k bike, and 3k run Nuvali Duaman race course!
Rate the race using our ratings system above!
Click here to view the race results!
To view the splits, click on the racers name and click go to sector time. Pretty cool eh?
We'd like to thank everyone for all the positive comments. Reading all your facebook, twitter, SBR.ph forum, and even sms messages inspires us to work even harder.
Being perfectionists ourselves, we want nothing more but to give you guys the race you all deserve.
Again, our race experienced glitches but like what the old race organizing mantra says, there's no better teacher, than race day itself!
You guys can bet we're learning from this! And we can't wait to work on it and do even better next time around! So expect nothing less in our next event!
Talk about the Duaman Duathlon with the rest of the SBR.ph community! Visit our forums!
On to the race results!
SBR.ph's Duathlete of the Year, Robeno Javier, of Team Sante Barley, proved to everyone why he's the reigning king of Philippine duathlon. Finishing the race with a time of 55:02 followed by Ryan Mendoza, only 6 seconds behind. Sante Barley's Mervin Santiago came less than a minute after, with a time of 56:56.
In the women's division, Sante Barley's Julla Timan bested favorite Joyette Jopson of Team David's Salon with a blazing 1:04:38 finish time.
But here's the real winner of the event!
Efren Uy won the much coveted Garmin Edge 500 Bike Computer!
On behalf of the entire SBR.ph crew, a big THANK YOU to our sponsors and of course, all the participants for supporting our event! Please feel free to leave feedback using our comments section below.
If you have pictures of the event, please feel free to share it with us! Should you want to upload it in our facebook page, let us know :) Proper credit will be given :)
Photos here : (Photogs send us your site links so we can collate em and post them here) :)
Thanks and God bless.
Regards,
CDG
Comments
comments