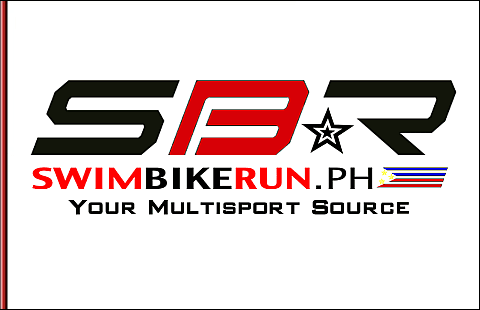 ---
About The Site:
SWIMBIKERUN.ph (SBR.ph) is a multisport community website which was officially launched last January 1, 2011.  SBR.ph contains the latest news about foreign and local triathlon, an updated calendar of important local triathlon, multisport and running events, the Philippines' biggest online multisport community forum, and information to help every budding and seasoned athlete, via our coach's corner, gear review, and other unique features, cross the finish line and reach their multisport goals.
To date, SBR.ph is now #1 go-to source of Filipino triathletes and multisport enthusiasts here and abroad. SBR.ph is proud to say that it is also the only multisport portal in the Philippines that has interviewed and featured some of the best triathletes of the world. From 2009 Ironman 70.3 Philippines Champion Terenzo Bozzone, to 3x and reigning Ironman World Champion Craig Alexander, 4x and reigning Ironman World Champion Chrissie Wellington, Mirinda Carfrae, and many more!
SBR.ph is the first in the Philippines to give recognition to its local multisport talents via its annual SBR.ph Awards.
SBR.ph also has its own highly successful race series, the SBR.ph Tri Series, which is a trilogy composed of an Aquathlon (Aquaman Aquathlon), a Duathlon (Duaman Duathlon), and capped off with a Triathlon (Triman Triathlon), which is set all within a month apart and happens early in the year.
SBR.ph is an online division of SBRPH SPORTS, INC. and is created and maintained by Clicks Online Solutions.
How to be a SBR.ph member:
SBR.ph is not a team and will never be. SBR.ph is free and will always be open to everyone who loves the crazy world of endurance sports.
Achievements and Media
Since its launch, SBR.ph has worked with major brands and major races in the Philippines.
Brand Partnerships

Gatorade
Cherifer Premium
TIMEX
Wilier
Pinarello
Cervelo
K-Swiss
SaltStick
On Running Shoes
Garmin
CEP
TYR
2XU
Polar
Brooks
Yurbuds
Rudy Project
Garmin
Zoot
Cobb Cycling
K-Edge
SLS3 Compression Gear
TorHans Aero 20
Foggle
Tri SWIM
Tri SLIDE
iRT
HED
Arena
Sante Barley
My Little Athlete
blueseventy
Aquasphere
Tri Mag Asia
Health Food
Ineng's BBQ
wetSHOP
i-tri log book
Multisport Magazine
Vibram Five Fingers
Adidas
Sponser
Spyder
Tannus
Huawei
Event and Media Partnerships
Cobra Ironman 70.3 Philippines
Challenge Philippines
Subic International Triathlon (Subit)
5150 Philippines
Tri United Series
TIMEX 226 Iron Distance Triathlon
Animo Sprint Triathlon
Pilipinas (formerly Powerade) Duathlon Series
National Age Group Triathlon
UPLB Trantados Newbie Triathlon
adidas King of the Road (KOTR)
Tri Ilocos Norte
Zambales Triathlon
Multisport Weekend
Socio-Economic Projects.
Race for Yolanda
Spearheaded a fund raising campaign for the victims of Typhoon Yolanda and raised a total of 200,000+.
Utilized partner bike shops as pick up points for the donations.
Race for Sendong
–         Spearheaded the biggest multisport community driven relief drive for the victims of Typhoon Sendong.
–         Utilized all partner bike shops as various pick up points.
–         Collected 5 trucks worth of donations
Shoe Drive for Tuloy Foundation, Inc.
–         Spearheaded the first ever online shoe drive in the multisport community.
–         Was able to collect 41 pairs of shoes in just 3 days
Shoe Drive Part 2 for Sen. Pia Cayetano's Gabriel's Symphony Foundation
–         Partnered with Sen. Pia Cayetano's Annual Charity Drive.
–         Was able to collect 21 pairs of shoes.
About the Administrator.
SBR.ph is created, managed, and maintained by Carlos de Guzman. A 4x Ironman finisher and a multisport junkie. He basically created SBR.ph to force himself to get back into shape. =)
Click here to contact the admin.
Comments
comments