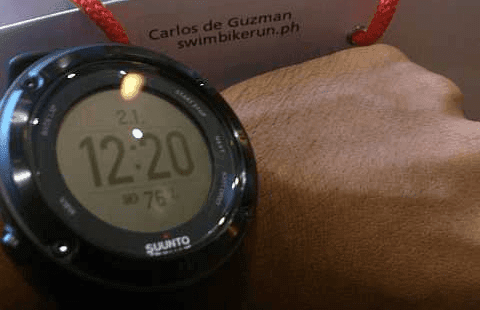 Suunto Philippines recently launched what is probably, the next biggest gadget game changer to hit the multisport scene today. Dubbed as the Ambit 2 and Ambit 2s, the new Suunto Ambit 2 comes in 12 different colors and heart rate options across 3 different models. By far, it's the most sophisticated GPS watch ever made for outdoor athletes and the new Suunto Ambit 2S is just perfect for triathletes.
L-R Brand Ambassador Coach Andy Leuterio, Suunto Philippines Brand Manager Mascy Cabuhat-Pineda, Suunto Brand Ambassadors Keshia Fule and Miguel Lopez
1st Impressions :
We got to test the SUUNTO Ambit 2, which is designed for explorers and multisport athletes and honestly? We just can't help but wipe the smirk out of our face. We got a few inquiries about it already from outdoor enthusiasts / off road fanatics about how it will fair when you get down and dirty with it. We've been using it a lot during our runs and training rides and it works perfectly fine. The interface takes a little getting used to and we got a bit of a problem pairing the cadence but a bit of adjustment with our ANT+ bike sensor, and it just worked perfectly. (Blame us, not the watch =) – CDG)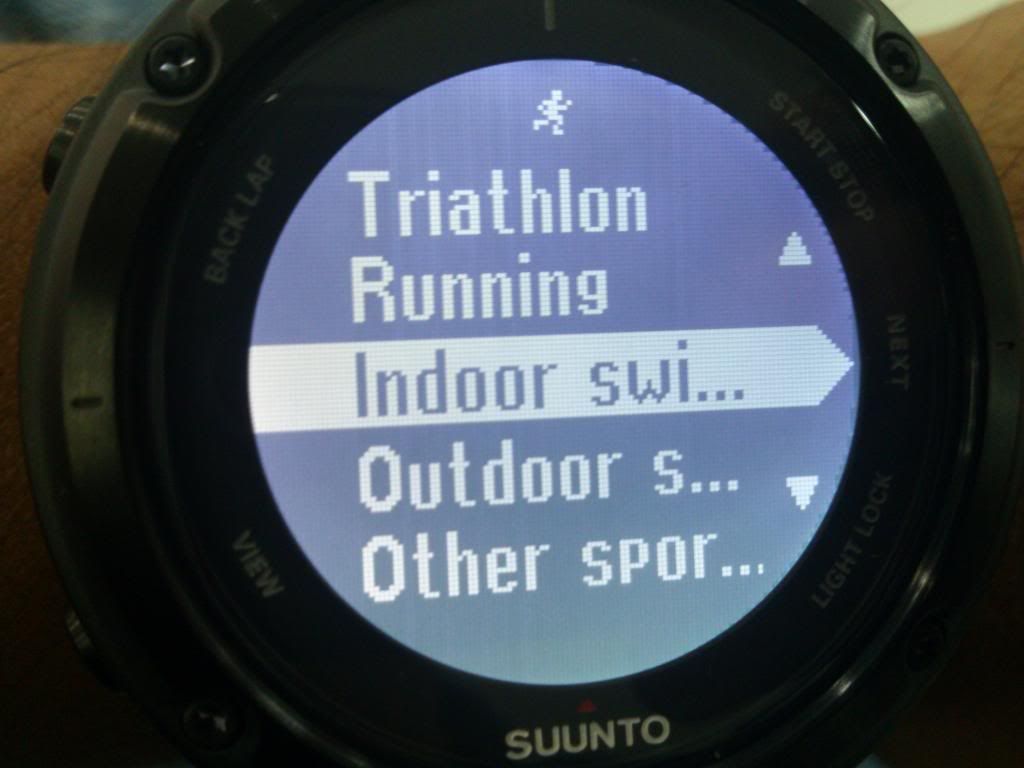 In the sport menu, there are loads of pre-selected sports that pretty much covers everything a multisport athlete does. Training run, indoor / outdoor swim, cycling, or a full blown triathon, you name it, it's there. The Ambit 2 also has trekking and skiing options should you decide to hit the outdoors or snow. We have a habit of not reading the manual whenever we test a product because we want to find out just how user friendly a gadget is. The interface of the Ambit 2 is as simple as it gets.  Press start/choose your sport/press next/then start/then you're good to go! Should you screw up, just press back and do it again. Like what we said, it takes a little getting used to but nothing complicated or out of this world.
For the other sport of course, we chose underwater hockey!
Despite the various nicks and bumps that it took during the game, it survived without a scratch.
The GPS signal can be locked in really quick, within 30 secs or less, depending on where you are. The Ambit 2 is a bit on the heavier side compared to the Ambit 2s, and the reason for this? It's designed for ultra marathoners/off roaders/ mountaineers/ XTERRA athletes. Think of it as, the BIG BROTHER of the pack. The best part? It packs a 50 hour battery life with GPS! Now that's power. It has features that cannot be found in its little Ambit 2s brother like the barometric altimeter of the original Ambit. The Ambit 2s has a barometer, however, the new sport model uses a GPS-based altitude system.
If you're a triathlete and a weight weenie,  the lighter edition, the SUUNTO Ambit 2s, the "sport" edition of the Suunto Ambit 2, is the model for you. We honestly don't know if the S stands for sport but we can honestly say that this will compete very favorably with the other leading GPS sport watches in the market today. It also has the ability to receive power and cadence data via ANT+. The Suunto Ambit 2S also contains swim features and has a very thin and light profile making it ideal for triathlon, cycling, running or swimming.
The Dirty :
It is one of the most nicest looking GPS sports watch we have ever seen. We actually feel like Superman while wearing it. As classy as it looks when you use it as a regular watch, only you and the other Suunto users know the power that you have on your wrist when you unleash it in multisport mode.
Quick Facts :
Ambit2 S – The GPS watch for athletes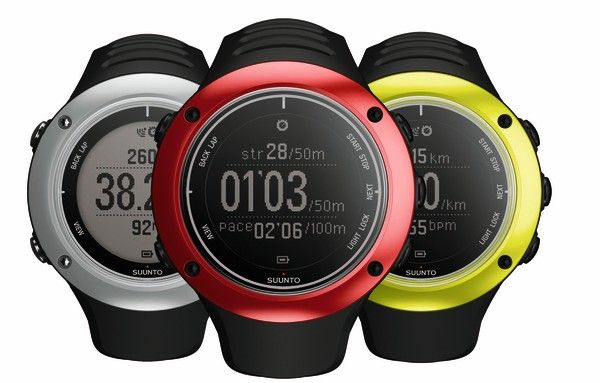 What's your flava? The Suunto Ambit2s comes in 3 different colors. We love the lime green!
The new Ambit 2s is a light and sleek GPS watch for multisport athletes that packs all the features needed for cycling, running, swimming and multisport training. The GPS provides accurate pace, route navigation and tracking, while the heart rate monitor lets you train within your ideal zone.
Cycling: The new Suunto Ambit2 S will support power meters (ANT+) and offers various power measurement values and numerous options for in-depth analysis.
Swimming: The Ambit2 S also offers comprehensive swimming functionality, including pace and distance, automatic intervals, stroke rate and swimming time related to different pool lengths. The Ambit2 S will also learn to recognize your swimming style, which makes performance analysis easier.
Running: Runners benefit from highly accurate pace and distance thanks to FusedSpeed™, the Ambit's accelerometer integrated GPS, as well as interval timer and autolaps for training.
Multisport Training: Users can switch between sports, making the Suunto Ambit2 S ideal for recording your multisport training or race.
Ambit2 – The GPS for explorers and athletes
The rugged Suunto Ambit 2
Suunto also launches the Ambit2 which builds on the success of the award-winning Suunto Ambit. It includes Suunto's hallmark outdoor functions such as route navigation, barometric information, altimeter with FusedAltiTM, 3D compass and other outdoor specific features. In addition the Ambit2 has all the training features of the Ambit2 S.
Packed in a glass fiber reinforced casing with a battery life of up to 50 hours in GPS mode, the Ambit2 is the ultimate watch for serious adventurers, explorers and multisport athletes. The Sapphire edition of the Ambit2, features a brushed steel bezel and sapphire crystal glass, adding some serious style to the Ambit2's extreme functionality.
Comments Suunto ambassador and climber Ueli Steck: "In the mountains you need a watch you can rely on. I've been using Suunto products for many years and the Ambit2 is the ideal product out there for anyone serious about their mountain sports."
App Zone and Movescount.com are also upgraded
Suunto is also upgrading the Suunto App Zone, the community forum where users can find and create free Apps for the Ambit GPS watches. Since it launched in November 2012, the App Zone has proved popular with users, who have created over 5,000 Apps so far. The upgrade gives Ambit owners the chance to create and share more advanced Apps. Suunto's online sports community Movescount.com which hosts the App Zone, will also be updated to provide new tools for in-depth analysis, enhanced navigation and improved opportunities for sharing.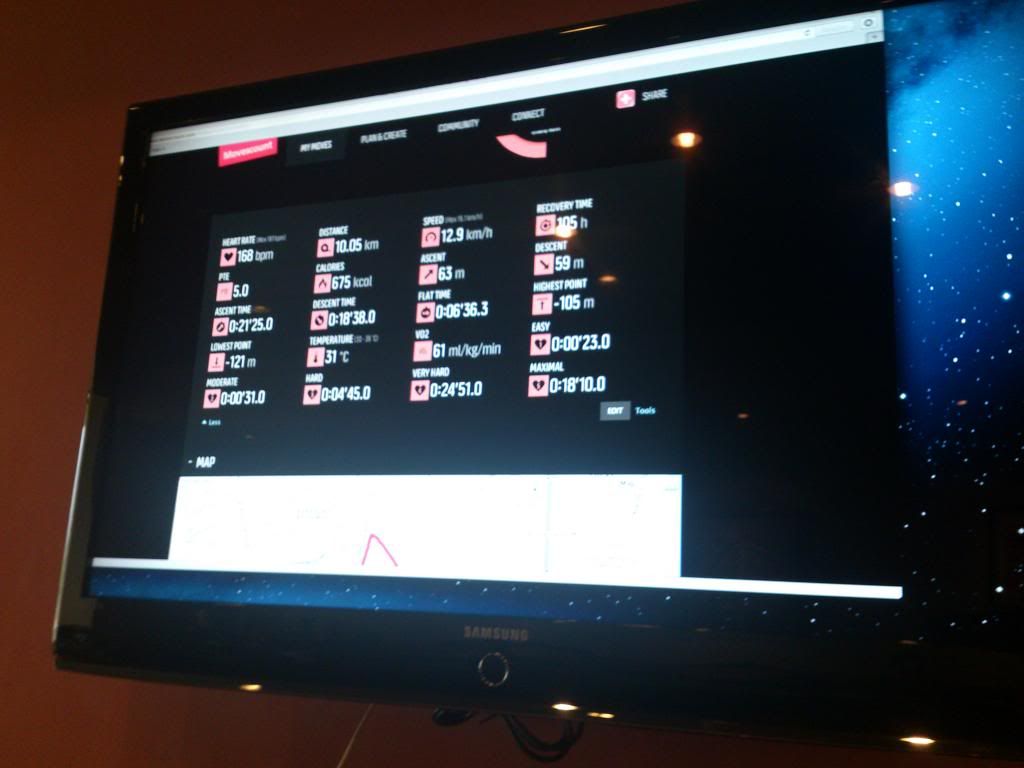 Who needs training peaks when you got movescount?
The Suunto Ambit2 and Ambit2 S are exclusively distributed by Time Depot. Prices start at PHP25,000 for the Ambit2s, while the Ambit 2 is Php 35,000. If you want to go all out, the Suunto Ambit 2 Sapphire armed with an indestructible sapphire crystal glass, is available at Php 40,000.
SBR.ph Female Age Grouper of the Year Keshia Fule and Coach Miguel Lopez with the Ambit 2's
Comments
comments