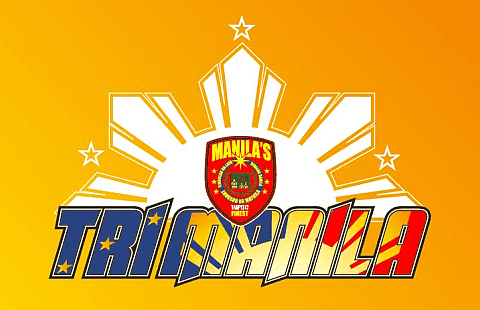 Good news SBR.ph nation! Registration to Tri Manila 2014 will once again re-open on January 1, 2014! Just in time for the new year! 
In-store

registration will open on January 13, 2014.

SWIMBIKERUN.ph is a proud organizing partner of Tri Manila 2014.

Also, we regret to inform everyone that the event has once again been re-scheduled.

As per the Manila Police District (MPD) and the City of Manila, the race will now be on March 1, 2014.

The reason for the change is that, majority of the Police force, which most will serve as our volunteers, is still concentrated on the Yolanda efforts. An additional month extension will give them the time to recharge and get ready for Manila's first ever triathlon.

Also, there will be an event that will occupy some parts of Roxas boulevard.

To get the full Tri Manila experience, and for the safety of the participants, we require nothing less than the full closure of both lanes (northbound and southbound).  We want the participants to experience biking in a 100% closed Roxas boulevard. Absolutely free from traffic and any other obstruction. Just as we promised.

We're still waiting for the official press release coming from MPD and the city of Manila but we asked to be given the go signal to post it ahead so everyone can reschedule and re-plan their 2014 season.

On our part, we're locked and loaded with this event and CANNOT wait to give you guys one heck of a race. Again, we absolutely cannot wait to make all the participants experience what its like to race in the heart of the our country's capital.

Photo Credit : flickr.com/people/victorvillanueva/
We would like to apologize to those who have been inconvenienced by the re-schedule.
To those who would like to refund, kindly take note of the following :
Refunds to the race are open up to January 15, 2014.
To avail of the refund, simply send us an email at [email protected] with the subject title : TRI MANILA 2014 REFUND
Inside the email, kindly state your name and bank account where we can deposit your refund.
After January 15, 2014, refunds will no longer be entertained and all entries who didn't opt for the refund will automatically be carried over to the updated start list.
New start list will be released on February 1, 2014.
Thanks SBR.ph nation!
---
To register for Tri Manila 2014 and view the general info, click the link below!
GENERAL INFO/COURSE MAPS/REGISTRATION
Comments
comments