This 2014, Speedo introduces their Spring/Summer collection which comprises of a comprehensive range of swimwear providing complete propositions for all types of swimmer — from those who swim for fitness, health, for fun or to compete.
This season also sees a continued major focus on goggle technology, including the IQ Fit technology, developed using 3D head scanning data.


The overall creative direction for the season is themed around 'Evolution,' reinforcing the development of the iconic design of Speedo, and reflecting the brand's mission to go beyond expectation and perceived limitations.
At the heart of this is the Speedo Fit proposition with a focus on helping fitness swimmers to improve technique.
Speedo Fit products are designed in line with a color and graphical inspiration of 'Code' with themes of interactive technology, deconstructed graphics and man-made technology to create the understated look preferred by many who swim for fitness, while still offering a sense of modernity and function.
For competitive swimmers, the Speedo Fastskin Racing System provides the most comprehensive collection of caps, goggles and suits to ensure all swimmers can build their ideal combination to suit their own preferences and performance needs, while a full complement of training swimwear offers a variety of attractive designs and prints.
The aesthetics of the competitive range are inspired by the theme of 'Pulse,' helping to reflect the rush of adrenaline and highly charged movement with use of unexpected color and graphics, combining understated bases and vivid neons.
Speedo's Play and Fun range inspires beach lovers to 'Get The Summer Feeling.' With the collection's mix of bright aztec, abstract, and floral prints which comes in one-piece suits, to bandeau tops, tankinis, and swim dresses, each summer trip on the beach is sure to be a memorable one. Combining fashion without sacrificing functionality, each piece is a perfect addition to any summer wardrobe.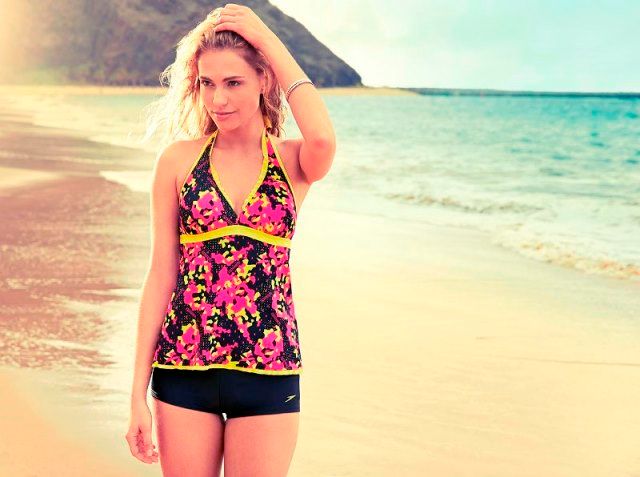 The Speedo Health and Wellbeing collection features a selection of new products and designs in the widely popular Speedo Sculpture range, featuring intelligent technologies and prints which visually shape and sculpt the body for a flattering look.
Its design influence is 'Illusion', which uses elements of synthetic nature, botanical symmetry and manipulative beauty for on-trend looks which help women to look and feel great, both in and out of the water.
The theme of 'Freestyle' was used in the development of Speedo's children's swimwear, including the popular Learn To Swim Range, with graphics and colors aiming to create a view of the world through child's eyes, and generating a sense of 'dress-up' and make believe.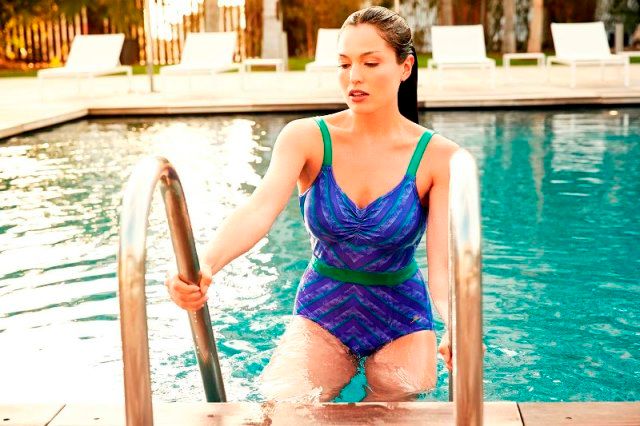 Distorted scales, oversized trims, and graphics influenced by sketched illustrations and doodles help to create the overall theme of escape and adventure, reflecting the pure enjoyment of swimming.
Finally, the iconic Speedo Watershorts collection, draws on elements of 'Code', 'Pulse', 'Illusion' and 'Freestyle' to provide an on-trend 'mix and match' collection. The range offers everything from simple colour blocks to layered graphics and contrasting colors, offering a choice for everybody striving to look good while having fun in or around the water
The Speedo Spring/Summer collection is made up of a total of 44 colors, developed in close consultation with Speedo markets worldwide and in line with current global trends.
---
FASHION SHOW LAUNCH
Speedo Philippines held its annual fashion show to launch its 2014 Spring/Summer Collection at Glorietta 4. Fashion icon Tessa-Prieto Valdes plus Speedo Ambassadors headlined the show.
Here are some of the pics of the event!
See more by visiting our facebook page at : www.facebook.com/SWIMBIKERUNph
CLICK HERE to go straight to the photo album.

Comments
comments