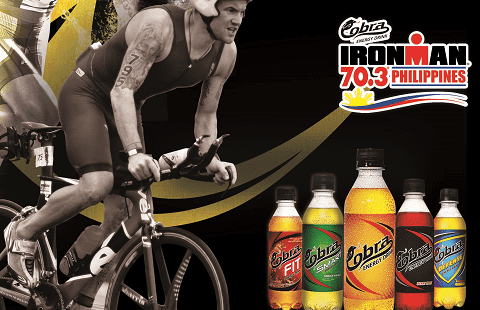 Now on its 6th year, the Cobra Ironman 70.3 Philippines continues to raise the bar when it comes to quality race organizing, and now, performance nutrition. The 3x SBR.ph Race of the Year winner, has been fueling the event for 6 years since 2009 when Ironman 70.3 was first brought here in the Philippines.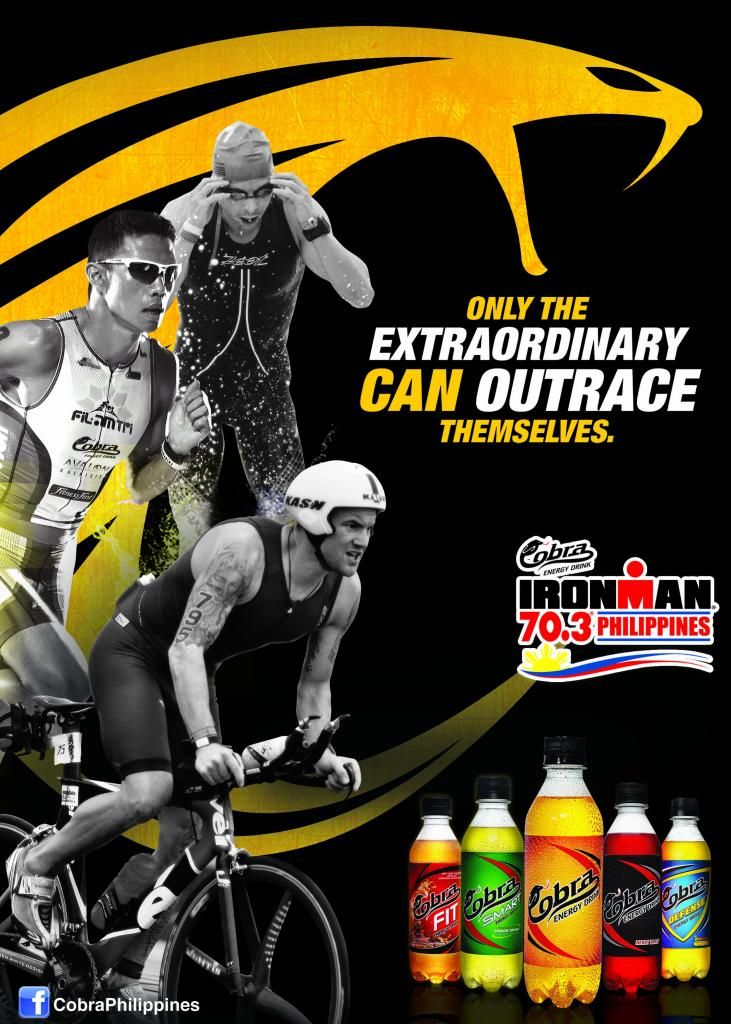 Considered by most as their "A" race for the year, athletes from all levels train months to prepare and give it their best on race day. Training wise, it doesn't matter if you're a newbie or a top age-grouper, you will train 9-12 hours in a week swimming, biking, and running. Practice makes perfect, and in triathlon, repetition and muscle memory is key. There's no secret and there's no magic pill that you can take to get fast. But there's one drink that you can take to make sure you get to the finish line with a new P.R. (personal record) time.
Proper race nutrition is the real fourth discipline of triathlon. Without it, not even the longest training session can assure of a fast finish time. When you're halfway on the run, it's all about digging deep and tapping on your energy reserves. There are power-packed nutrients to ensure that you won't hit the wall.
Nutrition such as B-Vitamins (Vitamins B1, B3, B6, and B12), which improves athletic performance by optimizing the body's capacity to utilize oxygen. Taurine, which has been suggested to improve mental and athletic performance. Caffeine, which improves athletic alertness and reduces fatigue in proper doses, and L-Carnitine, which converts fats into energy, can all be found in the Cobra Energy Drink.
This year, its time to "Be Extraordinary". Push your boundaries and be extraordinary amidst the task ahead. You have done the work. It's time to become and inspiration to thriving athletes and everyday Filipino's.
About Cobra
Cobra is the Philippines' number one and best-selling energy drink, powering Filipinos to be extraordinary. It contains world-class quality ingredients like B Group-Vitamins sourced from Qualiblends, the world's leading supplier of pharma-grade vitamins, as well as ginseng, taurine, inositol and other ingredients to help Filipinos achieve more in a single day, everyday. It has several variants to serve different energy needs, namely: Cobra Original for instant energy, Cobra Fit with ActivBurn technology plus L-Carnitinefor Power Fitness, Cobra Smart with ginkgo bilobafor Power Thinking, Cobra Defense with Vitamins A to E and Zinc for Power Immunity and Cobra Berry for that Power Rush.(For more information on Cobra visit www.facebook.com/cobraphilippines.)
---
This is a sponsored post.
Comments
comments