Everything's locked and loaded for the National Age Group Triathlon (NAGT), Subic Leg! This is the first big triathlon event of the year and will serve as the 2015 season kick starter for most of the pinoy triathletes (including me! – CDG). Check out the details below and good luck to everyone!
Here is the schedule of activities for NAGT Subic scheduled on January 25,2015.
January 24 – Activity Center, Harbor Point Mall
• 10:00 –- 18:00: Claiming of Race Kits
• 18:00 –- 18:30: Race Briefing
January 25- Sands of Triboa (formerly Dungaree Beach)
• 5:00 AM : Check in, Body Marking, Opening of Transition
• 5:50 : Close of Transition
• 6:10-6:15 : Wave 1- All Male Mini-Sprint
• 6:15-6:20 : Wave 2- All Female Mini-Sprint
• 6:25-6:30 : Wave 3- Male Sprint
• 6:35-6:40 : Wave 4- Female Sprint
• 6:45-7:00 : Wave 5- Women Standard Distance
• 7:00-7:15 : Wave 6- Men Standard Distance
• 9:00 : Refreshments
• 10:00 : Awarding
The wave schedule is subject to change depending on when sunrise happens.
Here are some reminders to make your NAGT experience convenient :
1. The Race Kit Pick Up will be on Jan 24 at Harbor Point Activity Area from 10:00am – 6:00pm only
2. Please provide any valid ID in claiming your race kit. We will not allow team mates or relatives to pick up your kits unless with proper authorization.
3. Remember your BIB NO.(check startlist) for easier transaction.
4. NO CLAIMING of RACE KIT on RACE DAY
5. Your Race Kit must have the following items:
a. BIb No.
b. Bike Sticker
c Helmet Sticker
d. Swim Cap
e. Brunch Stub (for after race)
f. Timing Chip
g. Event Shirt
6. Everyone is encouraged to attend the Race Briefing on Jan 24 at Harbor Point Activity Area that will start at 6:00pm. This is for you to be updated with the race course and the schedule
7. Check the IMPORTANT ANNOUNCEMENT and RACE COURSE that are posted on this page.
Course Description and Course Maps
Here's the race course description:
1. The Swim will be done at Sands of Triboa (formerly Dungaree Beach) at the far end of the Subic Airport.
2. Transition will be inside Sands of Triboa.
3. The bike course will be along Argonaut and Corregidor Roads.
4. The run course will be at San Bernardino Street connecting Sands of Triboa to All Hands Beach (STAY RIGHT!)
STANDARD DISTANCE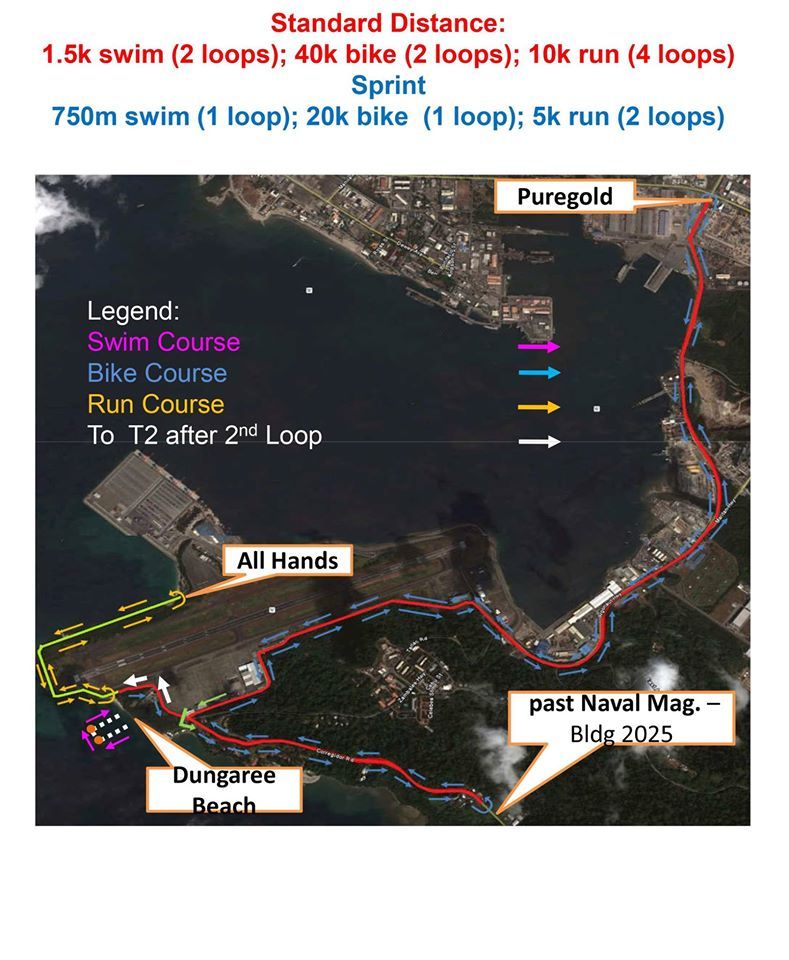 MINI SPRINT
TRANSITION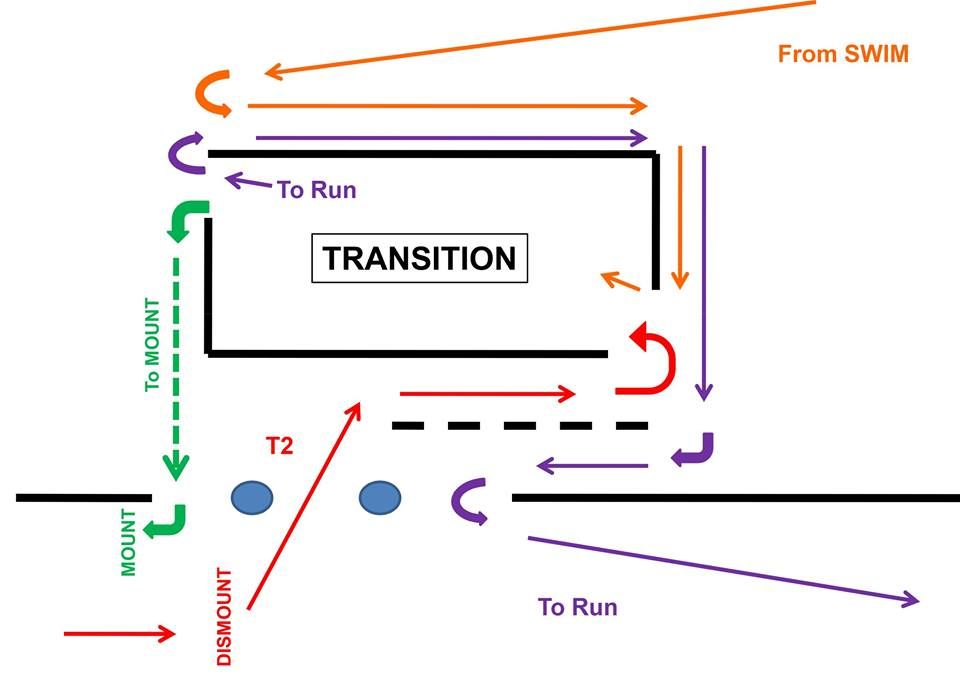 SPECTATOR AREA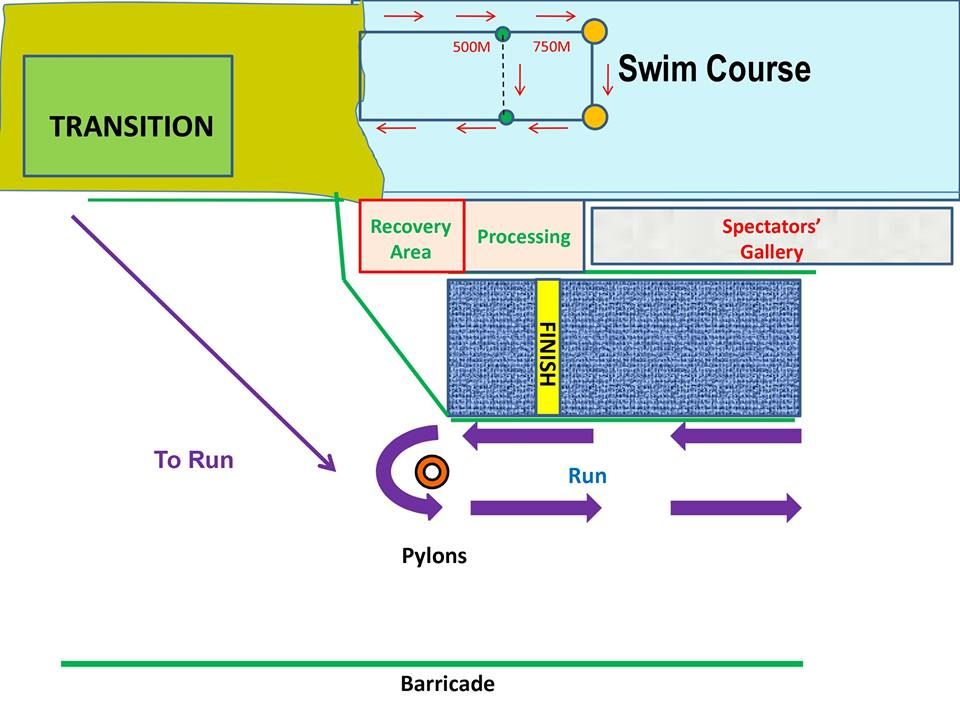 START LIST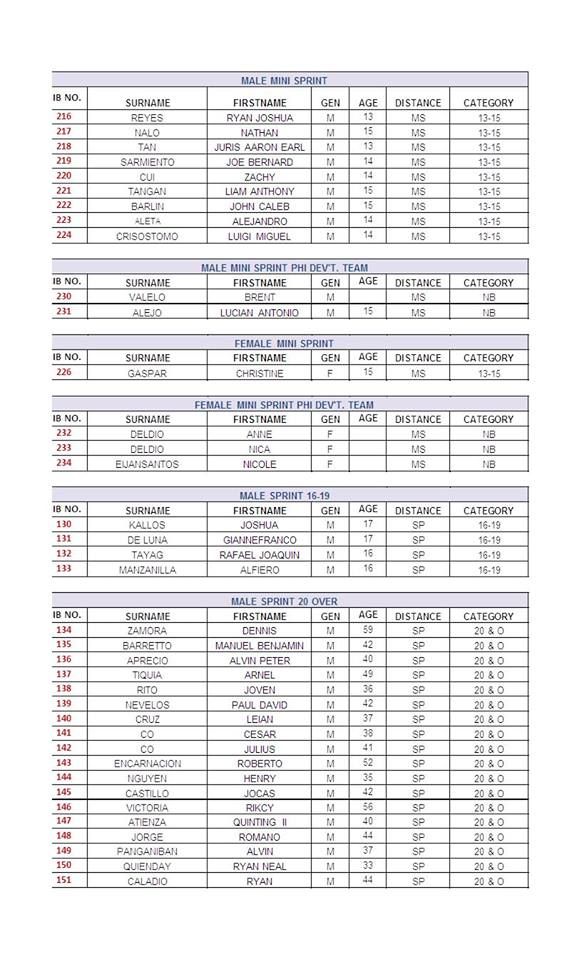 –

–
–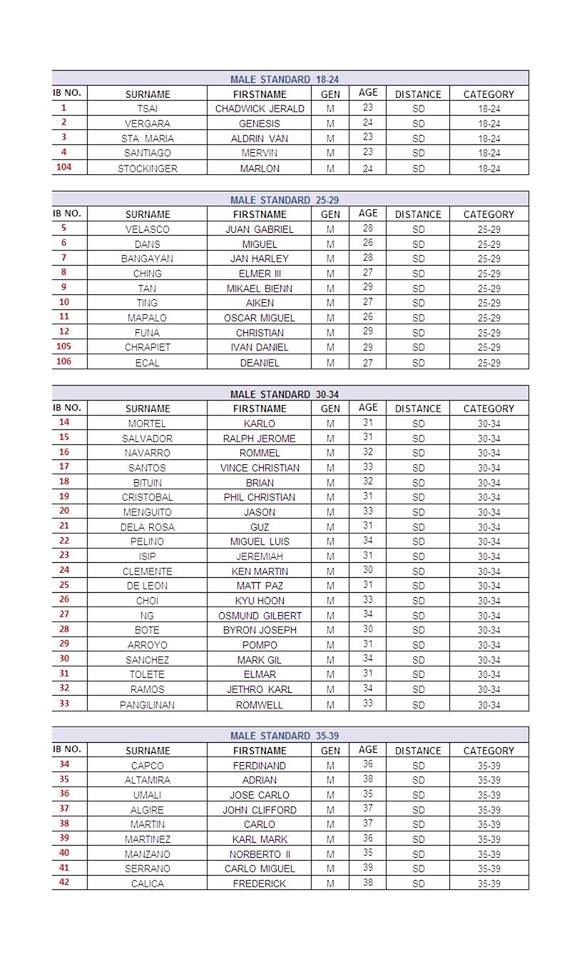 Comments
comments