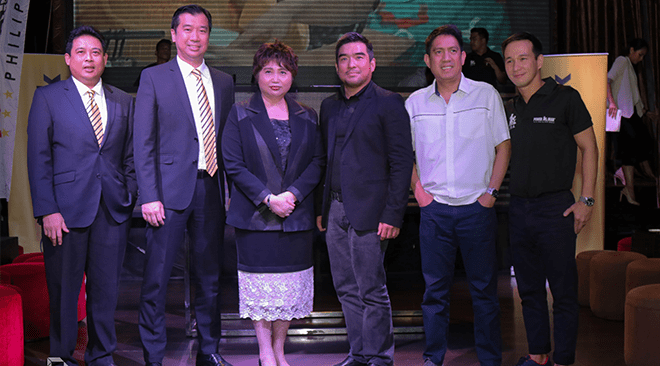 Maybank, South East Asia's fourth largest bank, and Powerman Philippines, the Philippine affiliate of the International Powerman Association (IPA), have partnered together to bring the biggest and only international duathlon to the Philippines in December this year.
---
Aptly named the Maybank Powerman Philippines World Series, this much-anticipated duathlon race series event will be held from 3-4 December 2016 at the Clark Freeport Zone in Pampanga. Ten professional duathletes from across the globe, including two-time Powerman World Champion and Powerman Philippines Ambassador Gael Le Bellec, three-time Powerman World Champion Emma Pooley, and defending Powerman World Champion Seppe Odeyn, have confirmed to fly in to race at this event.
Aside from having a Powerman Short (5km run–30km bike–5km run) which is a variation of the standard duathlon, the Maybank Powerman Philippines World Series will also feature the Powerman Classic (10km run–60km bike–10 km run), the Powerkids (for kids ages 6-12) and the Powerteens (for teens aged 13-19).
Powerman is a premier race series across the world and has been present for 27 years in 30 different countries. For the first time too, the Maybank Powerman Philippines World Series will be a qualifying race for the Powerman Duathlon World Championships which will be held in Zofingen, Switzerland in 2017.
"Maybank welcomes this partnership with Powerman Philippines," said Miss Pollie Sim, CEO International of Maybank Group. "This is a milestone for Maybank as it is the first time that the Group is in support of an endurance sports event. Through this partnership with Powerman, we are hoping to connect and strengthen Maybank Philippines' relationship with the community through sportsmanship. We are hopeful that with such involvement, we are not only nurturing talents from the region, but also building collaboration with our ASEAN and global community at large."
Ms. Sim added, "We are also excited by the fact that this big duathlon event, the Maybank Powerman Philippines World Series, will be held in Clark where Maybank has one of its largest branches serving the community here."
"The partnership with Maybank for both Powerman events this year solidifies Powerman's position as the Philippines' most prestigious and coveted Duathlon race," says Michael Owen Gan, President of Powerman Philippines.
Being one of the strongest banks in Southeast Asia and the world, Maybank will definitely help bolster the growth of Powerman Duathlon in the Philippines and ultimately in the region, where more Powerman races have been lined-up for the 2017 Asian series.
Maybank's partnership with Powerman Philippines covers two duathlon race events for this year. The first race was the Anytime Fitness Powerman Philippines Asian Invitational presented by Maybank, and was held on 20 November 2016 at the SM Mall of Asia by the Bay. Professional duathletes Jason Loh and Su Teoh from Malaysia and Airi Sawada from Japan flew in to be part of the race's Elite Category.
Part of the proceeds of the Powerman race event will go towards buying bicycles and other gear for the Batang Tri Grassroots program that supports young individuals who do not have the financial means to enter the world of multi-sports.
Maybank is among Asia's leading banking groups and South East Asia's fourth largest bank in terms of assets. The Maybank Group has an international network of 2,400 offices in 20 countries, including all ASEAN countries, as well as 80 branches in the Philippines. Its network today spans Malaysia, Singapore, Indonesia, the Philippines, Brunei Darussalam, Vietnam, Cambodia, Thailand, Hong Kong SAR & People's Republic of China, Bahrain, Uzbekistan, Myanmar, Laos, Pakistan, India, Saudi Arabia, Mauritius, Great Britain and the United States of America. The Group offers an extensive range of products and services, which includes consumer and corporate banking, investment banking, Islamic banking, stock broking, insurance and takaful and asset management. It has over 44,000 employees worldwide.
To know more about Maybank, visit www.maybank.com.ph or check out the Maybank PH Facebook page.
Visit www.powerman.ph or Powerman Philippines on Facebook for more information and updates.
Comments
comments