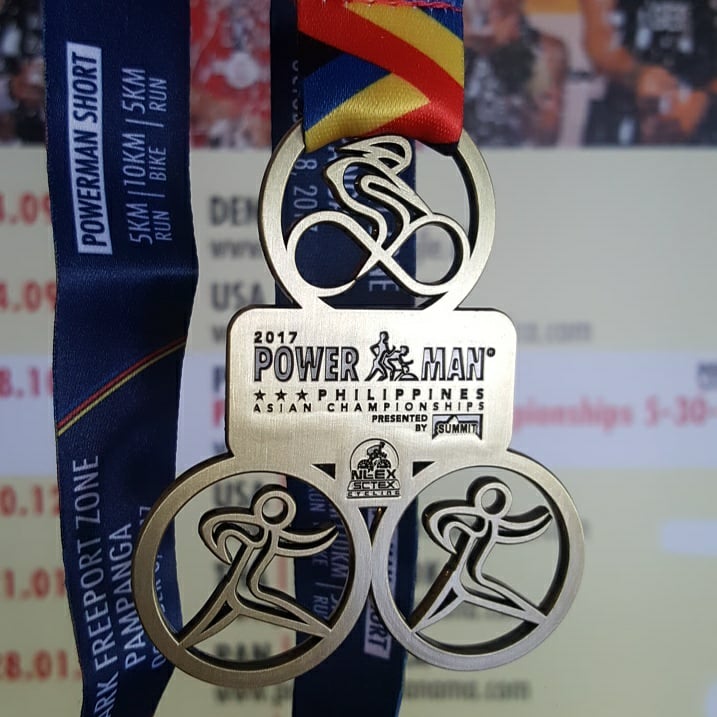 Electric. That was the opening statement that best described the country's biggest duathlon event this year. With more than a thousand participants, The 2017 Powerman Philippines Asian Championships presented by Summit Natural Drinking Water had a successful run at the Clark Freeport Zone this weekend in Pampanga.
---
Claiming the top spot at this year's race was Australia-based Dutch athlete Thomas Bruins who had an early slip at the beginning of the race. Despite dropping his rehydration bottle during the first run-to-bike transition, he still had a momentous win with a time of 2 hours, 57 minutes and 28 seconds. Born in Netherlands, Bruins' parents migrated to Australia when he was seven.
Heralding the second spot was Australian Matt Smith. He clocked in at three hours, seven minutes and 46 seconds – about ten minutes behind Bruins. Finishing at third was Emmanuel Commendador who came out as the best Filipino finisher with a time of three hours, nine minutes and twenty seconds. John Leerams Chicano, who pocketed a silver medal in the recent Southeast Asian Games in Kuala Lumpur, Malaysia, and Raymund Torio ended up fourth and fifth in 3:10:46 and 3:13:27, respectively.
For the female Classic Elite category, Miscelle Gilbuena from the National Team took the sweet top spot with a total time of three hours thirty nine minutes and thirty four seconds. On second spot was Australian Alexandra Mc Dougall who was ranked at number six overall Powerwoman with a time of three hours, forty minutes and forty four seconds. Claiming third was another Filipina from Team Sante Barley – Rowena Valdez, who clocked in at four hours eleven minutes and twenty one seconds.
With more than a thousand participants, this event also drew in local celebrities such as Kim Chiu, Jake Cuenca and Gerald Anderson in the individual races. In the relay races, Aubrey Miles, Troy Montero, and coach Al Gonzales were in the Classic distance (relay), as with singer Sitti Navarro and husband Joey Ramirez in the Short distance (relay).
Organized by F&F International Events Group this event was brought to you by Summit Natural Drinking Water with other partners such as the Clark Freeport Zone, NLEX-SCTEX, Cobra Energy Drink, Unilab Active Health, Garmin, Skechers Performance, Seafood Island Restaurant, Hammer Nutrition, 2XU, Dan's Endurance, Cycles & Brew by Hubble, Starbucks Coffee, Pace Prehab and Recovery, WattUp Cycling, Hotel Stotsenberg, Lohas Hotel, Fontana Leisure Park, and with SWIMBIKERUN.ph as an official media partner.
For more race results, head on over to http://powerman.ph/pmph2017raceresults/
Comments
comments