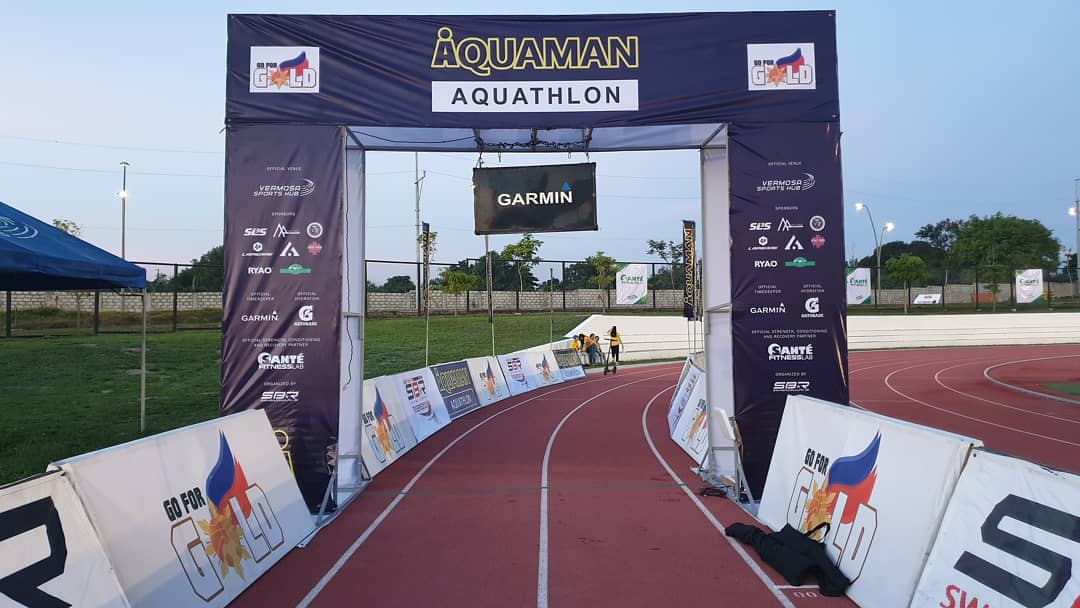 YOU ARE AN AQUAMAN! Congratulations to the winners and finishers of the Aquaman Aquathlon 2019!
---
Close to 600 Aquaman Aquathletes were put to the test as they endured scorching hot race day temperatures and conquered the Aquaman Aquathlon's signature mass start swim and sizzling hot run! We're proud to say that we finally had a 100% finish rate! Everyone who started was able to finish!
We would like to sincerely thank everyone who joined and our sponsors for always supporting our races! This is our BIGGEST Aquaman event!
The race also featured the much awaited debut of the Aquaman Aquakids where kids 7 to 10 years old did a 100m Swim / 600m Run while the 11 to 14 years old's finished a 300m Swim / 2k Run. Guess what? They also did a mass start!
Upload your pictures using the hashtag #AquamanAquathlon2019 or tag us (/swimbikerunph and /aquamanaquathlon) and get a chance to have your photo featured on our page!
PHOTOS AND VIDEOS

OFFICIAL FROM SBR.ph
Coming soon. Please follow us on FB and IG (/swimbikerunph) and subscribe to our youtube channel!
OTHER PHOTOGRAPHERS
Photographers send us your album links and we will post them here!
RACE RESULTS
Questions about the results? Email us at [email protected]!
Note : the previous version had an additional 3:30 minutes added on the swim splits, this is because of the delay of the release of the waves as compared to our scheduled release times. Times have been corrected to show a more accurate swim split. The athlete's standings remain.
---
Note : For the aquaparents questioning the 9:00 a.m. gun start and the early registration of the aquakids, we'd like to assure everyone that we take into consideration the welfare of ALL our participants. We treat everyone's safety as the same – which is 100% and nothing less. The decision was based simply on whether we risk launching the FULL DISTANCE wave on a later time, which will expose them more to the searing heat, or make the kids wake up earlier and enjoy watching the race.
Comments
comments