AQUAMAN – DUAMAN – TRIMAN – IRONMAN
Complete The Process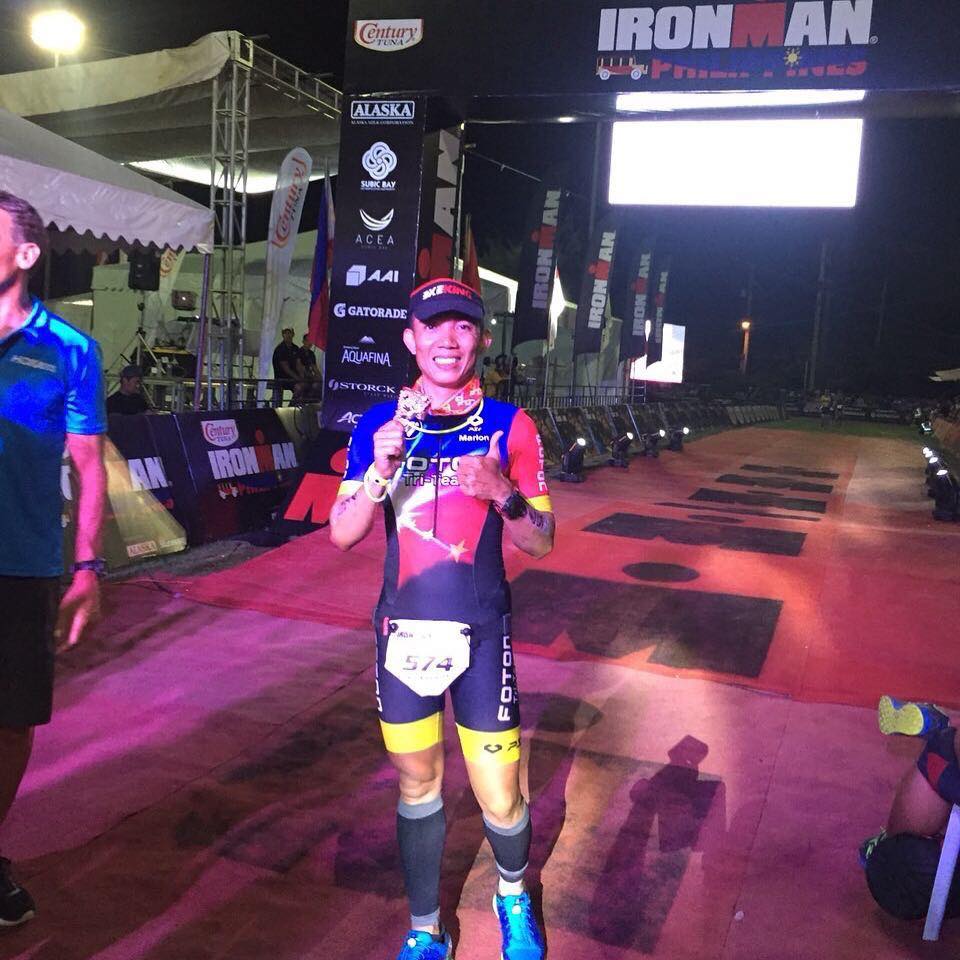 "YOU ARE AN IRONMAN"! How sweet is that to hear? For most newbie triathletes, finishing an IRONMAN is the ultimate goal.
---
We won't lie, the names our the three events (AQUAMAN, DUAMAN and TRIMAN) are all inspired by the IRONMAN. When we started the series, we wanted to create the perfect starter event for every aspiring Filipino multisport athlete. A place where they could learn the ropes, make mistakes, and of course, have fun in the process.
After the final event of our inaugural race last 2013, we can still distinctly remember ourselves saying… "Someday.. we will have a series finisher who will also finish an IRONMAN. And once that happens, that will be our validation".
We actually have no way of knowing who among our SBR.ph Tri Series debutants finished an IRONMAN already. So we're very proud to feature the story of Marlon Quidasol, a multisport athlete who started his journey at the SBR.ph Tri Series 2015… he is also now an IRONMAN finisher.
SBR.ph : Hi Marlon! Thanks for sharing your story! Can you give us a short backgrounder about yourself? Were you always athletic?
Marlon : Sepak Takraw (High school) then wala na po.
SBR.ph : Why did you join the SBR.ph Tri Series?
Marlon : When I was not yet a triathlete, I always have a high respect to them. Then when I saw the 1st IRONMAN 70.3 Philippines held in CAMSUR in the news.. 2009 yata yun, nainggit ako. I can say that, that  triggered me na magka-interest sa multisport. Nangarap lang ng nangarap. Considering the difficulty of the 3 sports put into one, I didn't know how to swim during that time kaya pangarap lang ang lahat. Including the expenses "ang mahal!", especially sa bike. So everything was just a dream. Suntok sa buwan, ika nga. So nawala na lang naturally yung pangarap.
Nagkaroon ako ng mountain bike (second hand) mga 2010, sama sama lang sa mga weekend group ride. Natambak yung bike then binenta after.
Here comes my cousin na kasama ko sa MTB saying, "Try natin mag multisport!". Sabi ko, "Hindi ako marunong lumangoy". At dahil sa pangungulit, nag enroll kami (ng swimming lessons) kahit 1 month para mapagbigyan lang. 1 week palang umayaw na ako. Yung 25 meters na 5 feet ang tubig. 15 times ako tumatayo matapos lang yung 25 meters. Hindi na ako nagtuloy. But we still trained.. we joined the Duathlon ni PhilDua.
That time, hindi pa ganun ka OK ang finances namin. Kaya OK lang na mainggit. :) Pag kwentuhan nila, OP ako. Pero bilib na ako sa kanila, they are doing multisport. Hanggang sa na-convince ulit ako to try.
Sige sabi ko, mag swim ulit ako. Pero hindi nila ako pinayagan na magswim lang. They registered me sa SBR.ph Tri Series 2015, saying na, at least you have something to look forward during training.
Ayun, utang ulit… may babayaran na naman. So, kahit papano, nag invest. Bought a 2nd Road Bike worth Php 25K napakamahal na sa akin nun. Saka siyempre, pahirapang paalam kay Mrs. :)
Then I trained non stop.
SBR.ph : Can you tell us something about your SBR.ph Tri Series experience?
Marlon : Here comes race day at Ultra, Pasig April 12, 2015 (Birthday ng mother ko). Overwhelmed ako sa setup. "WOW! totohanan na.", sabi ko. Hindi ko marinig ang ingay ng event, ang naririnig ko lang pintig ng puso ko :). Isip isip pa din if tutuloy ako. Bakit ko iniisip? C'mon, ang lalim nung swimming pool. Hindi ko matatayuan pag tumigil ako sa gitna. Takot pa din. Tapos sobrang pagbubuyo sakin ng mga kasama at andun din ang asawa ko. Nag pray muna at tumuloy ako sa lineup.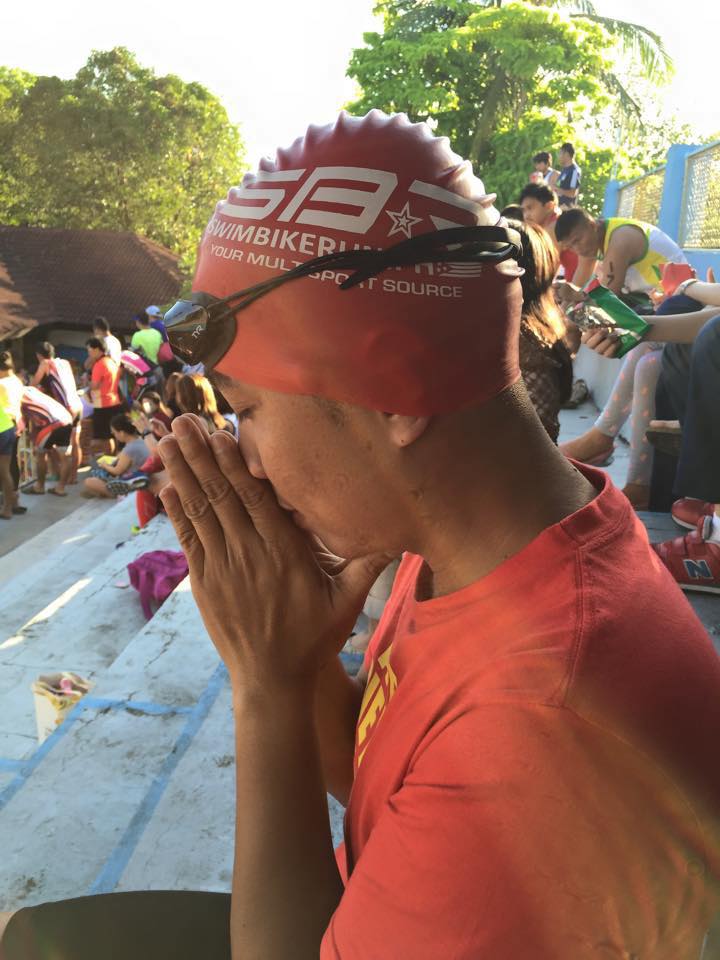 Hindi ko alam ang gagawin ko. Kaya pumwesto lang ako sa likod at iniisip kung anong gagawin ko pag tumigil ako sa gitna. Inisip ko may tali naman, so hawak na lang.
Tumunog na ang bell, lumangoy na yung nasa unahan. Sumunod na ako. Kampay lang ng kampay. Maya maya lang, nasa dulo na ko ng unang lane ng 50 meters. Ayun natapos, bumitin muna sa lubid then pahinga ng 10 seconds. Then inulit ko lang ng inulit.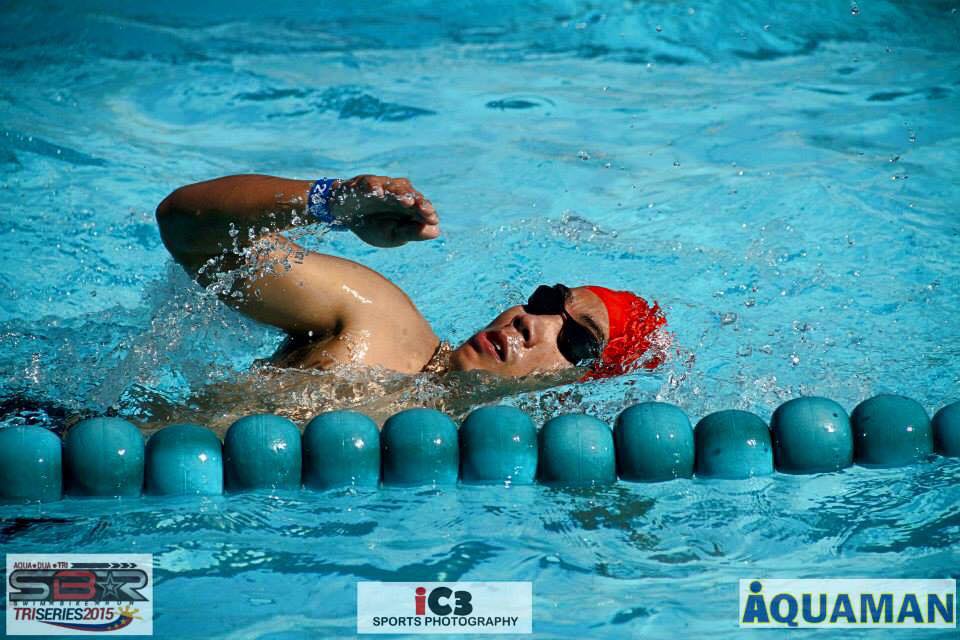 Natapos ko ang swim na pangatlo ako sa huling swimmer. "AYOS!!!!" sabi ko, tatakbo na lang ako. Madali na.
I did it. Pagtapos ng karera of course, ang taas ng pakiramdam ko at ang yabang ko. May medalya at finisher shirt pa ako.
Yang finisher shirt na yan, 3 times ko sinusuot sa isang linggo. Pati sa pasyal, suot ko pa din. Syempre, Aquathlete na ako. Then that's the start. Everything came into its proper places na.
Add ko lang about my experience naman sa Open Water naman.
Takot ako sa dagat. Hindi ako ganun ka confident sa swim ko. First time ko mag training sa Open Water in preparation naman sa Open Water Challenge event din ng SBR.ph sa Pico de Loro.
Kasama ko mga ka team ko, Naka rash guard pa (parang nag outing lang). Nasa 50 meters pa lang ang layo ng nalangoy, bumalik na ako sa pampang. Why, takot na takot ako dahil lumalalim, Pakiramdam ko lagpas 4 storey building na ang lalim at parang may pating na anytime gustong lumuray sa akin (yan talaga nasa isip ko as a newbie). Pero tinalo ko ang takot. Nakalangoy din ako during the training.
Eto na, Open Water Challenge sa Pico De Loro, July 18, 2015, Saturday.
Kabado ako….Ang lakas ng alon sa dagat, Katatapos lang kasi ng Bagyo. During that time, dito ko ulit napatunayan na napaka bisa talaga ng panalangin. I prayed, "Lord sana hindi na matuloy ang event".
Lo and behold, cancelled ang event hehehehehe. Masakit pero SBR.ph made it sure naman na mag-enjoy pa din ang mga participants that day. Free use of facilities ng Pico de Loro.
(Marlon, ikaw pala rason kaya tayo na cancel! :) – CDG)
SBR.ph : When was your first IRONMAN?
Marlon : 2018 IRONMAN Philippines.
SBR.ph : How did you train for the IRONMAN?
Marlon : I did 4x (2016 and 2017) 70.3 muna before jumping into IM. Training for 6 months with a coach na para walang junk miles. Before IM, I did in between races including some SBR.ph events.
Super difficult, I need to wake up at 4 in the morning to do run training. And after office, diretso na sa pool for swimming naman. I need to make time to train.
SBR.ph : What message can you say to all our aspiring SBR.ph Tri Series newbies?
Marlon :  I don't know how to say it but I think there is nothing impossible to those who try. If you failed once, do it twice and do it again and again. Take note, If it's God's will, everything will be in His expense.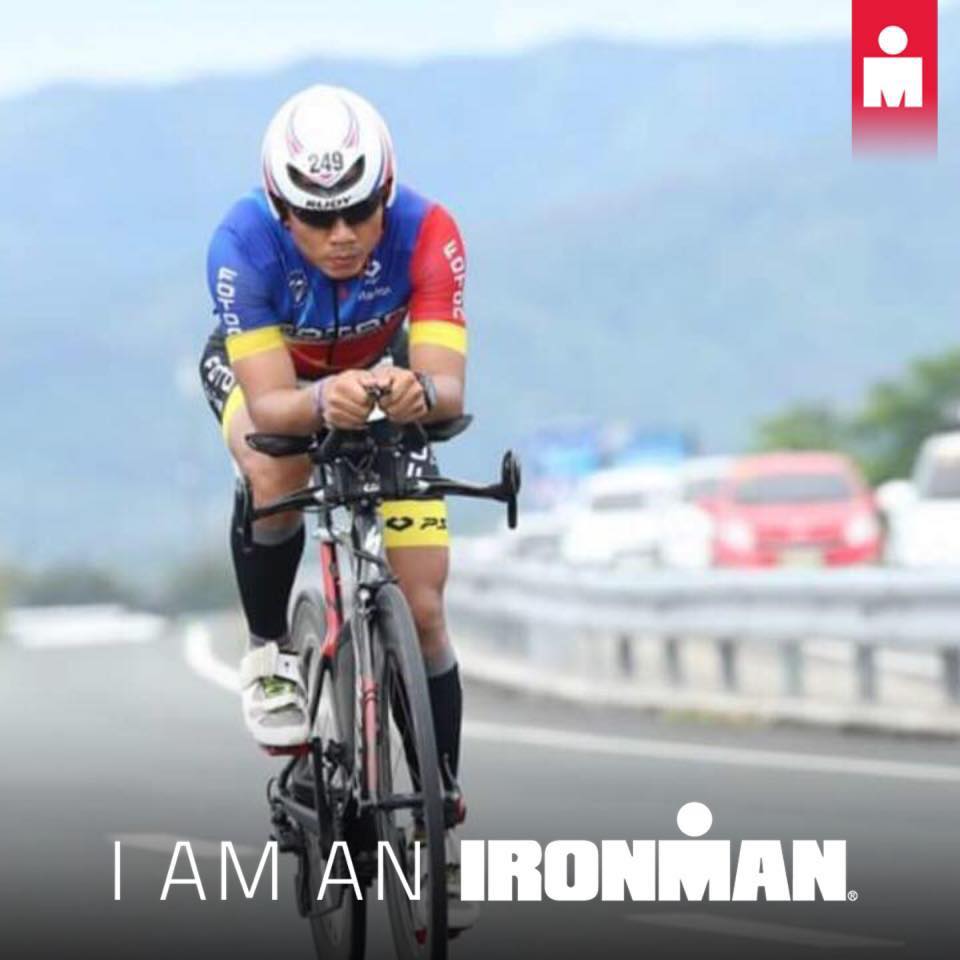 Don't worry about the time and expenses, it will be provided accordingly. Follow your heart, and enjoy life.
Comments
comments