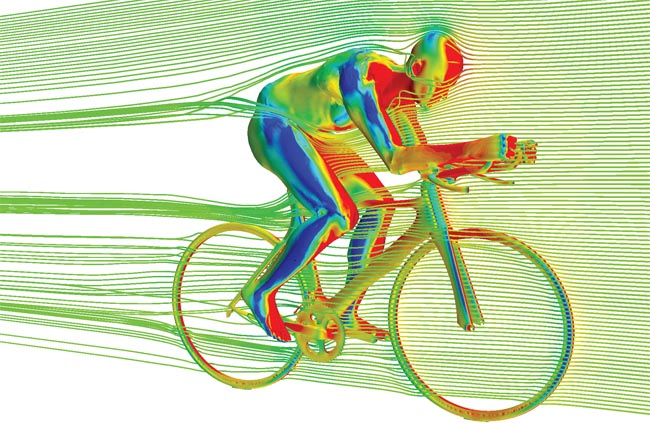 When it comes to cycling performance, we've all heard of the term before "WALA SA PANA YAN, NASA INDIAN!". But which one truly holds more weight?
Can you buy speed? Is there such a thing as free speed?
I will never forget when during one of the biggest local half-iron distance races, a fellow participant riding a very old road bike with clip-on aero bars and training wheels, passed me like I was a turtle riding a bike with potatoes as tires. What made it so memorable? I was in full aero –  head tucked in, rolling on ceramic BB's, riding on racing wheels, a very pointy aero helmet, and the best triathlon frame my bank account could afford at that time. As soon as I saw him pass, I tried catching up (draft legal, of course!) but got dropped right away.
After the race, I saw that participant and asked him what his bike split was so I can compare it to mine. It was at that very moment, that I stopped upgrading my bike.
THE QUEST TO GO FAST
Everyone wants to ride faster. In doing so, they are all eager to take the shortcut by using $$$ as leverage. How many PHP 500k+ bikes average above 3 hours in a 90k bike ride (30kph avg)? To go faster, there is no other way but to put in the work. Check out what Coach Ani de Leon-Brown has to say.
"Let's just put it this way- Picasso can make a visual masterpiece using an ordinary piece of chalk. In the same manner, even if you equip a regular Joe with the best and most expensive canvas and paints money can buy, I am pretty sure the chalk picture will still come out better" – Coach Ani De Leon-Brown
HOW MUCH FASTER CAN A PANA MAKE YOU?
Remember our post about Gustav Iden winning the 2019 IRONMAN 70.3 World Championship on a road bike and clip-on aero bars?
On that day, he was competing against the best of the best of the world using the best of the best gear every sponsor has to offer; and he won.
It can be noted though that there were sections of the course that's more ideal for a road bike.
WALANG PAKIALAMAN
Those who can afford it probably will just say, "Eh gusto namin yon. Walang pakialaman!". Sure, there's no better way to spend your hard-earned money. Like what we always say whenever someone I asking our advice regarding a certain upgrade.. if it makes you ride more, then it's probably worth it.
NASA PANA NGA BA O INDIAN?
Make no mistake about it, a tri bike and a road bike will (always?) be faster than a mountain bike or a fat bike.
If you have the dough, you can make the shops happy and buy the best bike and gear you can afford. But if you just want to ride and get fit, you can get an entry-level bike and keep riding it like you stole it. If you're a beginner, how fast you are will almost always depend on how hard and how often you ride. Pero, nasan nga ba? There's no safe way answer to the age-old riddle without causing a Word War.
But we can take it from the great Eddy Merckx.
"Don't buy upgrades, ride up-grades."
Comments
comments