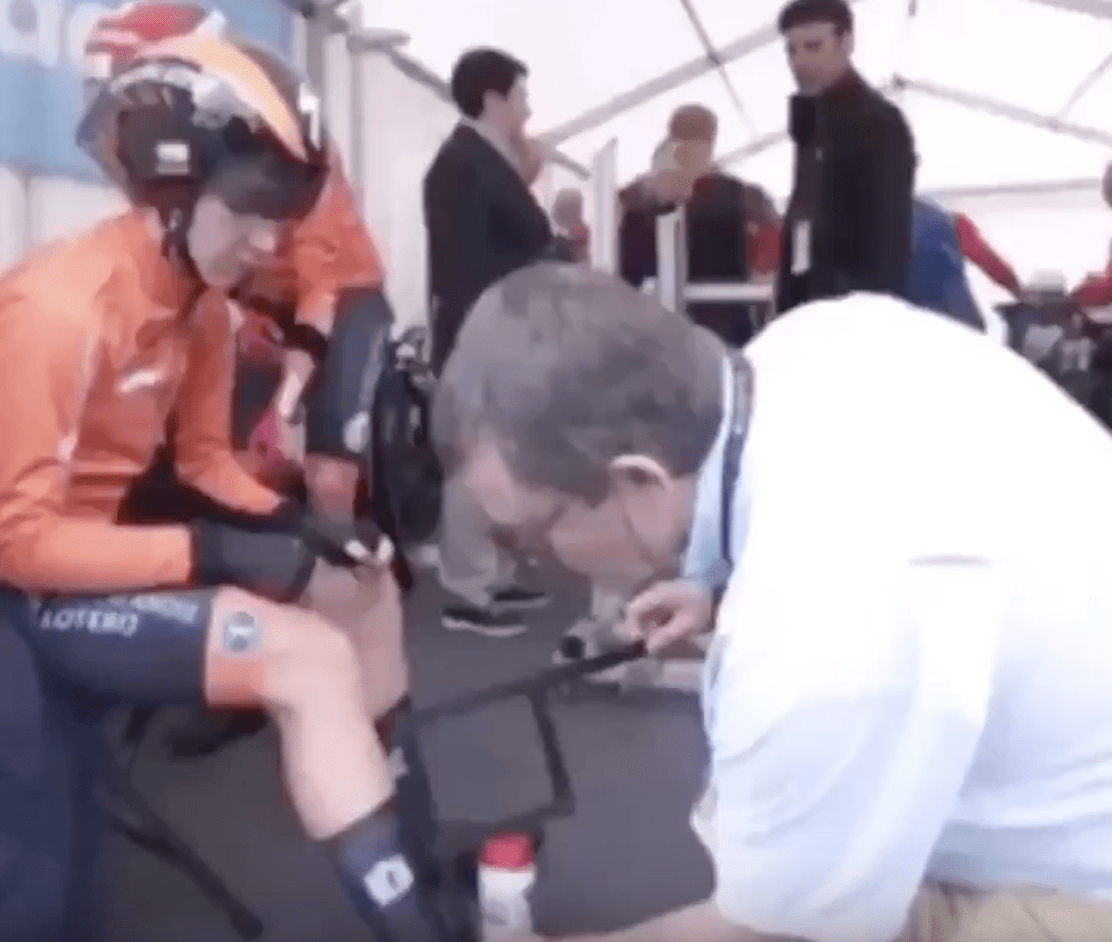 Well, that sucks. Joining a UCI sanctioned cycling race? Make sure you're aware of the sock rules because you'll get sanctioned if you wear your socks too high!
WATCH THE VIDEO
Apparently, you can gain a lot of free speed just by wearing your socks too high. The cycling community had loads of fun about it once the rule, which was implemented last year, took effect at the 2019 UCI Road World Championships in Yorkshire, UK. It also didn't help that rain was absolutely pouring during the event with one crash being caught on camera, happening because of a very deep puddle.
Maybe @UCI_cycling should do control on height of water instead of height of socks

— Steven de jongh (@stevendejongh) September 24, 2019
BREAKING: @UCI_cycling commissaire for measuring sock heigh is measuring something else now pic.twitter.com/ZGrymq57Wq

— ProCyclingStats.com (@ProCyclingStats) September 24, 2019
WATCH THE CRASH
HOW HIGH, IS HIGH?
According to the UCI rulebook, Rule 1.3.033 states that, "The socks and shoe covers used in competition must not extend above the middle of the leg", but such a vague measure allowed for a wide range of interpretation, ranging from mid-calf to almost knee-high.
In the amendments introduced on October 15, 2018, the UCI clarified: "Socks and overshoes used in competition may not rise above the height defined by half the distance between the middle of the lateral malleolus and the middle of the fibula head", and included a graphic demonstrating how to measure the maximum height.
Comments
comments