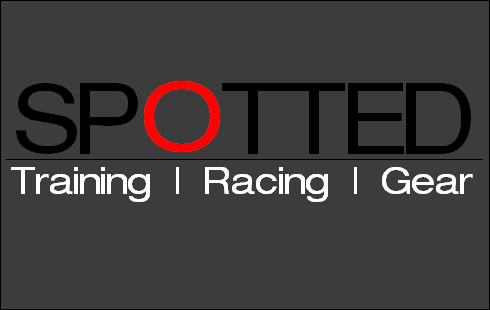 SP
O

TTED! We scoured the local shops and the world wide web in search for really cool products! For march, we SP

O

TTED a complete nutrition line designed for triathletes, a cool training companion, the worlds fastest road bike, a great training-racing-recovery combo, and the almost-perfect phone for triathletes.
SP
O

TTED | MARCH
FIRST ENDURANCE (www.firstendurance.com)
If the goal of the company is to have 100% of their athletes complete ultra distance racing without bonking, cramping, and gastric distress, you know their product is pretty good! I got excited when I finally saw First Endurance here in the Philippines because I've long been curious about their best selling EFS Liquid Shot. Almost everyone in the U.S. uses them. Nothing but great reviews about it on the net too! Now what is EFS Liquid Shot? Just think of it as your regular gel, only more potent ;) Do note though that the taste may be too sweet for some, but for me, its just right. That's coming from a guy who hates chocolates and sweets! Just make sure you take a sip of water afterwards.
Aside from the EFS Liquid Shot, First Endurance has a complete product line for training, racing and recovery. Visit their website at www.firstendurance.com for more info or simply go to health and beyond to see the products yourselves.
Oh btw, it's also being used by Tour de France team Radioshack. 'Nuff said.
Here are the prices!
First Endurance EFS (25 servings) = P1,985
First Endurance Ultragen = P3,140
First Endurance Multi V = P2,305
First Endurance Optygen = P3,550
First Endurance Pre Race = P2,195
First Endurance EFS (Single Flask) = P410 *SBR.ph's Choice!*
First Endurance EFS Refill = P1,485
First Endurance EFS (6 Flask) = P2,410
In a special cooperation with Health and Beyond,  the local distributor of First Endurance, the readers and fans of SBR.ph can get a a 15% discount on any First Endurance product. Just print out the coupon below and present it at any Health and Beyond branch to avail of the discount (one coupon per transaction). Promo is up until March 31, 2012! So stock up and take advantage of it!
---
Yurbuds Ironman Inspire Pro (www.yurbuds.com)

|

Currently being tested for Gear Review
No doubt, we just can't get enough of Yurbuds.  Super comfortable and guaranteed to never fall off, these bad boys simply work as advertised. We took out Yurbuds for a 10k spin and absolutely loved it. The best feature for us is the "dry mic" which allows you control the volume, skip to the next track, pause/stop/play. These features allow easy navigation of music as well as hands-free-calls, even during extended use. The "Dry-Mic" is water-resistant and sweat proof ensuring your music will always keep you going even if moisture comes in contact with your microphone or controls.
Yurbuds Inspire Pro works with the Ipod Touch, Ipad, Iphone4, and the Ipod Shuffle.
We're currently testing this for our Gear Review so expect a more in depth analysis of it in the coming weeks!
Yurbuds are the number one sport earphones because they perform like no other earphone has before. Yurbuds Twist Lock into place for a secure fit that never falls out even under the most intense workout conditions. Yurbuds are ergonomically designed to avoid nerve rich areas of the ear. Made with medical grade silicone, which are ultra soft and comfortable for hours on end.
Here are the prices!
Yurbuds Inspire Pro – P3000
Yurbuds Inspire – P2500
Yurbuds Focus White – P1500
Yurbuds Focus Black – P1500
Yurbuds Endure White – P1500
Yurbuds Endure Black – P1500
---
Cervélo S5 Team Ultegra Di2 Built Bike (www.cervelo.com)
We can't help but drool over the S5. Contrary to most people, I actually dig the design. Especially the high stack/tall front end of the bike! Love it! Light'N Up Marketing brought in Di2 Ultegra equipped Cervélo S5 built bikes for those of you who just wants to buy and ride ASAP.
Some key features of the S5 Team Ultegra Di2 Built Bike:
1. Hidden battery compartment (below left chainstay) to hide from the wind
2. BBRight bottom bracket, which not only uses a 30mm bottom bracket, it is also asymmetrical, which allows it to be stiffer and lighter.
3. Built with Rotor 3D+ crankset, which is readily compatible with the BBRight system.
Now for the best part.. the price!
S5 Team Ultegra Di2 – P310,500
S5 Team Ultegra – P252,000
---
Total Fitness Magazine March Issue (www.totalfitness-mag.com)
The march issue of Total Fitness magazine is loaded with articles to help you live a fitter and healthier lifestyle. It also features two articles written by yours truly. :) And the best part, we  SPOTTED SLS3 Compression Gear being given away for free! Get your copy now!
Keep sending those letters to Total Fitness to win a pair of SLS3 Full Leg Compression Sleeves (P3,200) and a pair of SLS3 Compression Sox (P2,700)! Send all correspondence to[email protected] or to96-B Panay Ave., South Triangle, QC. You may also fax your letters at 374-6775. *Prizes not claimed within 60 days from date of announcement shall be forfeited.
Each issue of Total Fitness costs P120. To subscribe, visit their website at www.totalfitness-mag.com
---
Sony Ericksson Xperia Active | www.sonymobile.com
We've been lusting over this phone the moment we saw it come out on the net. We lusted even more when we saw it in real life! As if being waterproof is not enough (no more ziplocks!), this phone is also ANT+ compatible! So what does that mean? You can sync this phone to virtually all the gadgets being used by triathletes. You can make this your bike computer and make it read your speed, cadence, and even power too!
To sweeten the deal, this phone also comes with a 5 megapixel camera! Video recording and playback is pretty good as well.
We can't see any claims or info from Sony Ericksson about this phone being shockproof though. A complete bummer especially if your target market is active people. That's the only hit I can think about this phone.
We saw this clip from youtube though. Up to you to decide!
The price!
Sony Xperia Active = P15,000.
Comments
comments