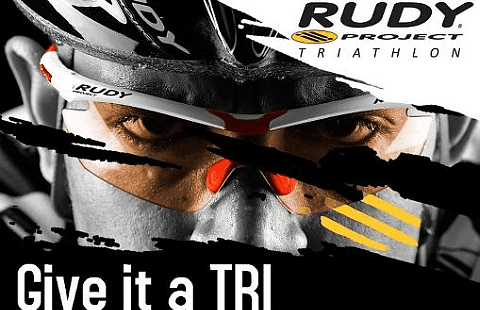 Here's the official statement of Republ1c Wakepark regarding the controversial Rudy Project Triathlon.
Share your thoughts in the comments section below.
---
Here's our OFFICIAL STATEMENT regarding the RUDY PROJECT TRIATHLON event at the park last Oct 7,2012
Here are the facts:
Republic wakepark officially opened last August 16,2012. The lake was full, clean and already was being used for wakeboarding as early as may 2012.
On sept 18,2012 there was unusual heavy downpour of rain in NUVALI that caused knee deep flash flooding in the roads of the NUVALI village not in the wakepark ( ayala nuvali can confirm this ). Herewith attached picture of NUVALI flooding.
On sept 25,2012. We made a difficult but firm decision to close the park to further upgrade our drainage system, by draining the lake, just in case another unusual "ondoy" type downpur of rain that happened on sept 18 occurs , despite loss of business opportunity and disappointment of our patrons and thousands of regular guests.
The closure announcement was posted in our official website, facebook and twitter. The announcement clearly stated that" the park will be closed until oct. 20,2012 ". You can check out this post from our REPUBL1C wakepark official facebook acct..
On sept 27,2012. Marge Camacho of Rudy Project was informed that the lake will not be available for the Oct 7,2012 event and we suggested that they inform all participants to just simply re schedule the event or find another venue.
On sept 29, 2012. Marge Camacho of rudy project said that they cannot re schedule but instead will just hold a duathlon.
The Official statement of TRIMAC and the technical team "that the triathlon was reduced to a duathlon at the last minute" is a total lie and BS.
Again TRIMAC statement that " the organizers had no intention to deceive or mislead the participants " and they "were determined to push through with the triathlon is a clear sign of how unprofessional and amateurs they are by refusing to be honest and just apologizing and admitting their fault.
TRIMAC's claim that " the water level was sufficient for a one loop swim wade fun triathlon" shows how amateur they are and how they continue to peddle lies, simply because how can you have a swim event when the water level is only knee deep. Another issue is that we will simply not allow anybody to swim in the lake because the lake is not fit for swimming as the water has not been treated and was not safe at that time . Their statement clearly shows that the organizer and the race director wanted to make participants swim despite the fact that it was not safe and clean at that time and them not having authority from us because they believed that "the water level was sufficient for a one loop swim wade fun triathlon.
Moreover, you can just simply laugh at TRIMAC, for stating that "around midnight circumstances beyond our control forced them to revise their plans. They could not push through with the event" Again this clearly indicates their sinister plan to make people swim despite being informed as early as sept 27 that they cannot use the lake and despite the fact that they know that the lake was unsafe for swimming at that time , even up to this time we are not allowing use of the big lake. What circumstances beyond their control happened around midnight that they don't already know?
The best thing for TRIMAC, the race director and RUDY project should do is to APOLOGIZE AND ADMIT THEIR SHORTCOMINGS instead of insinuating that it was our fault. For the record we were just the venue, and it's the organizers responsibility to inform people and take full responsibility for all. Our track record speaks for itself whether just hosting or organizing world class events. We would rather not list all the world class events we hosted including the 70.3 IRONMAN for 3 years . This is the first time this happened and we will not allow amateurs like TRIMAC to have events in our park nor ever deal with them.
Lastly, aside from apologizing, the organizers should be professional enough to refund the participants because they charged for a triathlon and held a duathlon if they don't want to continue getting flak from this fiasco they created. And for the information of everybody RUDY PROJECT and TRIMAC did not pay us a single PESO for the use of the venue. They only paid us for the meal which was charged to participants as part of registration which was very minimal.
We hope this statement clearly clarifies who was truly responsible for the confusion.
Comments
comments