TAG : The Age Grouper | Don and Raymund Marasigan | Aquaman Brothers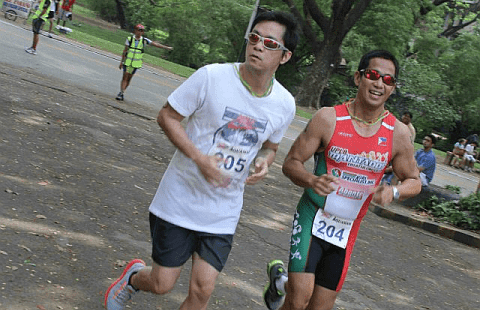 A family that tri's together, stays together! Brothers Don and Raymund Marasigan (yep, he's from THAT band), joined the recently concluded SBR.ph Aquaman Aquathlon and had a blast just like everyone!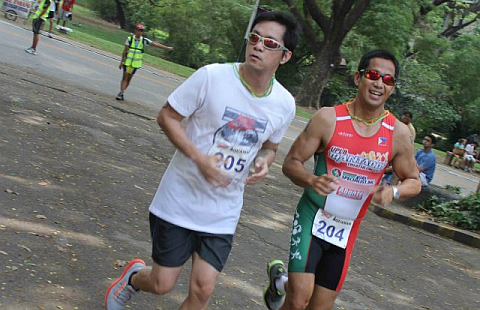 Read on below for Don's recap about his Aquaman Aquathlon experience!
---
The just concluded aquaman was the first ever race i did with my brother (Raymund Emmanuel P. Marasigan #205). I used to be 225.5 lbs and cant hardly finish a jog around U.P. Diliman with my brother; (we usually jog on Sundays when my wife and I gets a chance to visit marikina).
After getting back in shape and shredding 75lbs off I got into triathlon (now a member of uplb trantados tri team) and have been competing since last year. I was able to convince my brother to join the aquaman by SBR.ph last Christmas and we really had a great time finishing the race.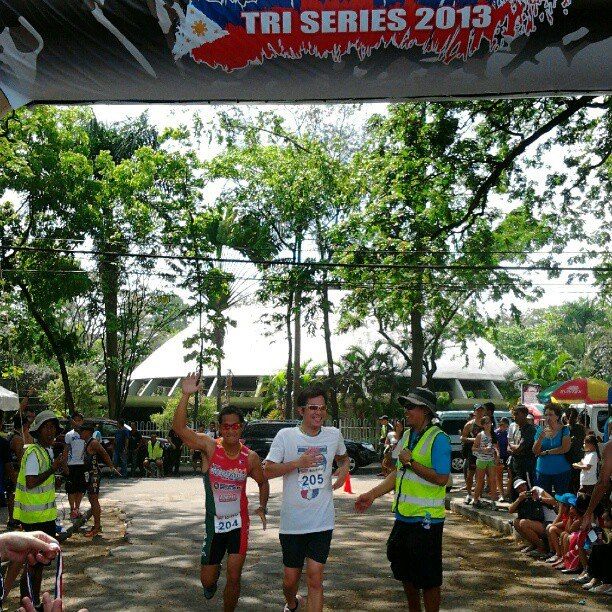 (We swam and ran together – "you can check our time" hahaha), we started the day at 4:30am – my wife and I drove him to MOA since he just got home at 2am and just had 2hrs sleep after having 2 gigs that night – (7am) one of his bands (pedicab) played at runrio; and, just right after the set we went back home (marikina) made him sleep for another 1.5 hrs; then went off to U.P. Diliman with my wife (ireen) our mom, atari (his daughter) and myrene (fitting the family tree in one car).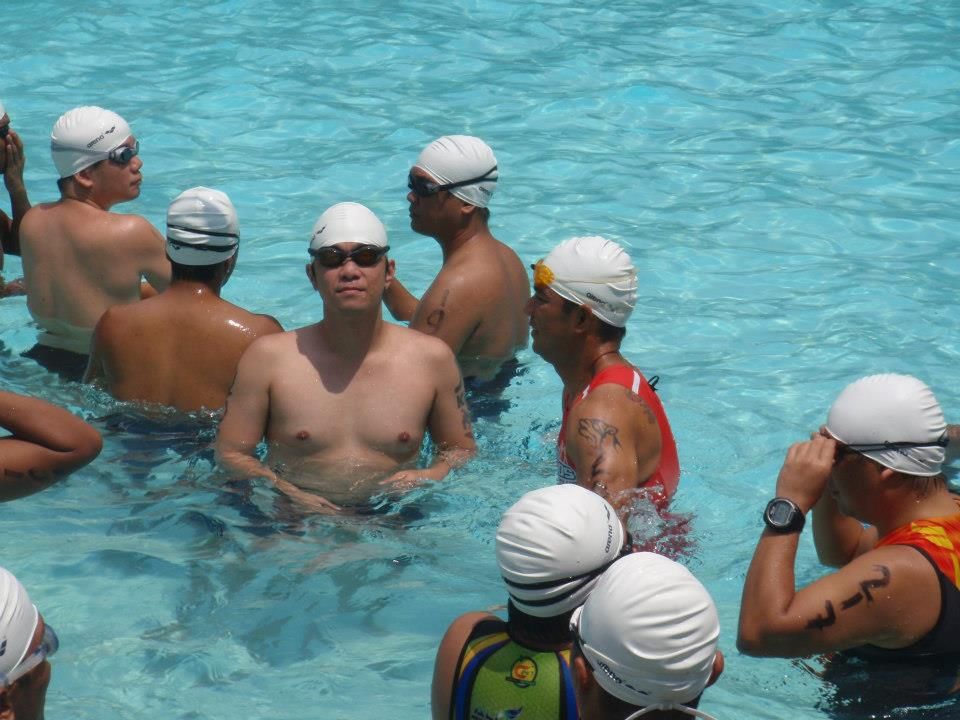 He slept again after the body markings and I woke him up 15 min before wave1; then we were off (wave2) – we swam 800m went to transition – ran 2 loops around U.P. Diliman sunken garden (5km) and had a great finish. The bbq and cupcakes were also great, not to forget the kids who hand outs the gatorade – all in all – it was fun and we are looking forward in joining the triathlon leg (hopefully he will be free that day).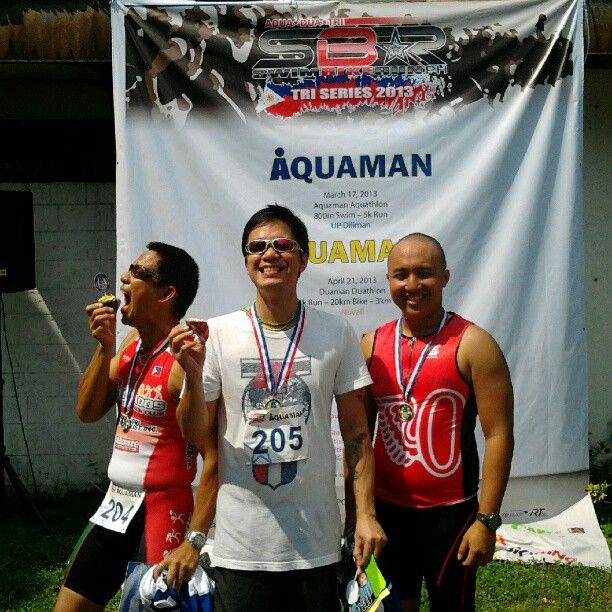 Thanks SBR.ph.
Don Raphael P. Marasigan (#204).
---
Congratulations Don and Raymund! Both of you win a limited edition SBR.ph Shirt!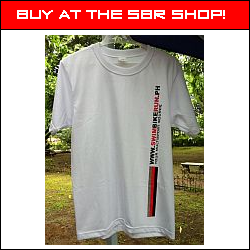 Keep sending us your stories SBR.ph Nation! If we pick your email, you win a special something from SBR.ph as well as get your story/email posted on the site! Send it to [email protected]
Comments
comments