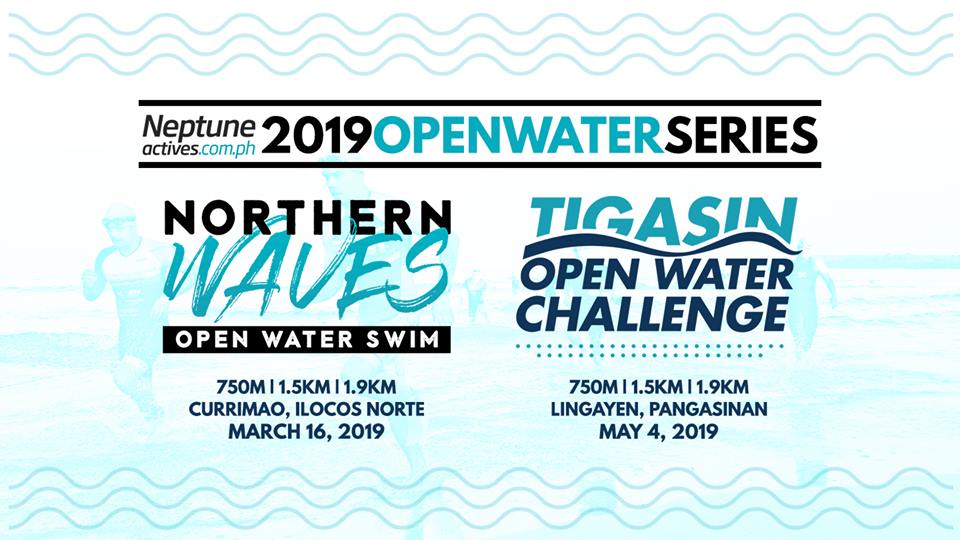 This year promises to be an exciting serving of the best sport-tourism race events from Trisports Solutions for both multisport teams and families to enjoy.
---
Jumpstarting this year's line up of  Neptune Actives' 2019 OPENWATER SERIES is the Northern Waves Open Water SWIM with the 7th TINMAN: Tri Ilocos Norte set in Currimao, Ilocos Norte happening this March 16-17, 2019. It is a 750m swim, 1.5km bike and a 1.9km run challenge.
Finding its new home at Pangil Beach Resort, the ultimate sport tourism in the north promises a fantastic combo of both race and tourism experience. With spacious rooms and log cabins, the newly renovated hotel and resort in Currimao is the perfect summer getaway to enjoy the wonders of Ilocandia. Take a splash, bathe under the sun or challenge yourself in the waters of Currimao and get sun-kissed as you endure the scenic race course that made its way in becoming one of the country's top triathlon destinations.
Coming up also this May 4-5, 2019 is the 'TAGISAN NG MGA TIGASIN' OPEN WATER CHALLENGE (750m/1.5km/1.9km) – another much-awaited Triathlon event regularly attended yearly by a great mix of triathletes and sports enthusiast. To be again held in Lingayen, Pangasinan, the event celebrates fun, togetherness and the toughness of the triathlon sport. From last year's attendance of more than 1,000 athletes coming from a pool of more than 300 teams, this year's Tigasin Challenge would again be one tough race all participants could sink their teeth into. With local hospitality and a world-class staff, on-site events would also add to the signature "TIGASIN" experience.
For newbies and those who have promised themselves to be in tip-top shape this year, the TURBO SPRINT on August 11, 2019 and BIATHLE on September 8, 2019 are the races to sign-up for. These are sprint distances that will help you take your mark in multisports.
As we see a significant growth of multisport teams forming, we are ensuring that all participants, from the coaches to the athletes and even up to their family and friends, will have an enjoyable time every race weekend.
Team promos and freebies are up for grabs upon registration, so sign-up now at www.trisports.ph !
SWIMBIKERUN.ph is an official media partner of Trisports Solutions Inc..
Comments
comments