Unity and Diversity Take Center Stage at ALVEO Ironman 70.3 Davao Tribu Maisugon Team Event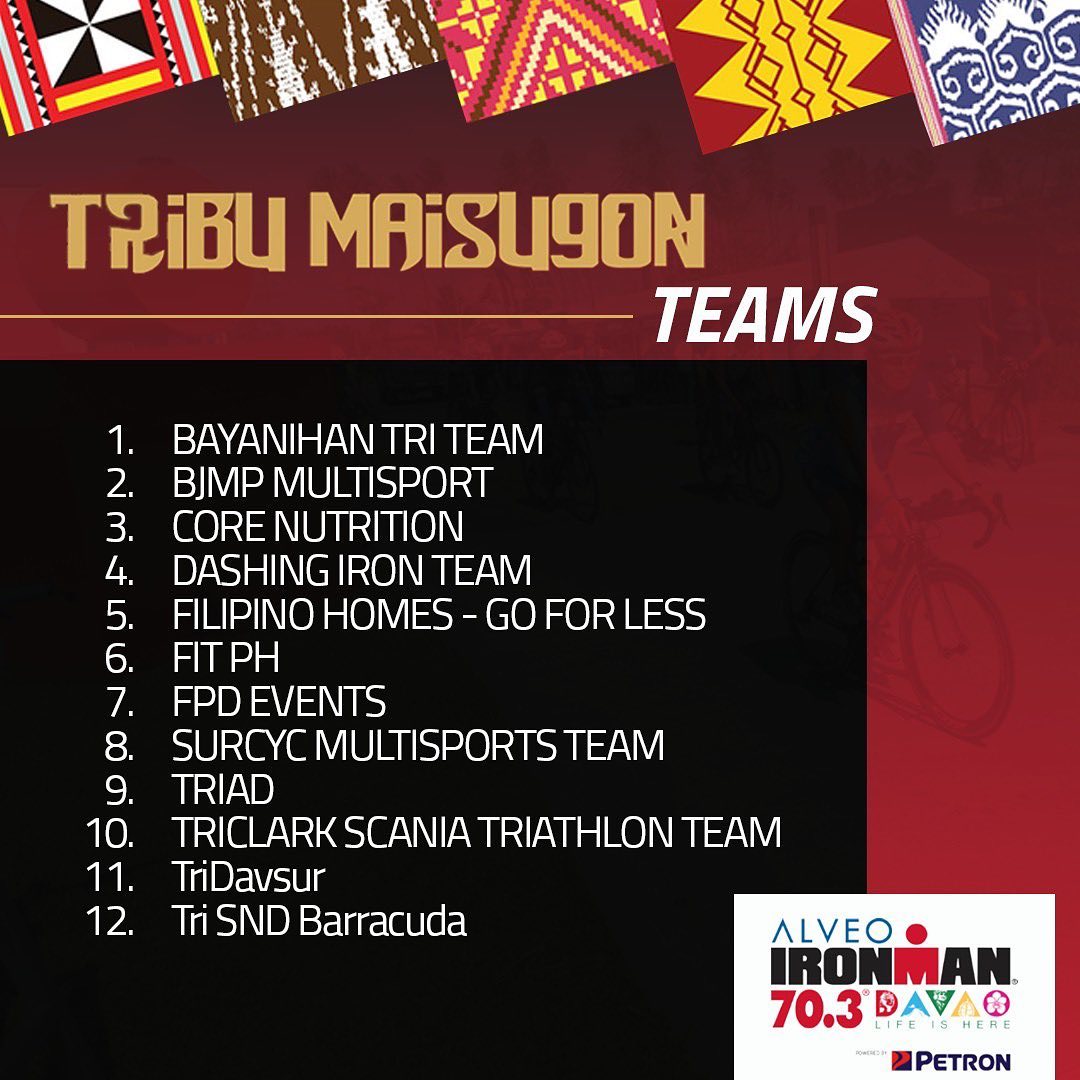 Davao City is gearing up for the highly anticipated ALVEO Ironman 70.3 on March 26, 2023. This year's event promises to be bigger and better than ever before, with an exciting addition to the competition lineup: the Tribu Maisugon Team Award.
This unique team competition is held in honor of the 11 tribes of the host city and will feature a total of 12 teams competing for the coveted title. The brainchild of the Davao City government, the Tribu Maisugon Team Event is designed to promote diversity and unity and provide support for these important values.
The winning team will receive a prize of P550,000, with P500,000 generously donated by Davao City and P50,000 contributed by Aboitiz. But the prize money isn't the only thing at stake in this fierce competition. The team with the fastest total time will also be awarded the prestigious Tribu Maisugon award, which includes a beautiful perpetual trophy handcrafted by noted homegrown artist and medal designer Kublai Millan.
This year's theme for the competition is "Race for Oneness", which follows the previous themes of "Race for Culture" in 2018 and "Race for Peace" in 2019. The Tribu Maisugon Team Event perfectly embodies this theme, as it brings together athletes from diverse backgrounds and celebrates their unity and teamwork.
The Tribu Maisugon Team Event promises to be a highlight of the ALVEO Ironman 70.3, and is sure to be a thrilling competition for both participants and spectators alike. So mark your calendars for March 26, 2023, and join us in Davao City for this unforgettable event.
TEAM ROSTER
Filipino Homes – Go For Less
Tri Clark Scania Triathlon Team
Comments
comments