I can still remember it clearly..  Tri United 3..  I was at my favorite spot.. covering the racers as they were zooming past me on the bike. From the distance, I saw this female triathlete, tucked in aero, hammering and passing a bunch of guys (they were drafting ), and was simply killing it.  In disbelief, I said to myself, "Is that?"
I waited till she made the turn around, and that's when I saw her familiar purple tri suit and aero helmet. "DAMN!"
Moments later,  she was on top of the podium, and obliterated her age group.  "I think I just found my next In[FOCUS] featured athlete" I said.
So ladies and gents, without further ado, the one and only, Ms. Vanj Endaya.
And oh, in case you're wondering,  she's also our 3rd Annual SBR.ph Awards Age Group Triathlete of the Year.
---
SBR.ph : Welcome to SBR.ph Madam Vanj! Pleasure having you here. 
Vanj : Its an honor to be invited here in SBR.ph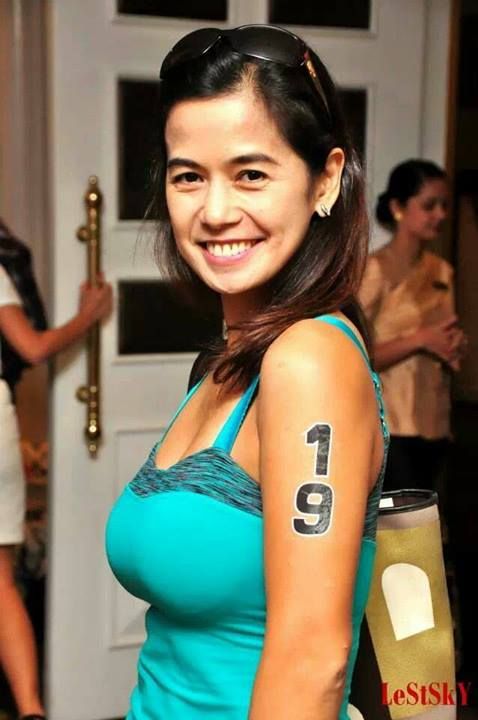 SBR.ph : You're our 2013 SBR.ph Awards Women's Age Group Triathlete of the Year! Anything you want to say to everyone who voted for you?
Vanj : Thank you very much to all those who voted for me as Women's Age Group Triathlete for the year 2013!  This would not have been possible without your support.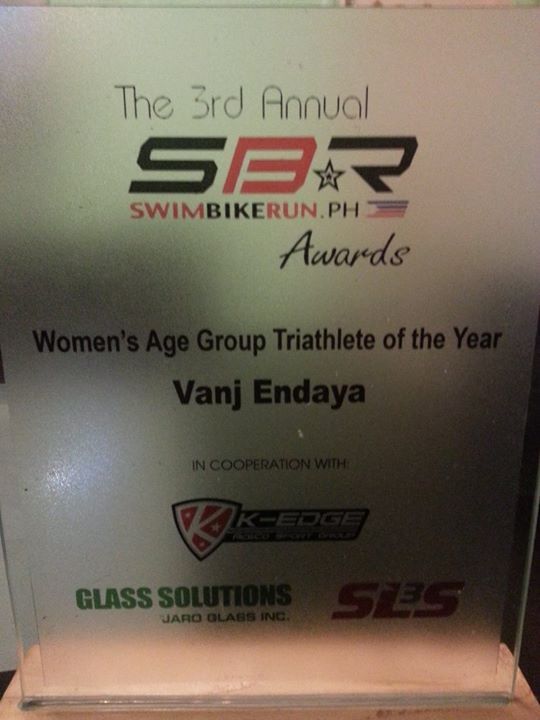 SBR.ph : I must admit, like what I said in the intro, I was floored when I saw how strong you were on the bike last Tri United 3! Made me feel insecure! LOL. Seems like you've been working on your bike strength a lot?
Vanj : Yes, I have been training a lot on the bike lately.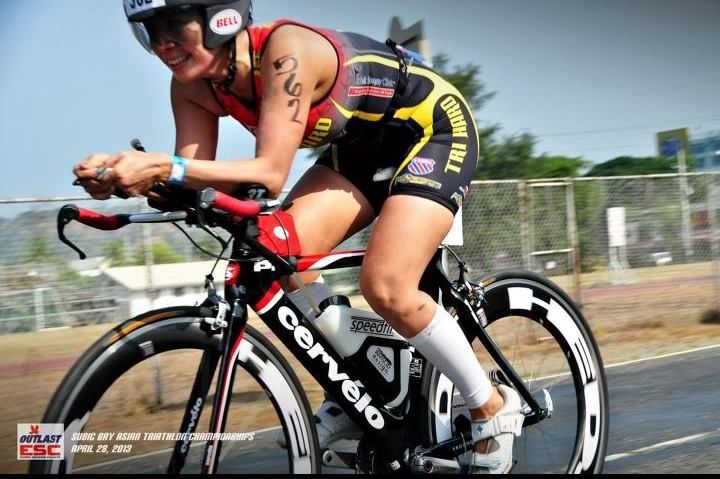 SBR.ph : Do you have a coach? Coaches?
Vanj : Yes, I have a triathlon coach and a specific coach for each of the two disciplines where I feel I can still  get stronger.
SBR.ph : Talk to us about your transition as a full time triathlete. How did you start? How did you get into this crazy sport?
Vanj : I am first and foremost a runner. I have run several marathons and shorter distance races prior to my first sprint triathlon. Sometime in 2012, I just felt that I needed to challenge myself more so I thought of training for a triathlon since it was gaining popularity at that time.  I got hooked ever since.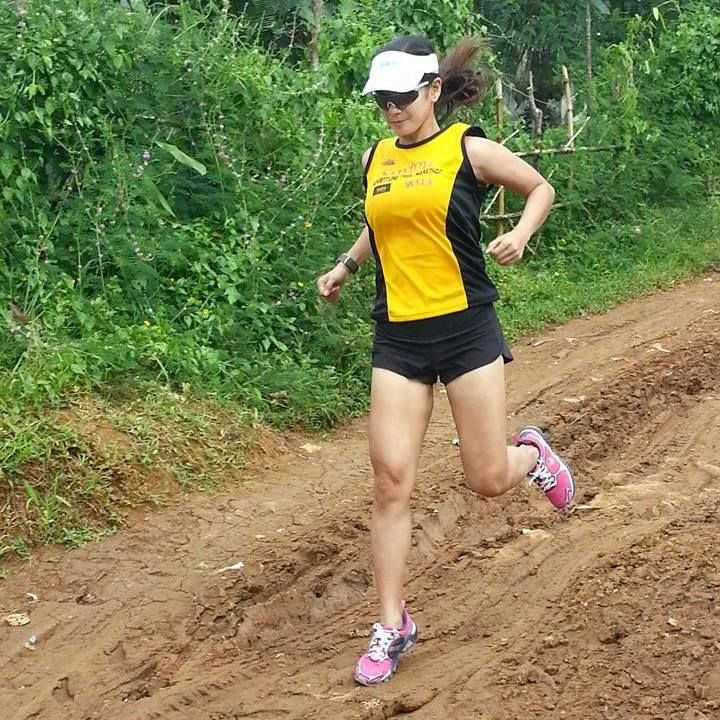 SBR.ph : You define what being an age grouper is all about. Balancing being work, your personal life (we'll get to that later!), plus being a mom. Can you give us a one week sample of your training block? How often do you train?
Vanj : I train six days a week- 2 days for each discipline.  Sometimes there are two workouts in a day, one in the morning and another in the evening. I do a mix and match of intervals, endurance workouts and strength training exercises.
SBR.ph : Give us three things people don't know about Vanj Endaya?
1)   I don't like going to the salon, sorry.
2)   I am a shy person.
3)   As much as I love triathlon, I hate the sun.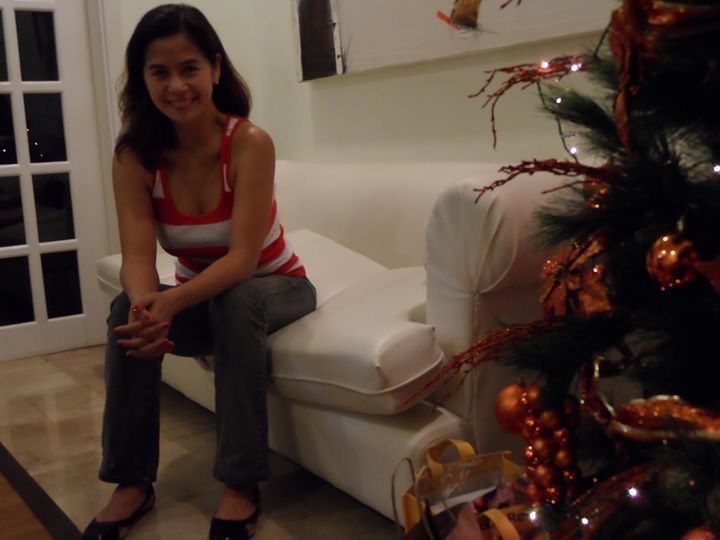 SBR.ph : As we all know, being under the sun a lot, triathlon takes a lot of toll on the skin. Do you have any beauty regimen? (I was just asked to ask this!). Do you use sunblock during training and racing? Etc.
Vanj : No, I don't have a beauty regimen. I just make it a point to use sunblock during training and racing. :)
SBR.ph : You're a member of Century Tri Hard Triathlon Team. Can you give us a brief insight about the team? How often do you guys train together?
Vanj : The team is composed of a group of businessmen and professionals who gathered together to pursue a common interest – triathlon. We train together on most weekends.
SBR.ph : Who's your favorite member in the team? Who do you train with the most? I see you have a strong bunch of girls there! Anyone special? Hehe.
Vanj : I don't have a favorite. I train with whoever is available on a given day. But I surely miss Elaine Andaya, my training partner ever since I started doing triathlon :)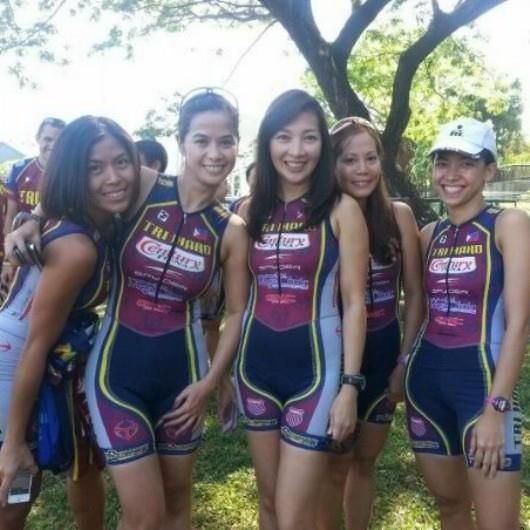 SBR.ph :  Another thing that amazes us is how famous you are in social media. It's not everyday we get to see someone average 300 likes per picture uploaded! Heck, I uploaded my birthday picture once and only got 20 likes for it. LOL. We won't be surprised if companies are starting to talk to you now about sponsorships. :) Do you have any personal sponsors you want to thank?
Vanj : I love my FB friends!! They know that.  I'd like to thank Century Tuna for being the main sponsor of the team. Secondly and on the personal side, I would like to thank Salice, Cobb, teamPH and Health Express.
SBR.ph : What are the races on your calendar for the 2014 season? We have the SBR.ph Tri Series coming up! We have the Aquaman Aquathlon, the Duaman Duathlon, the Triman Triathlon, and the Duaman Duathlon X2. Baka you'll snob us again ha :) *Pressure*
Vanj : I have registered for K-Swiss Subit, 5i50 Century, 70.3 Ironman in Cebu. I will be in Tri-united 2/3 also. I'd like to join a race at least once a month just to keep the competitive juices flowing. The formats of your Tri Series look interesting.  So, we'll see! :)
SBR.ph : You've done a couple of 70.3's already. Any plans of going for the full monty? When will we see you do an Iron-distance triathlon?
Vanj : I have actually registered for the full Ironman in Langkawi, Malaysia, in September of this year.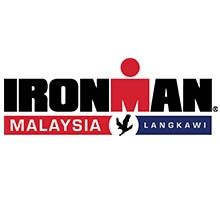 SBR.ph : What's your most memorable race?
Vanj : The races where I "podiumed" all are memorable to me. :) So these would be the 5i50 Century Tuna Triathlon, Tri-United 3 and 5150 Safeguard Triathlon in 2013, and of course the National Duathlon.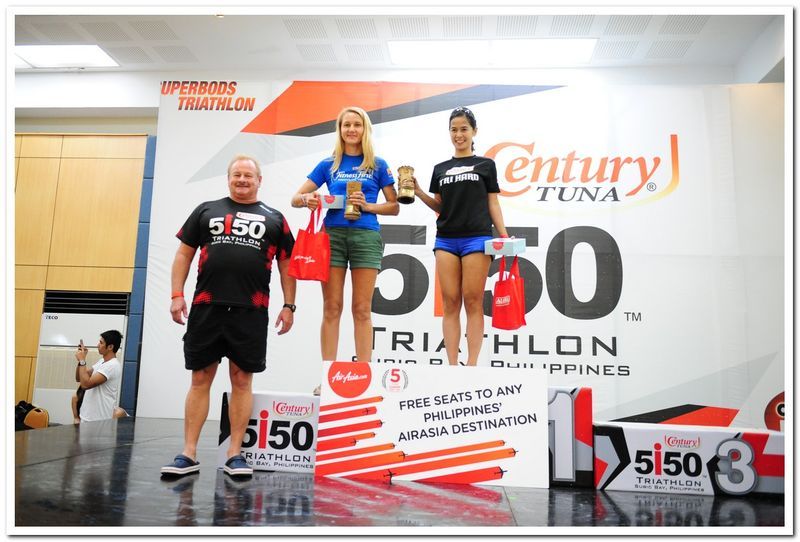 SBR.ph : What's the toughest one?
Vanj :  Tri United 1 in 2011 was the toughest for me since it was my first time to do an open water swim and in race conditions at that!
SBR.ph : What is your main goal for the 2014 season? What's next for you in terms of racing?
Vanj : My main goal is to start the year strong and end it hopefully on a similar note. As mentioned, I will be participating in the full Ironman in Langkawi in September and perhaps, another ultramarathon towards the end of the year. :)
SBR.ph : What does Vanj do when she's not training or working? :)
Vanj : I spend time with my daughter Cai. Otherwise, I just stay at home to rest and recover, and watch TV or a movie.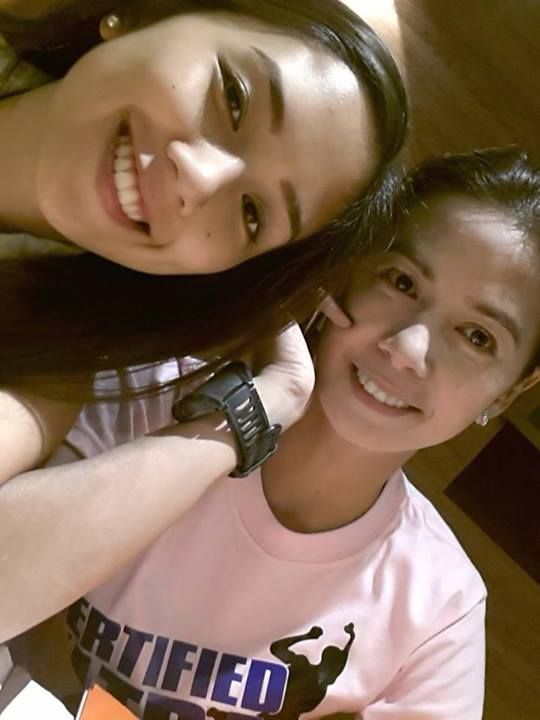 SBR.ph : If you were given a choice :  swim all day, bike all day, or run all day, which would you choose?
Vanj : As a runner, I think I can run all day. But I've recently developed a strong liking for riding the bike. So it would be a toss-up between run and bike. :)
SBR.ph : Any last words for your fans out there reading this article? Anyone you want to give a shoutout too?
Once again, thank you for voting for me as the Women's Age Group Triathlete of Year. Thank you to my daughter Cai for your constant support and patience. Thank you Century Tri-Hard for encouraging me to become a triathlete and for the all-out support. And thank you SBR.ph for this wonderful opportunity!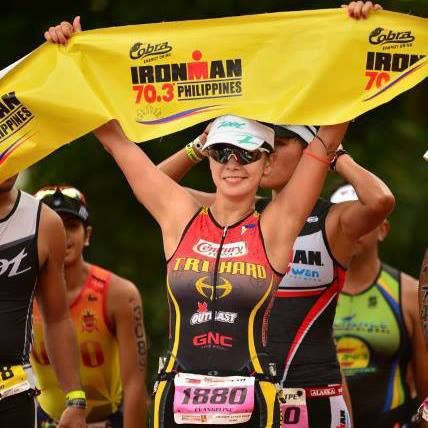 SBR.ph : Thanks Vanj! See you on the road and congratulations again for winning the 3rd Annual SBR.ph Awards Age Group Triathlete of the Year! :)
---
Note : All images are sourced with permission from Vanj Endaya.
Comments
comments