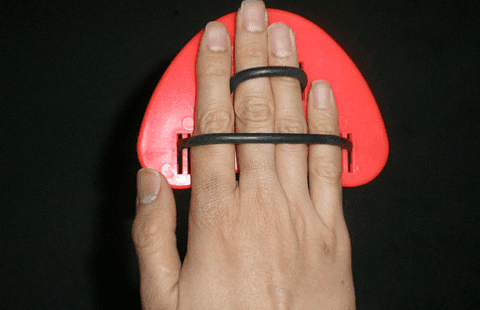 Coach Ani de Leon is a Certified Level 2 Triathlon Coach by the International Triathlon Union and has completed coaching, camp requirements and attended coaching courses such as Endurance Performance Systems Camp in Melbourne, Australia under Tony Benson, Noosa Triathlon Camp in Sunshine Coast, Australia under Nick Croft, High Performance Training Camp in Goldcoast, Australia under Col Stewart, and the Timex Multisport Team Camp,
Coach Ani's other significant highlights include : The first Filipina Ironman World Championships Qualifier and First Female Multisport Coach in the Philippines, Founder/Coach SuperTriKids Triathlon Youth Dev't Program, Founder/ Coach of First All Womens Running Clinics (Pinay in Action) in the Philippines, Founding Member of First All Womens Cycling Team in the Philippines (Team Davids Salon), and lastly, perhaps the most important of all (for us at least!), she's our first In[FOCUS] Athlete too!

Got a question for our online SBR.ph coach? Just click the Ask The Coach tab above!
---
How can I swim faster? What are the drills I can do that'll make me more efficient in the water? And are pool paddles really effective? Kevin Santiago of Pampanga asked Coach Ani the age old question of almost all triathletes. How-can-I-swim-faster? Read on for Coach Ani's answer.
From Kevin Santiago :
Hi Coach Ani! Can you give me specific drills that I can do in the pool so that my swim will be faster? Also, what's your take on pool paddles? Are they really that effective? What size can you recommend?
From Coach Ani :
Hi Kevin!
My personal favorite swimming drills are:
1. Front sculling- purpose: to develop better feel for the water.
2. Side / one arm sculling- purpose: to develop better feel for the water at a freestyle-specific body position.
3. Single arm drill- isolates and strengthens each arm specifically while helping develop proper timing/ rhythm if done properly.
4. Finger drag drill- refines swimming stroke by forcing your hands to trail a defined exit and entry point. This can also help people who have strokes which crossover.
With regards to paddles for training:
Yes i believe in the use of paddles and i implement them a lot in my programs, with the following conditions-
1. Know that paddles are for resistance training. Imagine doing thousands of reps which are swim specific.
2. With number 1 in mind, the swimmer then has to have decent stroke technique first before going straight to lots of paddle work. Otherwise the swimmer will just reinforce/ strengthen the bad swim stroke.
3. While the swimmer is still working on acquiring proper swim technique, you may still use paddles but you have to balance the workout with lots of technique work.
4. Re the size of paddles, i actually have 3-4 different sizes in my swim bag. For people who are using paddles for the first time, use the smaller size, or paddles which are just as big or slightly bigger than the swimmer's hands. Once the swimmer is accustomed to using these, you can slowly use medium to large size paddles. But progress with caution to avoid shoulder / elbow injuries.
For my intermediate and advanced swimmers, i still prefer that they change size/ brand of paddles with different swim sets. For example if the paddle swim set is of easy to moderate effort, then they can use bigger sized paddles. If the workout calls for sprinting and high turnover, then maybe small to medium sized paddles will be more prudent, unless they are super strong and have adapted to the resistance of the large paddles over a long period of time.
Comments
comments