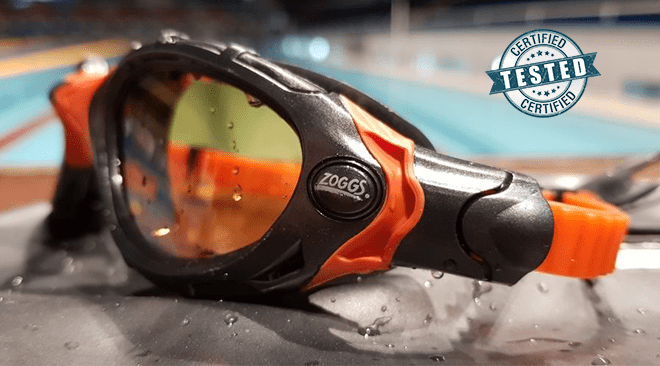 The last thing most swimmers (or any triathlete for that matter) want in a pair of goggles is the excruciating numbness around the eye sockets which usually comes when you're at the halfway mark of your swim (in a race or during training) and you're wearing a pair of goggles that doesn't fit.
---
Our friends from ZOGGS Philippines sent us the latest ZOGGS Predator Polarized Ultra goggles to use and abuse.. so we did.
The first impression that we got when we tried the latest ZOGGS Predator Polarized Ultra goggles was that it was "too loose". The field of vision was huge and you can basically move your eyeballs around without any discomfort. We tried to tighten it, but the fit is just different compared to the other goggles that we've tried. It was big and we felt as if water would leak and come in the moment we kicked off the wall.
But all that changed when we were already a couple of meters in our swim and upon finishing our first set, everything was still where it should be (and no leaks!). Despite the large wire frame, I barely noticed it during our trial. Everything made sense when we found out that one of the features of the Predator is the "barely there / invisible fit" feel. Ohh, so that's why.
The goggles are armed with huge polarized lenses which gives you close to a 180° vision. Despite the size, they actually feel light and the pulley adjust strap system allows the user to adjust the fit and balance the tension for the perfect fit. The big lenses are great for triathlon and open water swims as you don't have to raise your head too high to see where you're going.
We tested this in direct sunshine and in low level light conditions and it performed really well. Despite the goggle lenses being a little too lightly tinted for our taste (we prefer darker lenses so opponents and that pesky swimmer on the other lane trying to race you wouldn't know that you're getting tired already :) ), the polarized lenses offers a great balance between being dark enough to eliminate the glare, yet light enough for you to be able to see where you're heading. Great for all around use.
ZOGGS Predator Polarized Ultra MSRP = Php 2,250
Comments
comments