ON Running Cloudace | Gear Review
ON Running Hits The Home Run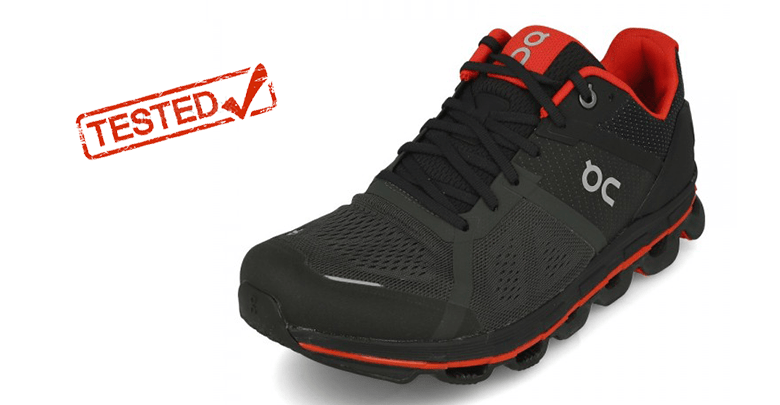 | PROS | CONS |
| --- | --- |
| Looks Great | Price |
| Good Stability | Limited Colorway |
| Good Cushioning | A Bit On The Heavy Side |
| 3D Printed Heel Pads | |
| Build Quality | |
---
We'll keep this REALLY simple. This shoe kicks serious a*s.
---
Disclaimer : We got a pair of On Running Shoes at the On Running Philippines Cloudace Launch.
It's rare that we rave about a shoe. What's rarer is for us to wake up at 5:30 in the morning to attend a launch (on a Saturday, no less!) at 6:30 a.m.! With absolutely zero run mileage on our legs, attending one with a scheduled run is a surefire date with D.O.M.S. (delayed onset muscle soreness) waiting to happen.
But we survived (more on the vlog!), and we credit the shoes for it.
Hi, Handsome. Nice colorway.
ON Philippines and Dan's bills the Cloudace as the "Porsche Cayenne" of running shoes. And with a hefty price tag, it might just be. But that's unfair to the shoe and we respectfully disagree. We'd like to call it as the Death Star Humvee.
Why? I mean, just look at it.
Ready to obliterate everything in its path. 
We liken it to a Humvee as it looks like it's built to last and designed to take you to the farthest finish line. Once you put 'em on, you'll feel every bit of why it's priced at a premium. ON did themselves a favor by holding nothing back in terms of innovation.
One difference about ON's Cloudace compared to other running shoes (of a lesser price) is the build quality. It's simply just a notch above everyone else. Back in 2011-12, we've had the honor of trying one of the first renditions of ON when it was still being brought in by another distributor. And honestly? It wasn't that good. The lugs were too high (which often catches dirt) and the shoe felt fragile. Not to mention the lugs easily wore off and sometimes simply split into two.
This one, yes, this Death Star Humvee, is different. The shoe looks good in every angle. Also, check out the added lugs they put on the heel section for increased stability. Zero compromises.

See those 3D heel cap squares?
The soles feel SOLID and THICK which is the result of Cloudace's combination of ON's two soles – Zero Gravity Foam (located in the heel part) for soft landing and the Rebound Rubber Cloud elements in the forefoot for explosive take-off. With proper aim, you can knock someone out cold with these.
Which leads us to the most important question…
HOW WAS IT?
Looking good can only take it so far if it can't perform. During the launch, it was mentioned that the Cloudace was made for the not-so-light runners. A training shoe for the everyday runner with stability that you can take anywhere and run any distance. The insoles also has an adaptive memory foam which locks your foot in and makes it really comfortable. How cool is that?
The first few steps felt stiff. But once we got the hang of it, the solid one piece construction of the soles, which features an extra wide speedboard for added stability, worked in our favour as we felt the "bounce" in every step. It was like we were running on clouds. *segue ON Running tagline here*. Just imagine yourself running with trampolines on your foot.
FINAL VERDICT
Yup, it's good. As someone who's severely undertrained and overweight, the way the Cloudace made us run close to 10k with new shoes (and without any warm up) was enough to convince us. If you're looking for a shoe with a combination of stability, comfort and support, this could be it.
The ON Cloudace retails for PHP10,650 and is initially available in Men's sizes (Shadow/Rust).
---
Image Credits : ON Philippines / Dan's / Schuhdealer
Comments
comments