---
NAME OF TEAM
Century Tuna Tri Hard
DATE ESTABLISHED
2006 – 2010 Sunkist Tri Hard
2011 – 2016 Century Tri Hard
TEAM INFO / DESCRIPTION
To promote triathlon as well as share all the values inherent in athletes such as sportsmanship, honesty, team spirit, camaraderie, perseverance and discipline to all our members and competitors.
Tri Hard Triathlon Team is a group of professionals bound together by their passion for Triathlon and MultiSports. We regularly train together in order to help push ourselves to reach our limits and goals. It's in that period of "suffering" where we find ourselves transcending simple team borders and transforming into a real brotherhood and sisterhood. Together with our partners and sponsors, we endeavor to give back to the MultiSport Community through regular Tri Clinics and the support of local athletes/events.
TEAM CAPTAIN
Robert Crespo
TEAM MEMBERS
https://www.facebook.com/TriHard888/?fref=ts
TEAM RACES FOR THE YEAR
–
SIGNIFICANT PODIUM FINISHES
Nikko Huelgas
2015 Sea games GOLD

2015 Asian Championships 9th overall
2016 Duaman 1st place overall
George Vilog
2016 Podium
Triman 1st place AG
5150 1st place AG
Duaman 2nd Place AG
Subit 2nd place AG
NAGT 1st place AG
2015 Podium
TU3 Biking Distance
1st place AG
Subit 2nd place AG
Century 70.3 Relay 3rd place
TEAM AWARDS
Century 5i50 june 2014, 3rd best team performance
Century 70.3 mar 2015, 3rd best team performance
Century 70.3 mar 2015 3rd relay all female
Bolinao apr 2015 1st relay mixed
Zamba tri+1 1st relay mix May 2015
Evangeline Endaya
2016 Podium
VIP Swim 5k, June 12 – 2nd in age group
Regent 5i50 Triathlon, June 5 – 3rd in age group
SuBit, April – 3rd in age group
NAGT Subic, February 2016 – 2nd in age group
Tri United 1 Sprint, February 2016 – 1st in age group
Yellow CAB DIY OWS, January 2016 – 3rd in age group
SBR.ph Annual Awards Female Triathlete of the Year
2015 Podium
Tri United 2, July 2015 – 3rd in age group
ASTC SuBit May 2015 – 2nd in age group
Regent 5i50 June 2015 – 3nd in age group
Challenge Phils February 2015 – 3rd in age group
SBR.ph Annual Awards Female Triathlete of the Year
Chang Hitalia
2014
Ironman langkawi Sept 2nd
Tu2 july 1st
Subit apr 1st
Challenge feb 2nd
2015
Challenge Subic 70.3 1st place age group
Century Tuna IM 70.3 2nd place age group
ASTC Subic Bay Triathlon 1st place age group
Tri United 2 1st place age group
Challenge Camsur 70.3 1st place age group
Atleta Ako All Women's Aquathlon 2nd place age group
Milo Manila Elimination (21k) 2nd place overall
Pinoy Fitness Sub-2 Challenge 3rd Place – Wave 1
Condura Skyway Marathon (21k) Finisher 1:53 Time
Chicago Marathon Finisher 4:09:00
2016
NAGT Standard Distance 1st place age group
Century Tuna IM 70.3 1st place age group
ASTC Subic Bay Triathlon 2nd place age group
Regent 5150 1st place age group
Tri United 2 1st place age group
DIY Swim Challenge 1st place age group
Atleta Ako All Women's Aquathlon 1st place age group
Asia Masters Athletic Championship Singapore (Track and Field PH Team)

5000m – Silver 50-54
1500m – Bronze 50-54
4x400m Relay – Bronze

Condura Skyway Marathon (21k) – Finisher 1:51
Carol Lorenzo
DIY Dec 2014 3rd olympic
TU3 oct 2014 3rd 70.3
Bolinao Tri Apr 2015 2nd standard duathlon
TU3 Oct 2015 2nd triking
Duaman, 3rd AG, May 2016, Nuvali
5k ViP swim challenge, 3rd overall female, June 2016, Lobo
Anna Rodriguez Dela-Cruz
Dagupan Invitational Triathlon, 2nd place 35-39 age group, april 2014.
Mayon Tri Sept 2015
Cicel Reyna
Champion Philmex Baguio 21k female category 2015
Mt. Sanay 100k road race Oct 2015 2nd
Gryf Olfindo
TU 4 2015 AG 35-39 1st
Yellow Cab DIY OWS – AG 35-39 – 2nd
NTT ASTC Subit – 1st
Open Water Challenge – Leg 2 – 3km Women Individual – 3rd
Regent 5i50 – 3rd
VIP Swim Challenge 2.5km – 3rd
Tri United 2 2016 – 3rd
Noel Mondero
Tigasin tri Bolinao apr 2015 2nd
Aboitiz Tri Sept 2015 2nd
Nella Bacsal
DIY DEC 2014 2nd
SCTEX Duathlon Sept 2015 3rd
BI3 Nov 2015 3rd largo
Alexandra Faith Garcia
Century 70.3 mar 2015 3rd
La Union run 2nd place 10km run female category
Tiffany Batilo
2nd AG ASTC SUBIT. 2016
Atleta ako aquathlon – 2nd 2016
Ateneo aquathlon 1st 2016
Condura skyway 10km -3rd 2016
Robert Crespo
Apr 2015 Tigasin Tri Bilinao 2nd Place
Elaine Andaya
3rd Overall female ViP swim challenge, May 2016
Full Ironman Finishers
Eric Tan -2x Langkawi
Jerome Buhay-Langkawi
Louie Carballo-226 Bohol, Langkawi, Spain
Manny Mondero-Langkawi, Spain, Whistler
Jonas Gopaco-Langkawi
Jay Bacsal-Langkawi
DC dela Cruz-Langkawi
Dino Segundo-Langkawi, Cairns
Ivan Fojas -2xLangkawi, Cairns
Greg Banzon -Taiwan
Vanj Endaya-Langkawi
Raymond Ordoveza -226 bohol
Reagan Diaz-Arizona, UK, Whistler
Robert Crespo-Spain, 226 Bohol
Ryan Angeles- Langkawi
SPONSORS
Century Tuna
Maxicare
Gold's Gym
Biogenic/Silka
Clinica Os Habitares
Vacation Villas at Subic Homes
Team Spyder
Alterstation
Big Ass Fans
Speedworks Engineering
TrendsTransport
Paulina's
CONTACT INFO
Team Captain: Robert Crespo 09175845639
Media/Pr:
Carol Lorenzo 09178014490
Anna Dela Cruz 09178572890
---
Your Team on Your Multisport Source! Get a dedicated page for your team on SBR.ph! Send your team info to [email protected]
1. TEAM LOGO AND PICTURE (if available)
*Preferred Image Size of Team Logo is 660px width and 366px height.
2. NAME OF TEAM (and preferred swimbikerun.ph/teamname)
*eg : TEAM SBR.ph – www.swimbikerun.ph/myteamname
3. DATE ESTABLISHED
4. TEAM INFO / DESCRIPTION
5. TEAM CAPTAIN
6. TEAM MEMBERS
7. TEAM RACES FOR THE YEAR
8. SIGNIFICANT PODIUM FINISHES (Year, Athlete, Race, and Podium Spot)
9. SPONSORS
10. CONTACT INFO
You have the option to have your own personalized [email protected] email address as well! Just send us your desired team email name.
*eg : [email protected] and redirect to [email protected]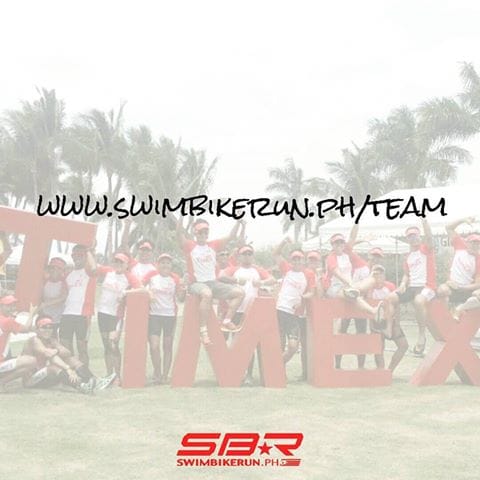 Comments
comments